The Big Backer Update (2/2)
Hey folks,
This week we're going to finish off the Big Backer Update and discuss a major overhaul to the Veins of Evil, after which we will swiftly retreat back into our dungeon as we work to finish the 0.4.0 patch and our final preparations for Rezzed.
Veins of Evil Overhaul
After much feedback, playtesting, discussion, and theorycrafting, we came to the conclusion that the Veins of Evil needed an overhaul before we were able to start adding in the vast amount of spells, defences, potions, and rituals that will be present within the game.
There were two key reasons for this redesign:
There were too many 'generic' or 'standard' aspects that were locked away in specific veins (mainly Greed).
Sloth and Wrath were infinitely more compelling and mechanically sound than Greed, as Greed has just turned into a 'catch all' for many of these generic aspects.
Essentially, Greed wasn't very compelling due to the disconnected nature of the various Aspects it contained, but it was because of those Aspects that it was pretty much mandatory for a player to invest into it. This led to some very stale decision making in the mid- to late-game as players had to catch up on their progress in Greed if they wanted to remain effective.
So what did we do? Well, we're just going to show you: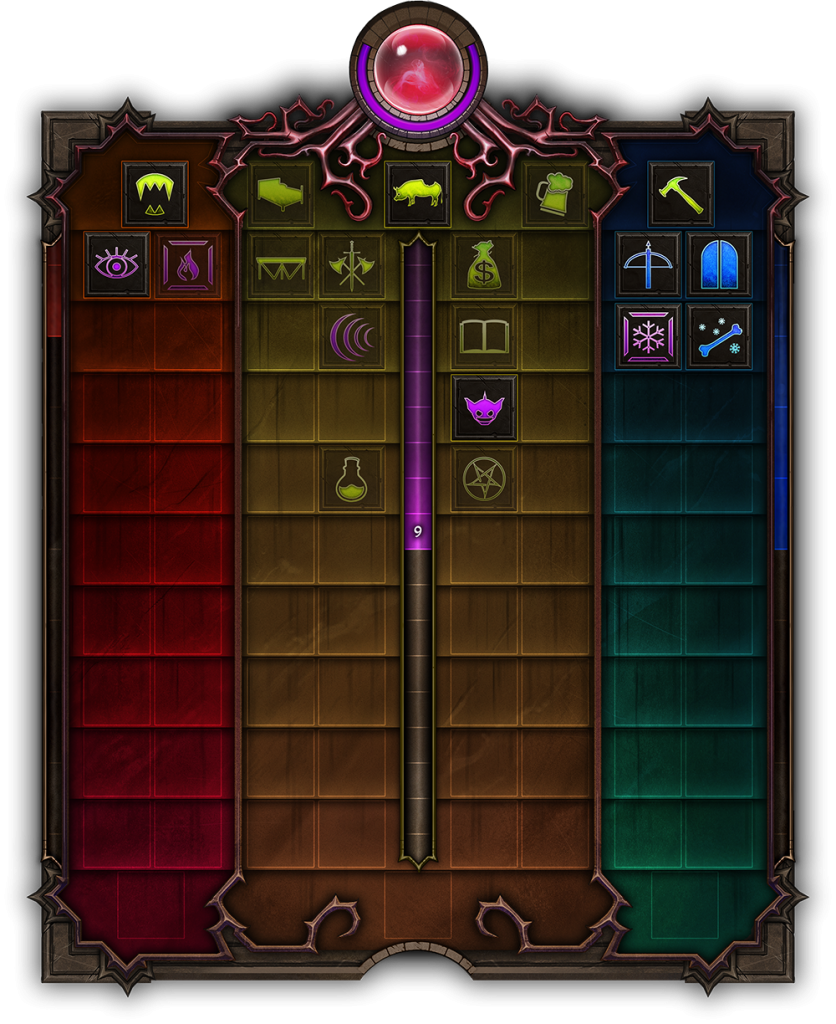 Please note that this is just a mockup, final positioning of each aspect will most likely be quite different (and there won't be all those empty spaces…).
To summarise the changes:
Greed has been replaced with a larger "Neutral" Vein (final name TBD).
Wrath and Sloth each have access to 1-2 Aspects per tier. You progress through these Veins the same as before; unlocking an Aspect makes the next tier available to you.
The Neutral Vein has access to 2-4 Aspects per tier. You progress through this Vein slightly differently; a new tier is unlocked for every 2 aspects spent in the entire tree (not just the Neutral vein).
Some Aspects have been moved from Wrath and Sloth to the Neutral Vein.
We've kept Greed's early economic gambit (spending all starting sins purely economically and ignoring Wrath and Sloth entirely).
Over the next few months we'll be implementing new Aspects and making additional changes to the balance and layout of the Veins of Evil. We know this is a major change to a very core part of the game that will generate a lot of discussion, questions and concerns, so we're ready and waiting to hear your feedback and answer your questions over on our forums.
The Big Backer Update (Part 2 of 2)
If you missed part one of the Big Backer Update you can find it here.
Founder's Theme: Those of you who were generous enough to back us at Tier 8 (please note: we originally said 7 when this update was posted, this was an error!) and above are due to receive the Founder's Theme when the game launches.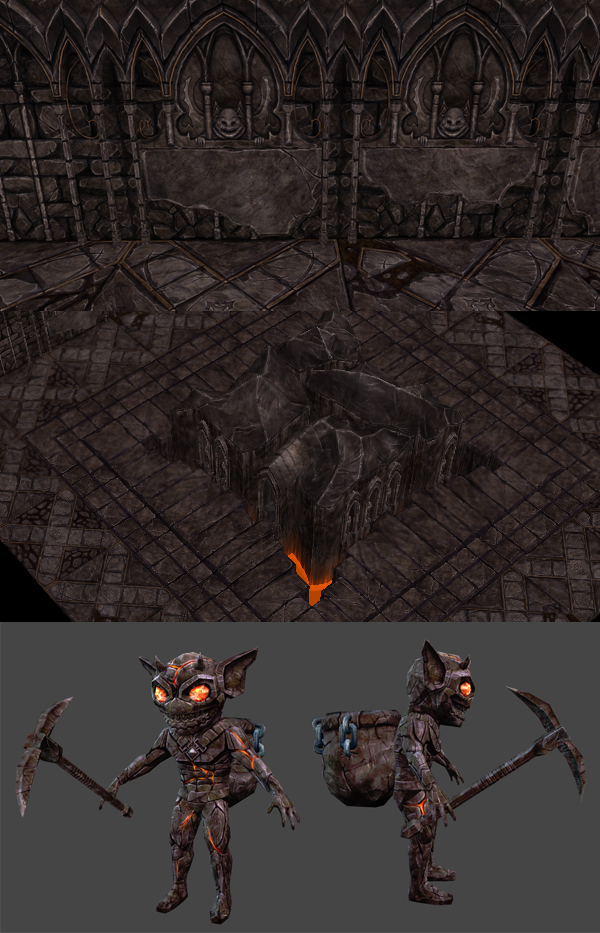 Please note that the names of our Founders will be added to this design at a later date.
We wanted this theme to suggest an indestructible will – a stalwart and everlasting design that has stood the test of time. The legendary figures who defended the Dungeon Core are immortalized forever in stone to ensure that their names are never lost to the sands of time.
T-Shirts: When we posted our Eurogamer wrap-up we were bombarded with requests for the team shirt that we sported at the event. Since you asked so kindly we have decided to put it to a vote.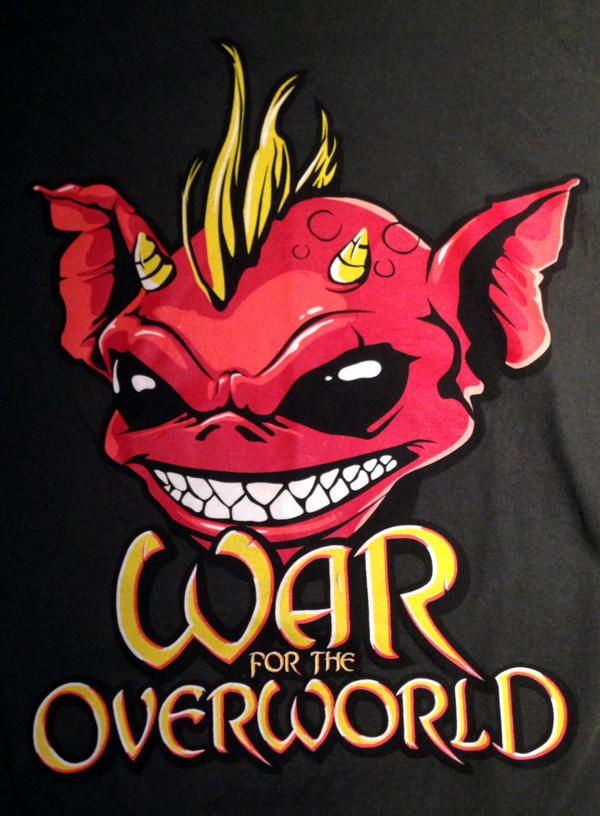 If you're due to receive a t-shirt you will have the option to vote between the old design and this new design when the Backer Portal goes live next month.
Backer Portal: The Backer Portal will allow us to collect updated shipping addresses, select t-shirt sizes and generally allow us (and you) to keep track of and collect your rewards. In addition to all of that housekeeping we will use it to vote on Flex Goals as we approach the release of the game.
We had planned to launch this system today, but due to the fact that Rezzed (and the patch associated with it) loom just on the horizon we've decided to delay this until April.
That'll be all for this week, don't forget about our livestream next week at 8PM UTC!
Until next time Underlord,
– WFTO Team