The Ballad of Eurogamer
Hey folks,
Most of the team have now returned home to their Dungeons and are back to work, but we managed to take a bunch of photos whilst everyone was here! Let us regale you with The Ballad of Eurogamer, a cautionary tale.
A few of us headed to Earl's Court the day before Eurogamer to check out the booth, drop off the rewards for Stumpy's Quest, install WFTO onto the PCs and double-check everything was working.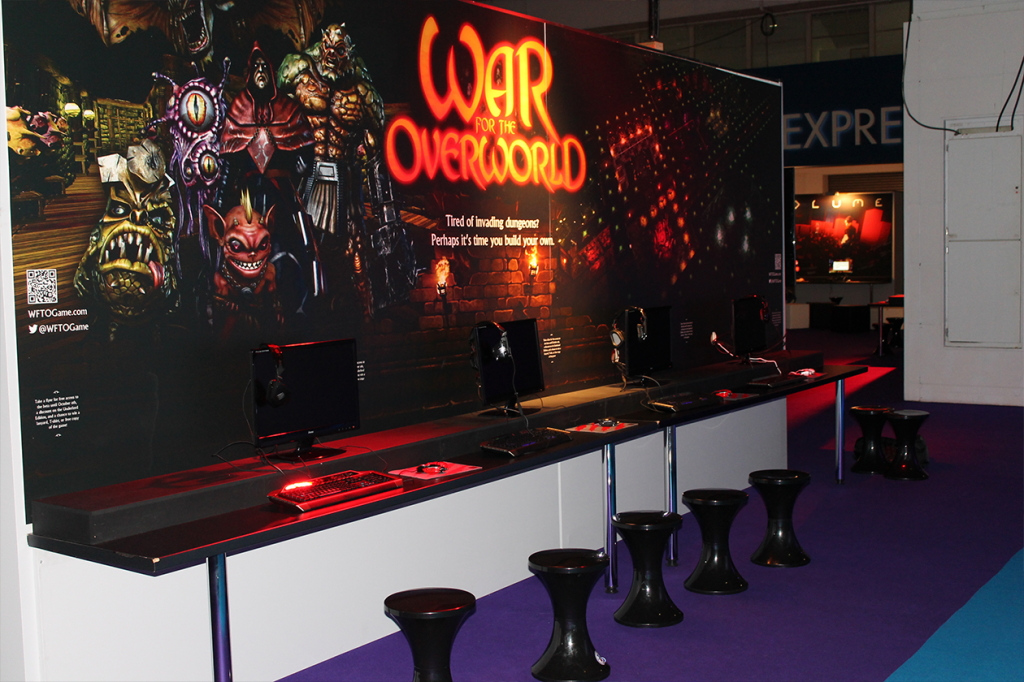 We didn't plan ahead for the lack of phone signal inside the expo, so many of our fans had to step outside in order to complete some of Stumpy's challenges, but they were rewarded for their efforts with a snazzy WFTO lanyard! The truly dedicated fans who did what #StumpySays were sent home with an exclusive t-shirt.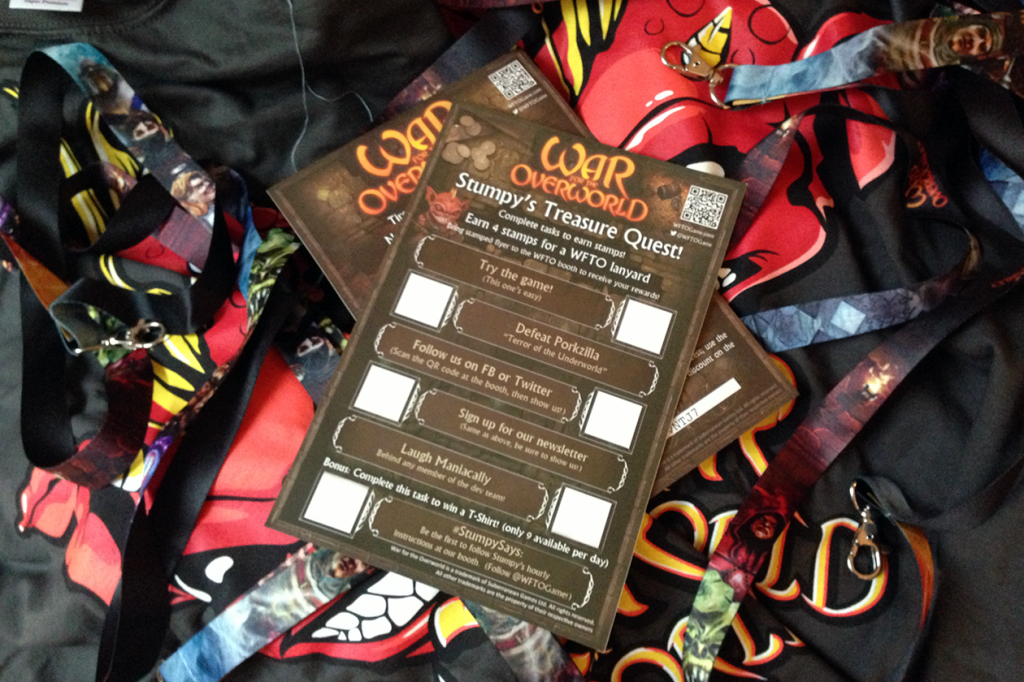 Being in the same room during a livestream was a blast, we ordered the finest pizza available in all of England (Dominos) and feasted before we went live. It was awesome to get our first bit of feedback on The Rise of Rhaskos, but even your awesome enthusiasm didn't prepare us for the next day.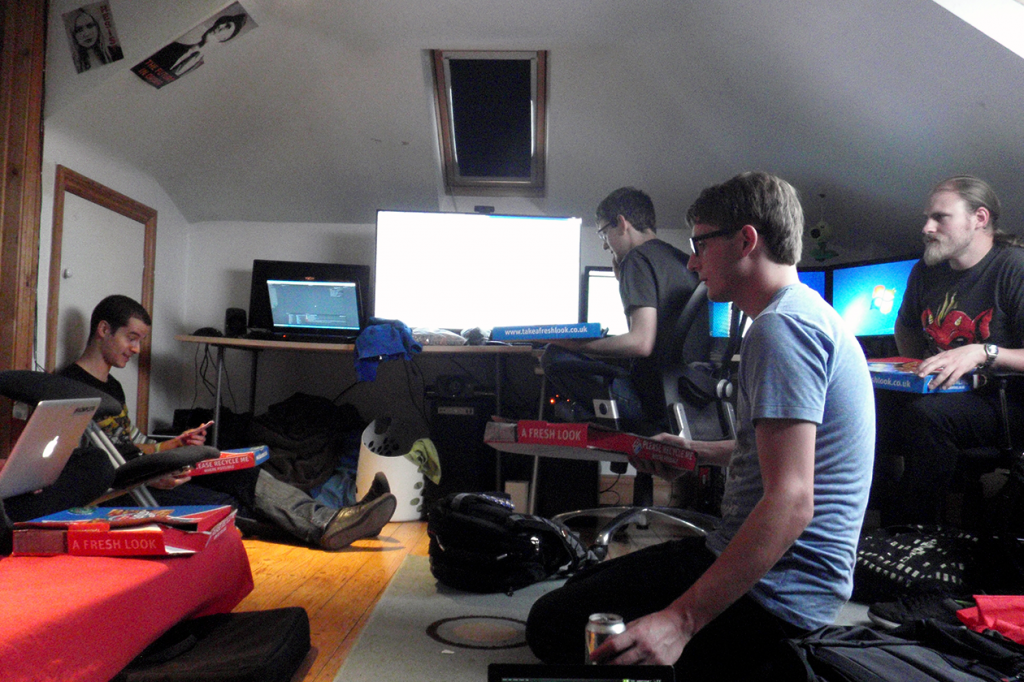 The first day of Eurogamer finally came, we all stood nervously around the booth as a voice announced that the expo was now open. Fortunately, we were in one of the areas furthest from the entrance so we weren't instantly overrun by the mobs of people who (we all know) came to Eurogamer just to play WFTO. To kill some time we took turns murdering Rhaskos.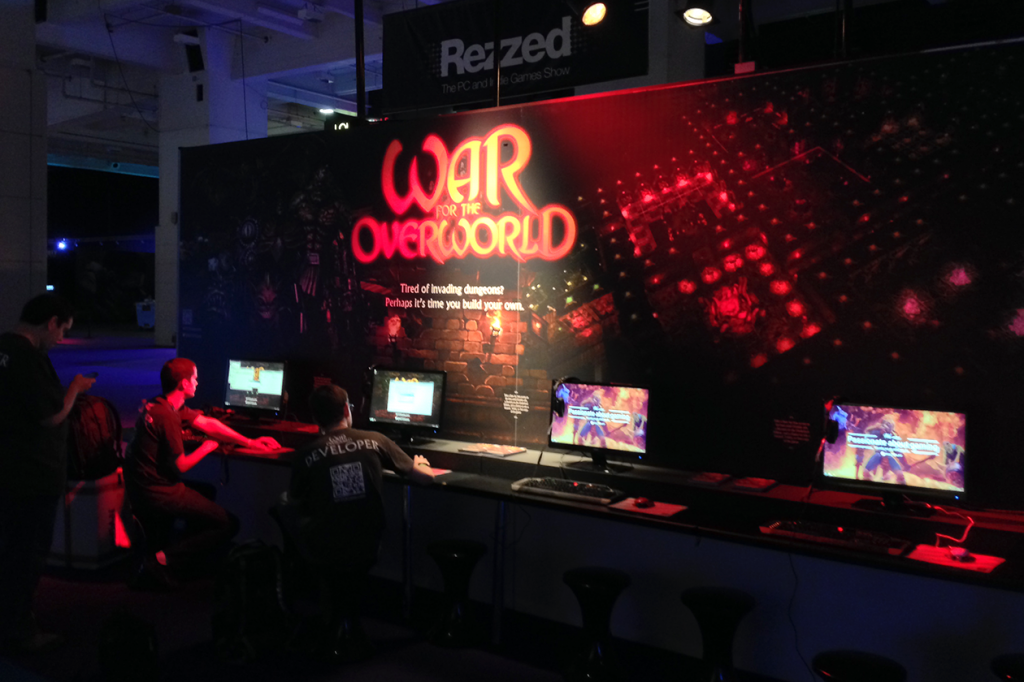 At some point it seems like some kind of switch was flipped and we were swarmed with soon-to-be fans! We all took turns answering questions and giving hints to people who had never played a Dungeon Management Game before.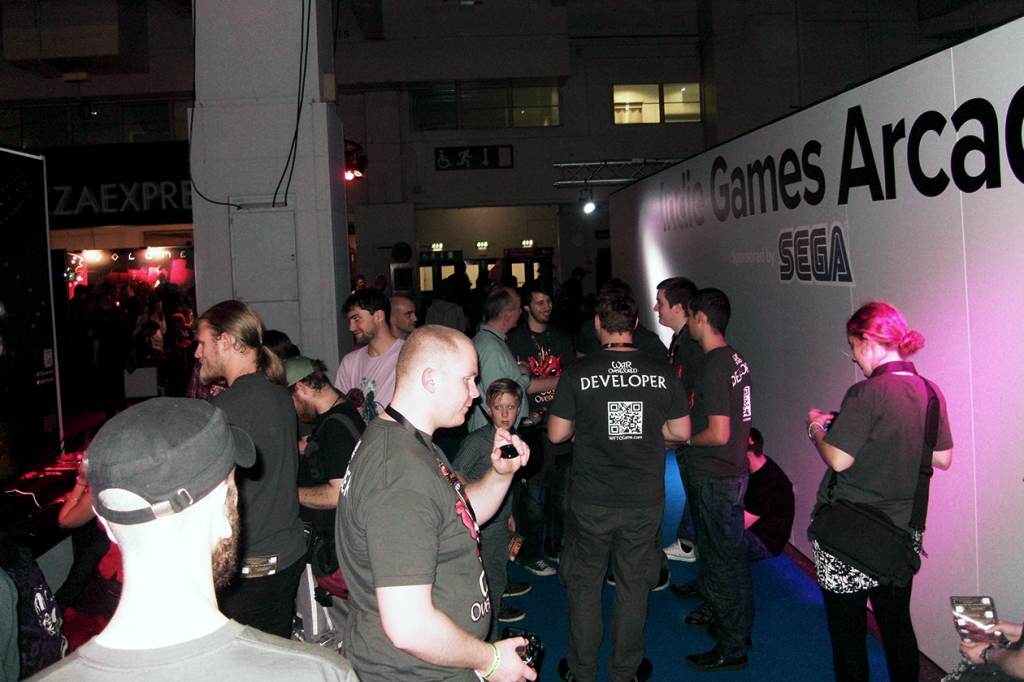 One of our players discovered a new bug, so we sent the programmers inside our booth where they held a makeshift meeting as they planned out bug fixes for the next day (they never stop working).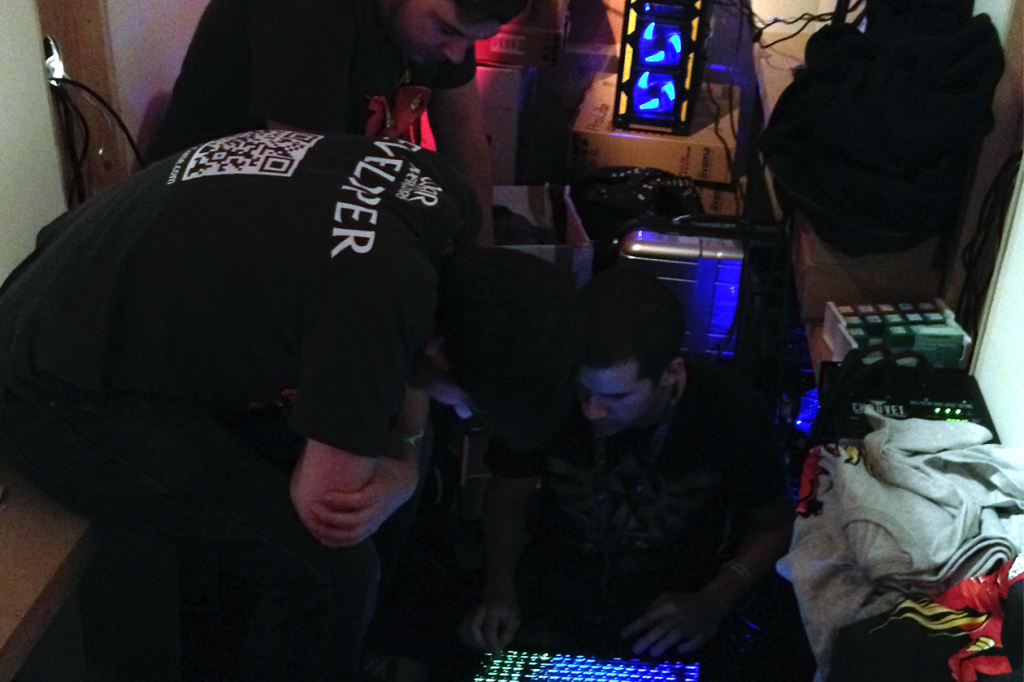 Nano managed to integrate Oculus Rift support into the possession spell over the course of one evening, we all took some turns checking it out inside the booth (more on this in the coming weeks!).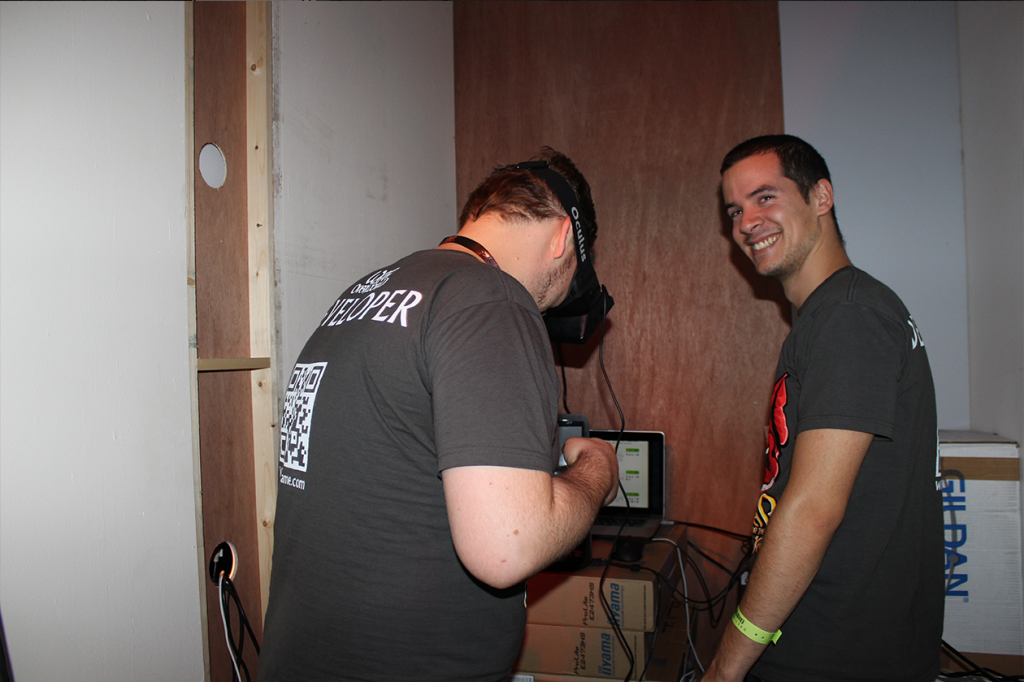 Richard Ridings even showed up to hang out with us!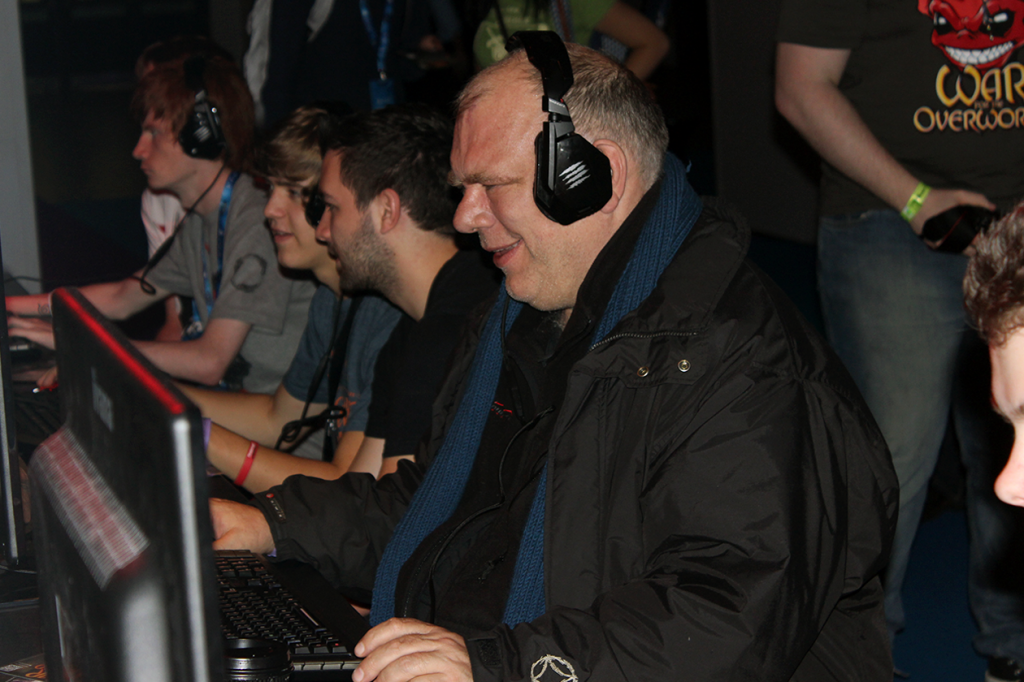 Naturally, we couldn't let him leave without at least one team photo.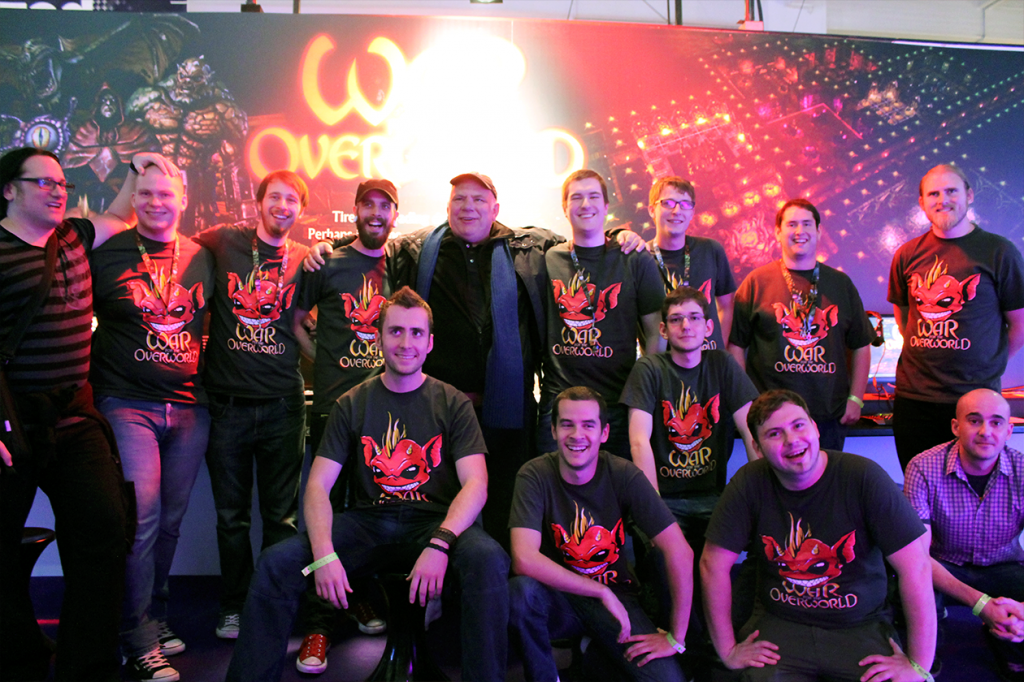 Thanks to Dan, we also won our first award at Eurogamer.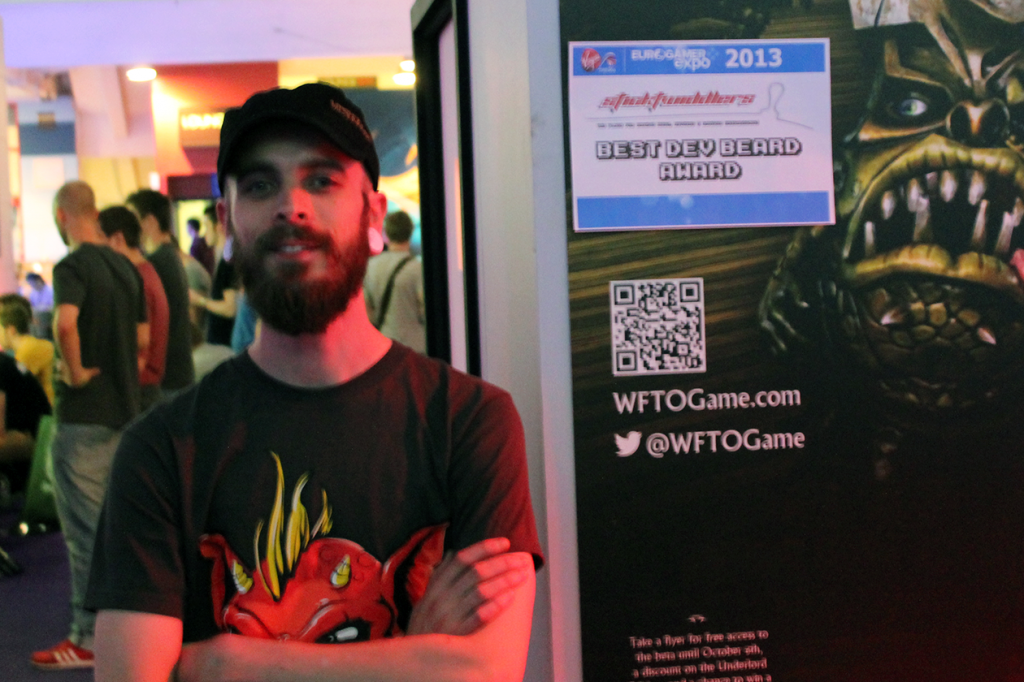 When we finally retired back to the castle of Simburgur there was a little surprise from Alistair waiting for us.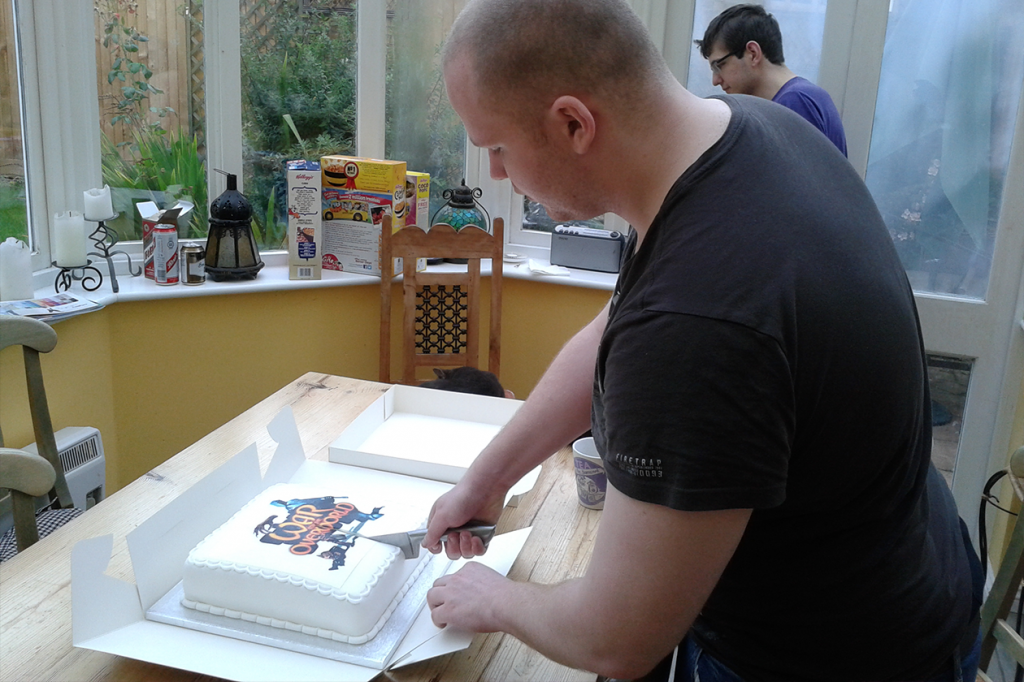 That's it for this week folks! In the coming weeks we'll be back to our regular updates… as well as another big surprise before the month is out.
Until next time Underlord,
– WFTO Team