Testing the Waters
Hey folks,
We're teetering on the very edge of a huge update to the game, Patch 1.1 is just around the corner and we're nearly ready to take the plunge. However before we grab the goggles and dive right in we'd like to add an extra level of polish and fix up some remaining issues before it goes out to the public.
With that said we're now at the stage where we're happy that the vast majority of 1.1 is nailed down and we want to get it in your hands as soon as possible. To that end we've uploaded the current version to the Pre-Test Branch and it's now available for you to access! Read on to find out how.
Patch 1.1 going live on Public Test Branch soon!
A few weeks ago we announced that we'll be pushing Patch 1.1 our to a public test branch which you can opt into for an opportunity to play the patch early. You can now read about how to opt into the branch in this thread on our forums, ready for it's launch tomorrow!
We've been working hard to try and limit the number of issues that have made it through the cracks before pushing the patch up to this opt-in branch but we expect a few bugs will still be present. If you do encounter any please report them to us in our PTB Bug report forums.
You can read the full patch notes for patch 1.1 on the PTB via this link.
Preview: New Maps included in Patch 1.1
Previously we've showcased three of the new levels that will be releasing in 1.1, today we've got a real treat for you as we've setup an Imgur Album which contains a full collection of mini maps for the new Skirmish & Multiplayer levels.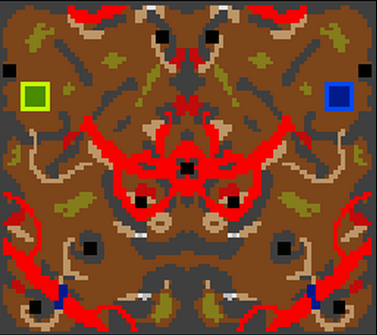 There are twelve new maps in total which should give you plenty of opportunity to demonstrate your martial prowess to your friends, or perhaps even knock Steven Fright down a peg or two.
View the full Imgur Album here!
Update on DRM-Free version
In WFTO Wednesday #122 we announced that the DRM-Free version of WFTO will be released with Patch 1.1. Unfortunately due to a number of issues, primarily that an appropriate installer file is not yet ready for distribution, we will be unable to release this alongside Patch 1.1. This is a result of us focussing most of our technical resources on the development of Patch 1.1.
Rest assured that we're committed to delivering a DRM-Free version of the game shortly after Patch 1.1 once we can refocus resources towards implementing appropriate installer software and ensuring that an appropriate delivery method exists for said installer.
Until next time Underlord,
– WFTO Team
Click here to discuss this update on our forums!