Blade Lotus & Updated Terrain
Hey folks,
This week we've got a bulging bag of news for you today! To kick off we're finally revealing the facelift that we'll be giving to the Blade Lotus and detailing the long awaited Terrain Overhaul.
Next we have some fantastic previews of the game run by several UK journalists and finally we're issuing a quick reminder about the Rezzed Expo that we're attending in early march, as well as announcing a livestream this month!
Defence Spotlight: Blade Lotus
The Blade Lotus is a spinning flower of destruction, this cunning contraption will surprise would-be adventurers by springing from it's hiding space beneath the ground and slicing at any foolish hero who would dare come close, knocking them back and dealing a small amount of damage.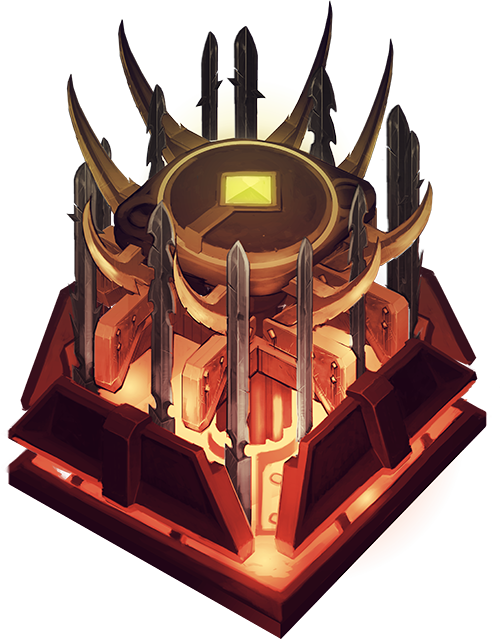 After springing out of the ground, it will remain temporarily fixed in a raised position and must take some time to reset before it can spring again. Fortunately, Blade Loti are highly durable, making them an effective barricade while they prepare for the next vicious assault. This dual-functionality helps it synergise with other defenses such as the bombard, protecting them from harm whilst they tear your foes to shreds.
While surprise is certainly an effective weapon, the springs on the Blade Lotus can be disabled by a simple click, preventing them from emerging until re-enabled. This can help lead to some deliciously devilish trap design, locking encroaching heroes in a circle of eviscerating Blade Loti.
Updated Terrain
For many months you've been asking about our upcoming terrain overhaul, as part of this overhaul we're introducing new meshes, textures and a brand new way of rendering terrain that helps to give the game that little extra sheen. At long last we're able to show you the first fruits of our labours.
The first and most obvious change you'll see is the brand new meshes and textures for almost all the terrain in the game. We've redesigned these from the ground up and now the natural parts of the Underworld should feel that much more real.
In the image below you can see the new meshes used for natural walls alongside the textures for various terrain types, gold also has a brand new 3D Mesh and can appear in any type of terrain. Please note the gold itself is a placeholder mesh, and the other textures and meshes are still works in progress.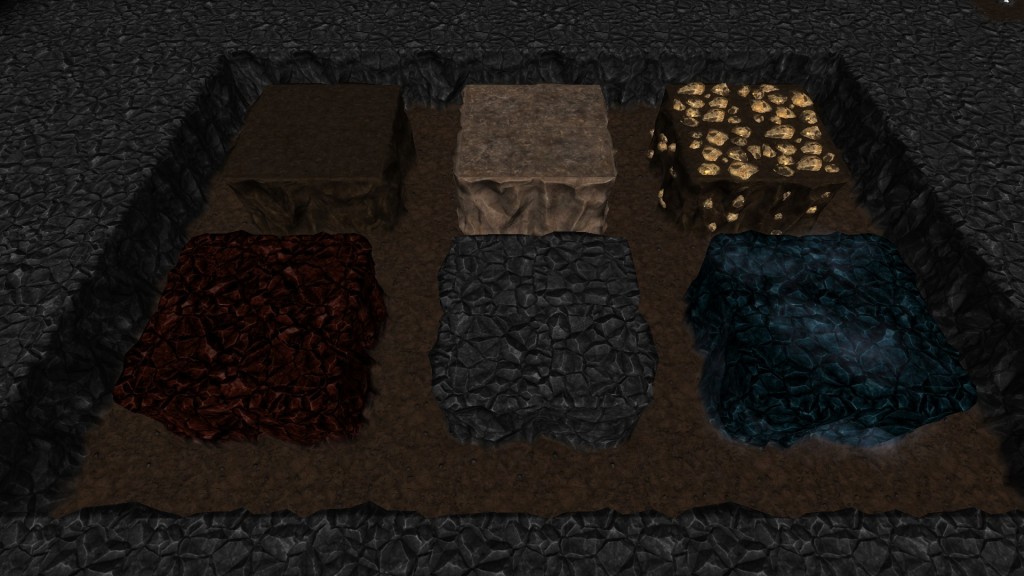 You'll also no doubt notice that terrain tiling has been significantly improved. Terrain such as impenetrable rock, brimstone or sand will tile together naturally at their edges giving the whole Underworld a more cohesive, less minecraft-like appearance.

Press Recap
As covered in WFTO Wednesday #111, we recently held a press event with our publishing partners Sold Out where we invited representatives of several press outlets to try the latest internal build of the game. Here's what they had to say:
Previews
Interviews
Gameplay Videos
WFTO at Rezzed
Two weeks ago we announced that we will be attending the Rezzed Expo at the Tobacco Docks in London from March 12th to March 14th. This will be the fourth EGX event we have attended and exhibited the game at and as always we'll be on the floor interacting with our fans face to face, handing out prizes such as exclusive shirts and showing off the latest build of the game.

Rezzed itself is a fantastic event where independent developers and some larger PC Games can come together to exhibit their games to the public. The atmosphere on the floor is astounding and it's a great opportunity to play the latest indie games as well as some larger titles, you get to meet the developers of your favourite titles and can attend the brilliant developer sessions the host.

We hope to see some of you there! Every year we've taken the game we've had an extremely positive response and plenty of fans have left happy with their new WFTO T-shirts! We look forward to finding out how 0.7.0 is received!
If you're interested in attending Rezzed you can book tickets here!
Click here to see what games are exhibiting at Rezzed!
We're going to be hosting one of our regular livestreams this tuesday, just before we head off to Rezzed and kick-off the launch of patch 0.7.0! We'll be playing the game and demonstrating some of the new content in the upcoming patch as well as answering your questions.
Be sure to mark the date and time in your calendars then pop by our twitch channel with your queries and questions!
That's it for this week folks, drop by next week for more on the upcoming changes to the game in 0.7.0!
Until next time Underlord,
– WFTO Team