Well of Souls & Press Event
Hey folks,
We've been extremely busy over the past few days polishing the game up and introducing new features ready for showcasing an early version of the 0.7.0 build to press this week. As it's been a stressful week for us all we'll be recapping a little bit of that work for you today!
Defence Spotlight: Well of Souls
A churning pit of bitter despair, the Well of Souls Is something many an adventurous hero has heard of but few have seen and even less have lived to tell the tale. Those unfortunate souls who did not return have truly met a fate worse than death, their essence wrenched from their bodies and trapped within the well.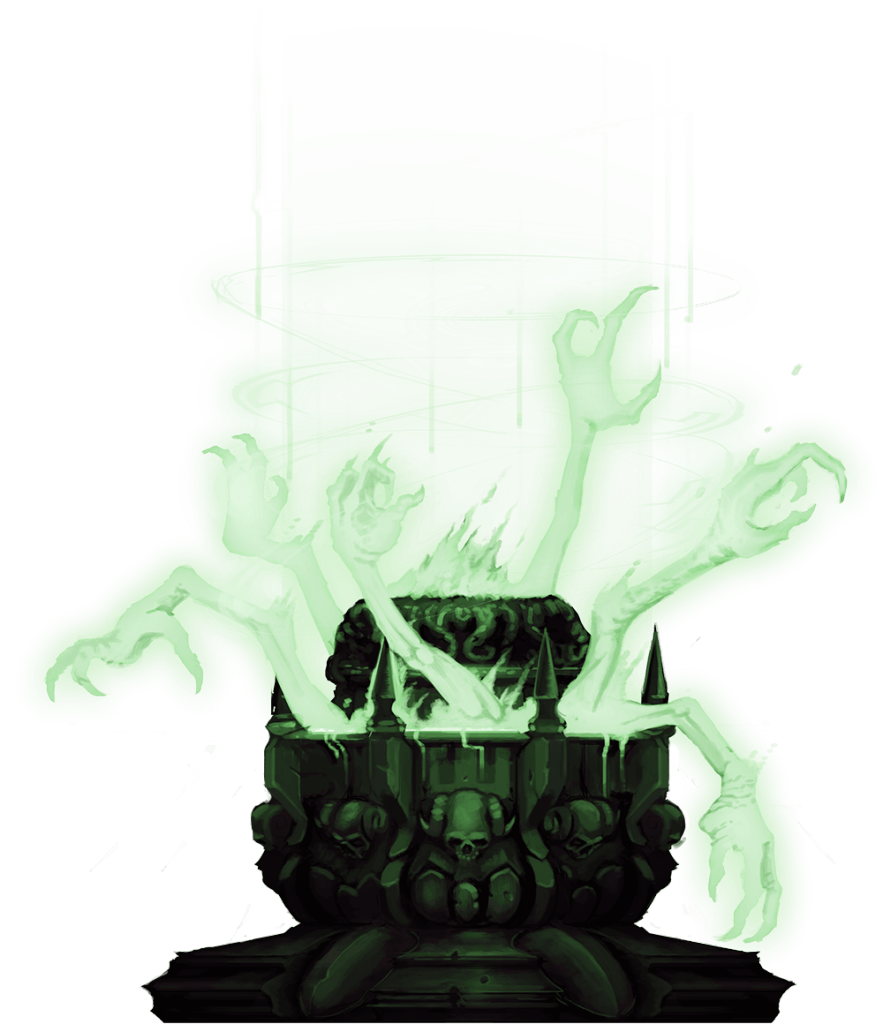 When placed, the Well of Souls will pull at the soul of any enemy unit or units within a small radius, attempting to draw it from the fleshy physical container and into it's own. As little bits of the victim's soul are fractured away and drawn into the container it feeds what terrible things lie within, the disembodied essences of once proud heroes.
Once the Well of Souls has dealt enough damage it can unleash this power; freeing the shackled, hungry souls as wraiths which will then viciously assault the weakened hero, crushing the frail organic form and allowing the soul at last to be taken by the Well.
Press Event Recap
Yesterday a few of us attended a press event hosted by our publishing partners Sold Out. We were joined by a dozen or so journalists from various news outlets who would be playing the game, chatting amongst themselves and interviewing us regarding development.
Fittingly we held the event underground, with five computers running an early non-public version of the 0.7.0 patch due for release in march. Shortly after an introduction by our friends from sold out the journalists set about deconstructing the game.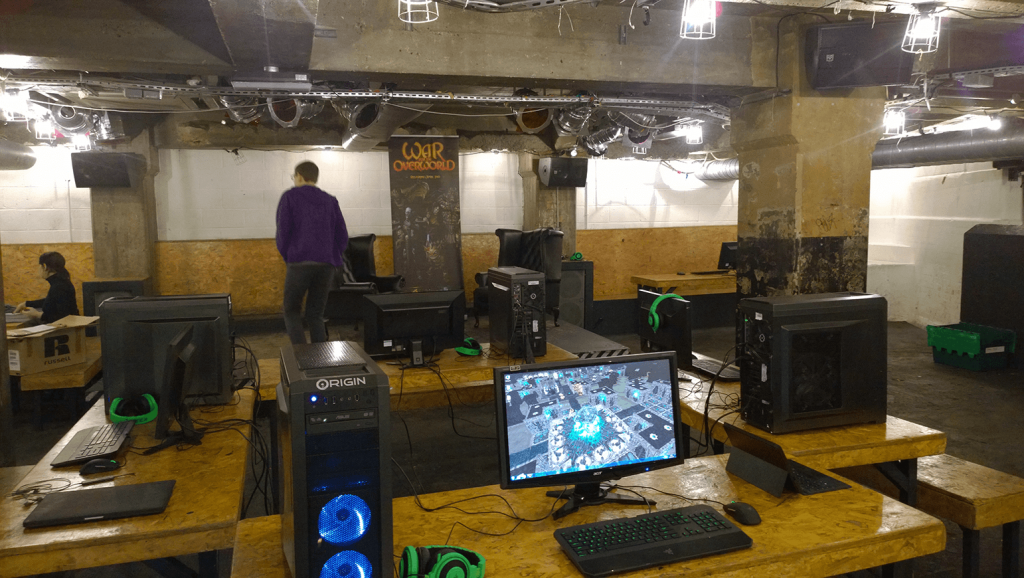 With free pizza and drinks on tap and a relaxed and positive atmosphere their work continued into the night, with journalists swapping between playing the game, chatting with us and each other, interviewing our lead designer and feasting upon the spread available.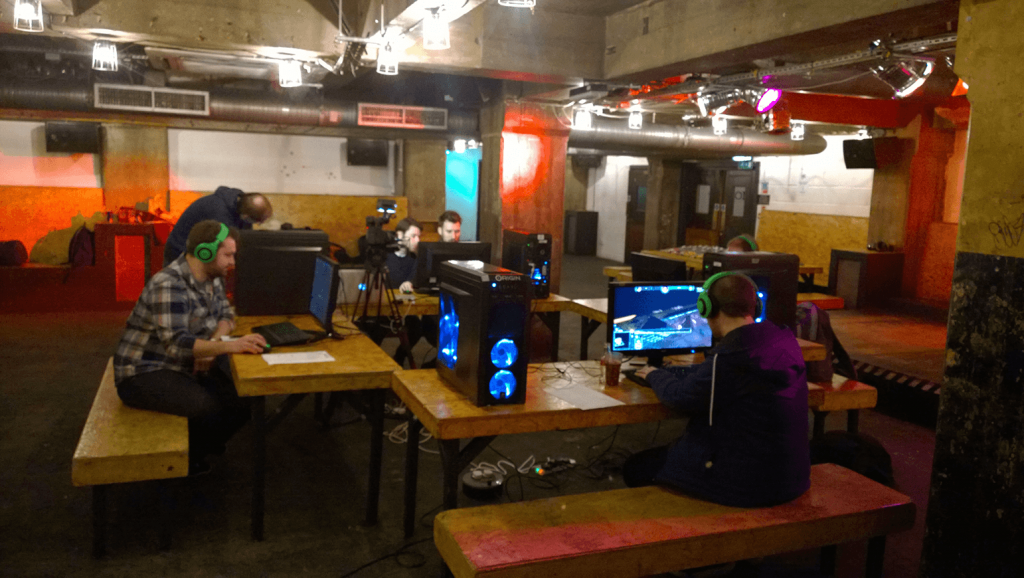 Overall the feedback we received seemed extremely positive, we've had the excellent opportunity to witness some real professionals at work and received some fantastic direction on where improvements could be made to our internal build before it makes its way to you!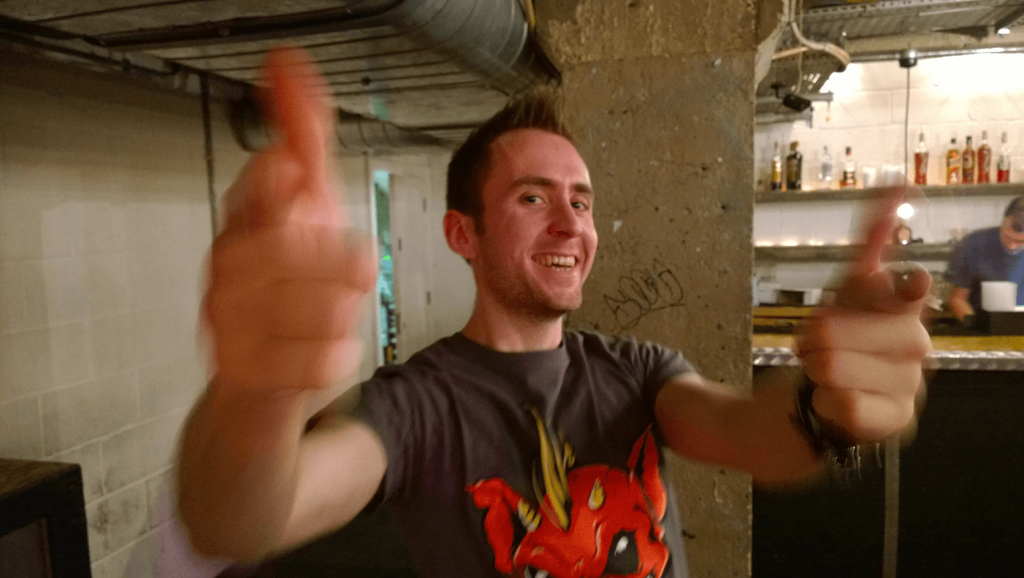 Even though the event was only last night, we've already received our first preview from the event written by Matt Kamen of Wired UK. Give it a read, we're sure that it'll warm your dark hearts! On top of that, Hannah from the Yogscast took a look at the build earlier today on the Yogscast Twitch channel (highlights from the stream will be going up on her Youtube channel tomorrow).
Campaign Preview
This week in our campaign preview let us take you away for a moment from the evil workings of your dungeon and take a second to appreciate the smaller things in life, dwarves for example! Long standing members of the Empire; Dwarves are short, angry little ankle biters whose love for the forge is second only to their love of hard booze.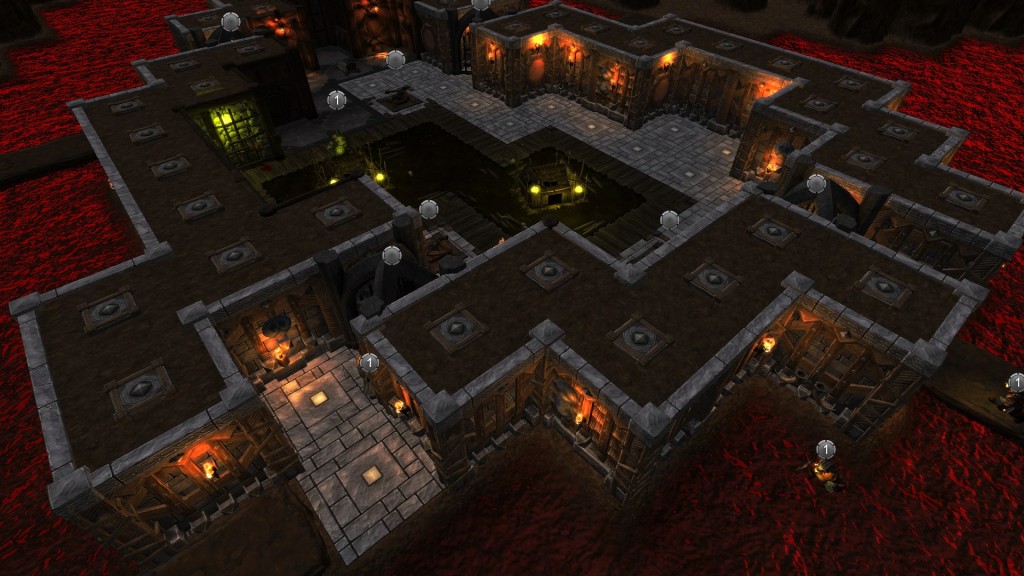 No one however can deny the impeccable work of dwarven masonry, as seen here in this Dwarven dungeon. But what could their purpose in this realm in particular be? You'll soon find out when WFTO releases on April 2nd!
Until next time Underlord,
– WFTO Team