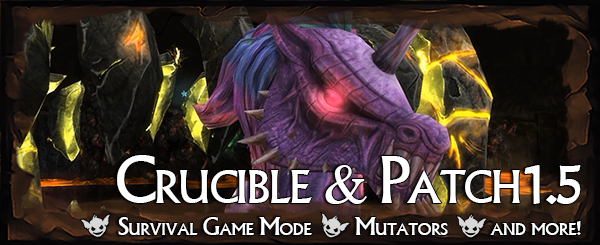 Darkest greetings Underlord,
It is time to rouse from your slumber and prove you still have what it takes to survive in the dark depths of this world. Patch 1.5: Trial by Fire, and the Crucible mode DLC are here at last, and both completely free to everyone.
Patch 1.5 is a major stepping stone in our quest to make War for the Overworld feature complete and self-sustaining for the rest of eternity. Let's cast an evil eye upon the diabolical content that is rising up to your Steam library right now, from our very own game dev dungeon.
Crucible Mode DLC (Free)
Crucible mode is a free-for-everyone DLC. A complete reimagining and reconstruction of the long-standing Survival Prototype, you will face off against unending waves of ever-stronger enemies, until eventually your defences crumble, the evil mentor proclaims your defeat, and, all being well, you rise up the global leaderboard!
We've excavated metric tons of earth to bring you heaps of Crucible mode content:
KEY FEATURES
New survival-style Crucible game mode

Six all-new maps designed exclusively for the new Crucible mode

Two unique challenge modes, from the scalding to the incinerating

Global leaderboards on which to challenge your evilest rivals

Dozens of new units and variants including the Democorn, Mandalf the Maroon, and the Chunder King himself, Baron von Pukemuch

Three powerful Lifeline abilities, should you enter into dire straits

Three prestigious new Worker skins to unlock should you survive long enough

New Crucible voiceover from the evil mentor himself, Richard Ridings
We're confident that you'll be begging for mercy before the day is out, but don't take our word for it! Enter the Crucible and see how long you can squirm before death becomes you.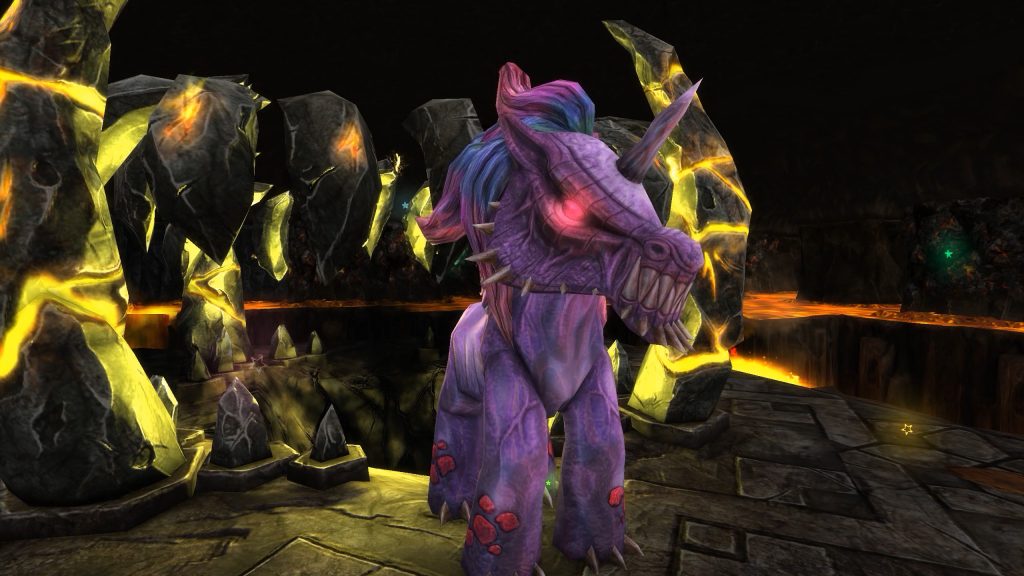 Want to know more about Crucible mode? Then step back in time and take a gander at our previous previews:
Preview 1 – Waves, Lanes, Goldstones, Bosses, New Fiery Units
Preview 3 – Lifelines, Challenges, Leaderboards, New Golden Units
Patch 1.5: Trial by Fire
Patch 1.5 itself, like all our major patches, represents yet another refinement of WFTO's core systems. This time we're putting the power in your hands with mutators, modifiers, and new translation tools: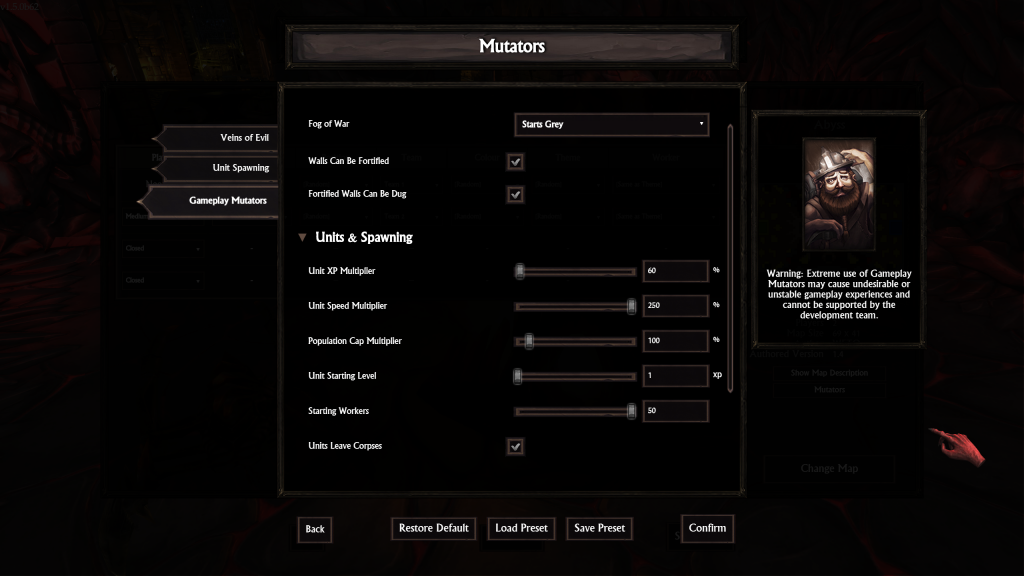 It may not be the largest major patch we've ever unleashed (that lofty title is well held by Patch 1.4), but nevertheless it promises to be one that shakes the Underworld to its very foundations.
Want to get to your Hand of Evil all over the complete list of changes in Patch 1.5? Read the full release notes!
There's much still to come from WFTO, but we won't hold you back any longer, Underlord. Go forth and begin your trial by fire. All being well, you'll go up in smoke.
Cheers!
– Brightrock Games Team
Click here to discuss this update on our forums
Click here to chat about this update on our Discord
Never miss an update! Sign up to our newsletter!