Nine Tenths of the Law
Hey folks,
We're nearly done with our Patch 1.1 previews and the soft-launch to pre-test is just around the corner we're still doing some final internal tests and fixes before the patch itself launches to the test branch.
This week we're going to take a look at one of the more regularly requested features that we've been working on for 1.1, our very first new iteration on Possession gameplay.
Patch 1.1: Possession Overhaul
Since the release of WFTO we've been taking a look at the possession system and options that we can pursue to enhance the experience to bring it more in line with our original expectations. We're looking for plenty of feedback on this as we continue to develop it as we expect that Patch 1.1 may be just the start of further work on possession.
See below for a video showing the dungeon from the eyes of a few different units:
To summarise the video:
Targeting Reticule added to Posession
Cameras moved so that they no longer clip through units
Camera movements tied more closely to unit movement giving each a unique feel
Additional feedback added for hits and targeting
Please feel free to let us know what you think of possession and any areas where you'd like to see improvement on in the comments here or in our forum thread for this topic.
Patch 1.1: Room Info Panel
For the last few weeks we've been showing off the different info panel designs coming in 1.1 which will be feeding you critical information about any object your mouse cursor is hovering over. To finally bring these to a close we'll be looking at the info panels for rooms.
Much like the defences that we highlighted last week each room in War for the Overworld has it's own unique features. This meant that every info panel had to be designed to identify the key information a player will need from the room.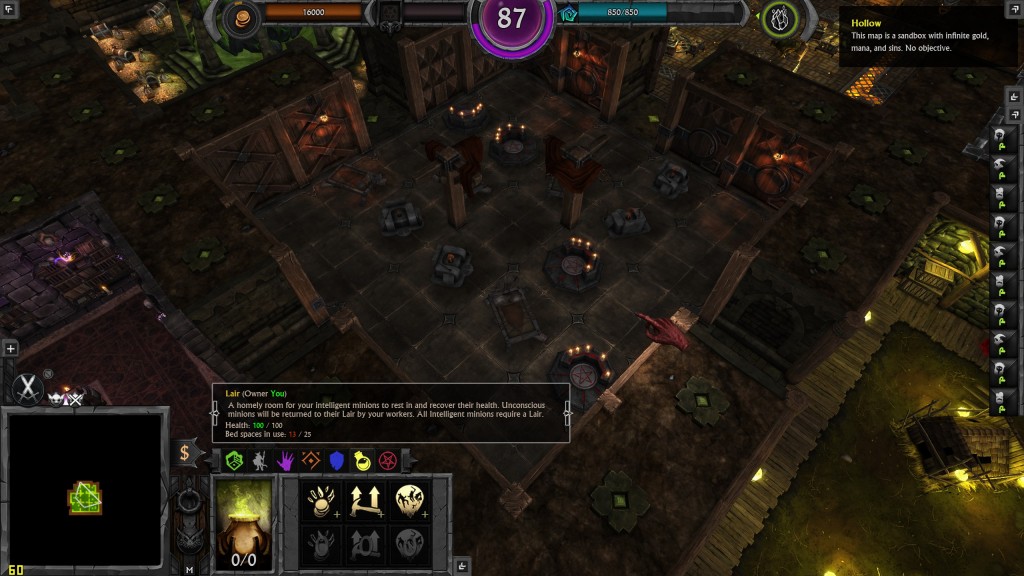 No two rooms, with the exception of a few extremely simple examples such as the bridge will ever give you the same information but we've done our best to ensure that they'll be telling you exactly what you need to know.
Small Kickstarter Update: Physical Copies in our storeroom
Yesterday we received a rather large shipment which should please a few of you who are patiently awaiting the fulfillment of your Kickstarter. We've received our Physical copies of the game which we will be sending out once we start fulfillment.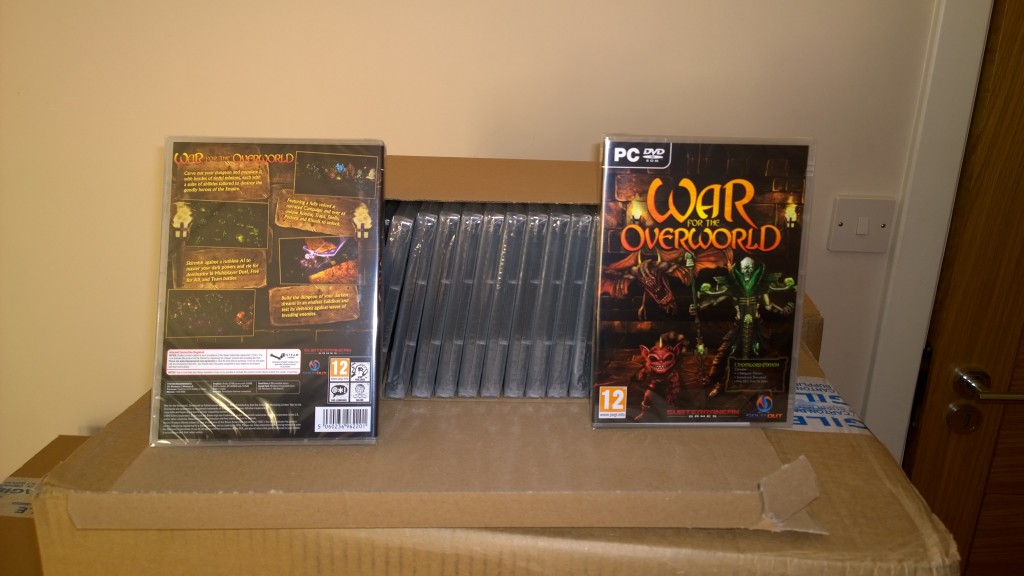 While we're not starting just yet (as we're waiting on other physical swag) we wanted to keep you informed of developments so you know that we've not forgotten about those of you who pioneered the way to the Overworld!
That's it for this week Underlord, remember to keep your eyes peeled for further news updates as we're intending to release the 1.1 Pre-Test Branch sometime soon!
Until next time Underlord,
– WFTO Team
Click here to discuss this update on our forums!