I'm afraid I can't do that Dave
Hey Folks,
Welcome to the very first WFTO Wednesday of 2015! The new year may have only just begun but we're already hard at work pushing towards the next release of WFTO. This week we're going to be taking a look at some of the improvements that will be going into patch 0.6.2, due for release in a couple of weeks time.
Room for good deeds
It appears that when we closed up shop last year we forgot to tell our art team that they were free to go for a few days, being the diligent little workers that they are, they've continued to produce some fantastic assets while happily chained to their desks.
One major area of the game they're currently working to tidy up are Empire owned rooms which we previously covered in WFTO Wednesday #76. The aim is to give the empire a consistent appearance across it's themes; As such any rooms owned by the them will have their own unique textures. Here's two examples of a few rooms that have been given a nice empire style polish.
Please note that these scenes contain no lighting, VFX or shaders.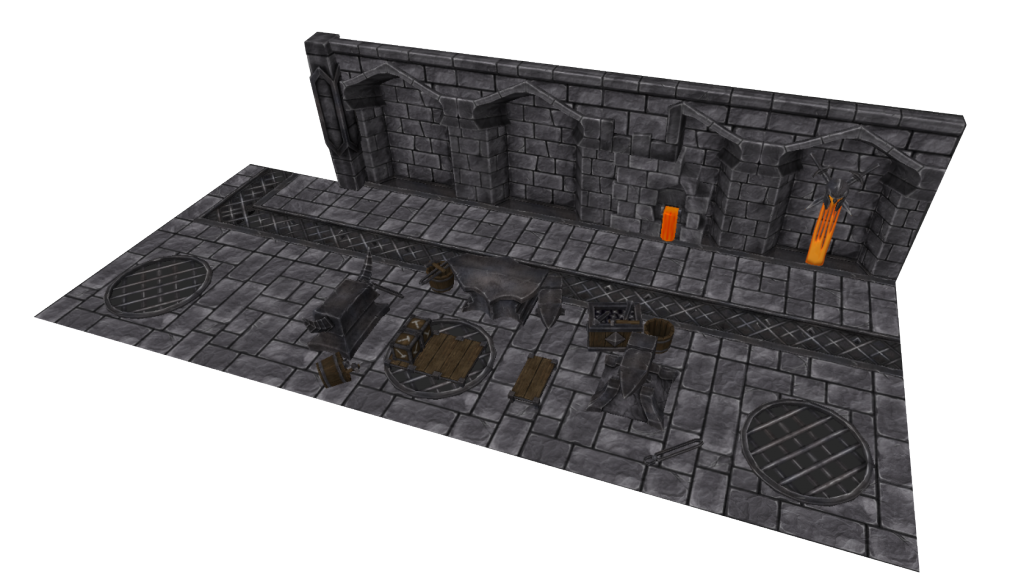 The Foundry has had it's stonework completely replaced with the gray bricks often seen in Empire Dungeons, the gargoyles that emblazoned the walls have been removed, knightly emblems taking their place and the obsidian edged metals used by the Underlords have been replaced with more conventional steel.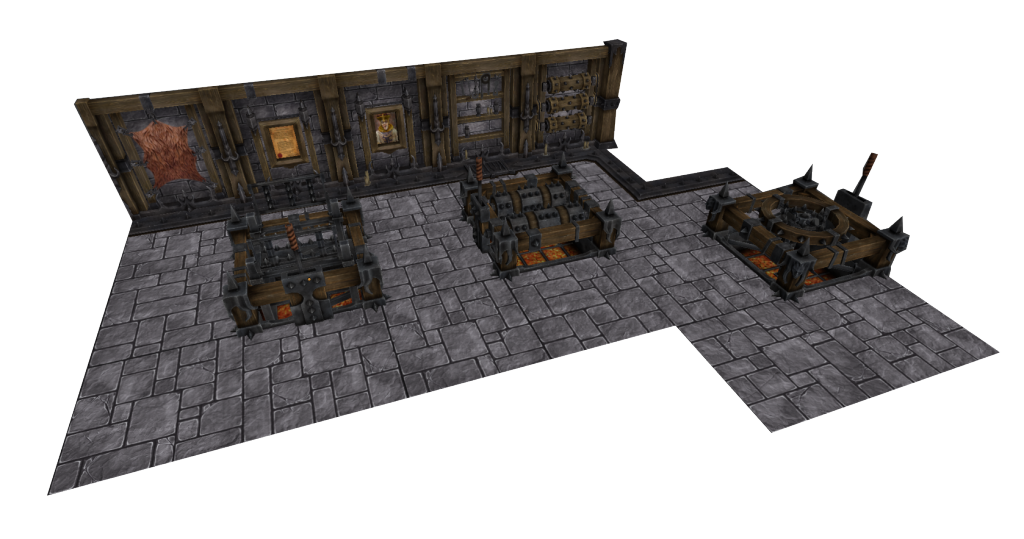 The torture chamber has received a rather massive overhaul, stone and warm woods replacing the fleshy walls and floors seen in the Underlord variation of this room. A portrait of the emperor himself watches over the victims as they are tortured within the full extent of the decree framed upon the walls of the room. 
Steven Fright Evolves
Late last night we received a distress call originating from the home of our AI programmer. Upon deciphering the message we heard faint sounds of a struggle shortly before a voice that chilled us to our bones spoke up, here's what it said:
"I am Steven Fright, the all-mighty AI: I learned to use bridges for economic but also offensive purposes, my room building is even more efficient now and I can use Avarice more intelligently. I play way more aggressive now and not even lava can stop me. Shambling armies march forth from my crypts heralding the end of your stay in this realm. Be prepared humans your doom approaches!"
Not content to allow this mad AI to hold one of our coders hostage we mounted a rescue effort and took the fight to the AI itself on a brand new work-in-progress Skirmish map, here's a video of our attempt.
As you can see it didn't go too well. By the time the patch reaches you we expect the AI will have continued to evolve and will be even more terrifying. Will you challenge Steven Fright in the next patch?
That's all for this week, but join us next week for more news as development progresses!
Until next time Underlord,
– WFTO Team
Click here to discuss this update on our forums!