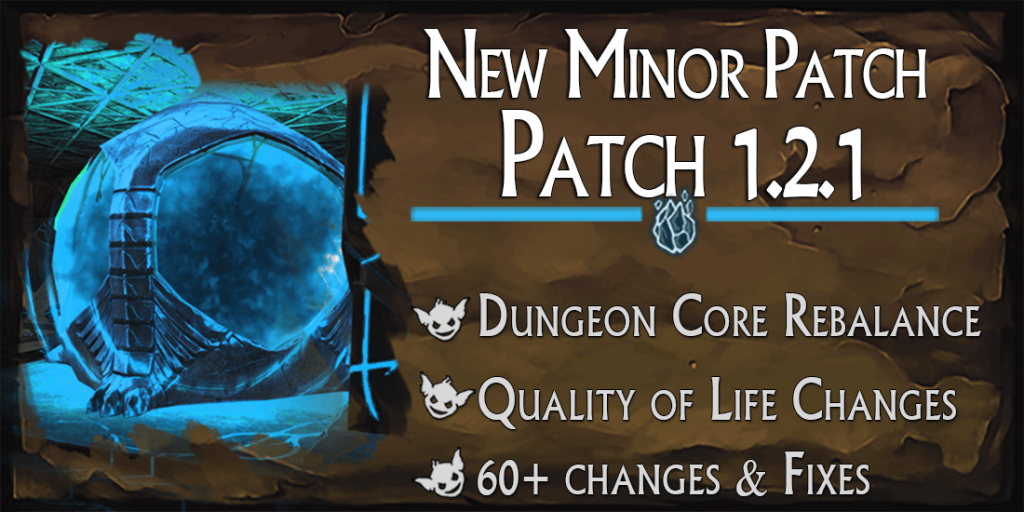 Darkest greetings Underlords,
It's been just 13 days since Patch 1.2 hit on Steam and we've already got a sizeable minor patch headed your way. With a bunch of minor balance fixes, quality of life improvements and a handful of bug fixes. Head on over to the release notes to find out exactly what's changed!
Official Multiplayer Tournament
With the balancing of Patch 1.2 finally out our QA Team are organising a community tournament to determine who's the best Underlord among us all. At time of writing there are 20 participants signed up to take part all looking to demonstrate their skills and win the fabulous prizes on offer.
If you'd like to sign up head on over to the official thread.
For the best Underlords there are a couple of unique prizes on offer:
The Winner will receive the Golden Worker skin, which is unique and only awarded for certain events, you'll be the first one to receive this skin. You'll also receive a Founder's club codes with access to all themes.
Players who place 2nd and 3rd in the tournament will both receive Founder's club codes.
The tournament will be kicking off on Saturday the 26th of September, if you wish to participate be sure to get in plenty of practise before then!
Until next time Underlords,
– WFTO Team