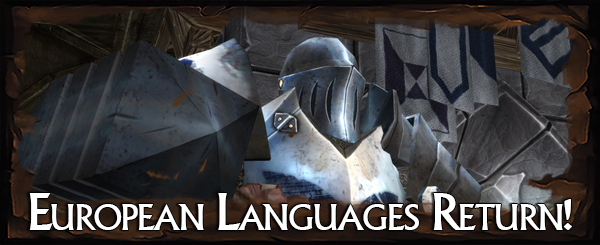 Darkest greetings Underlord,
You may recall in the not-too-distant past that we announced the return to War for the Overworld of the four languages we were unable to support post-launch; namely Spanish, Italian, Polish, and Russian. Well, our translators have been beavering away like a colony of Workers who've just had a Work-A-Lot potion smashed over their heads!
So lo and behold, with today's release of Patch 1.6.66, the new localisations are now live in the game! It is our hope that they will be as well-received as our recent Chinese release.
What Has Been Localised?
All game content released after the initial April 2015 launch has been localised into Spanish, Italian, Polish, and Russian, by our professional localisation partner. This brings these languages up to speed with the English, French, German, and Chinese, and means that their translations are now 100% complete!
Naturally, this covers quite a sizeable amount of content, not least the three expansions that have come since launch: Heart of Gold, Crucible, and My Pet Dungeon!
But that's not all. It also covers:
Subtitles for the voiced Dynamic Tutorial System

Closed captions for the pre-rendered cinematics

Names and descriptions for the full range of Skirmish and Sandbox maps

All the title-screen and miscellaneous narrator lines

Map Editor user-interfaces

Mutator user-interfaces

And more!
We've also updated all our major storefronts with new localisations for these languages, to appropriately reflect the up to date nature of the translations.
Moving forward towards WFTO's final major update, we will continue to keep these languages updated. So you can rest assured that Patch 2.0 and Expansion 4 will be perfectly playable in all the languages that we support!
Why Did We Leave These Languages Languishing?
We talked about this in our previous post on the subject, and what it boils down to is that the initial translations were graciously handled and paid for by our physical-publishing partner; after launch, no additional funds were apportioned to support the ongoing localisation of content. We assessed the possibility of continued support for all languages, but unfortunately could not justify maintaining all of them at that time with the limited resources at our disposal.
We've never been happy that these languages fell by the wayside. But today they return to front-line service!
Community Translations
We must also once again take a moment to thank the stalwart bastion of community translators, who stepped up to fill the void left when support for Spanish, Italian, Polish, and Russian was withdrawn. Thanks to these people, there has still been an option for players of some of these languages – not to mention that they have also brought the game to languages we have never been able to support officially! So from the whole Brightrock Games team: thank you!
We cannot ever demonstrate enough our appreciation for all the hard work you've put in as community translators; but if you head on over to your personal developer forums on your Steam Workshop items, you will find codes for each listed member of your team. These will grant you access to the exclusive Golden Worker skin, awarded only to the most dedicated members of our community!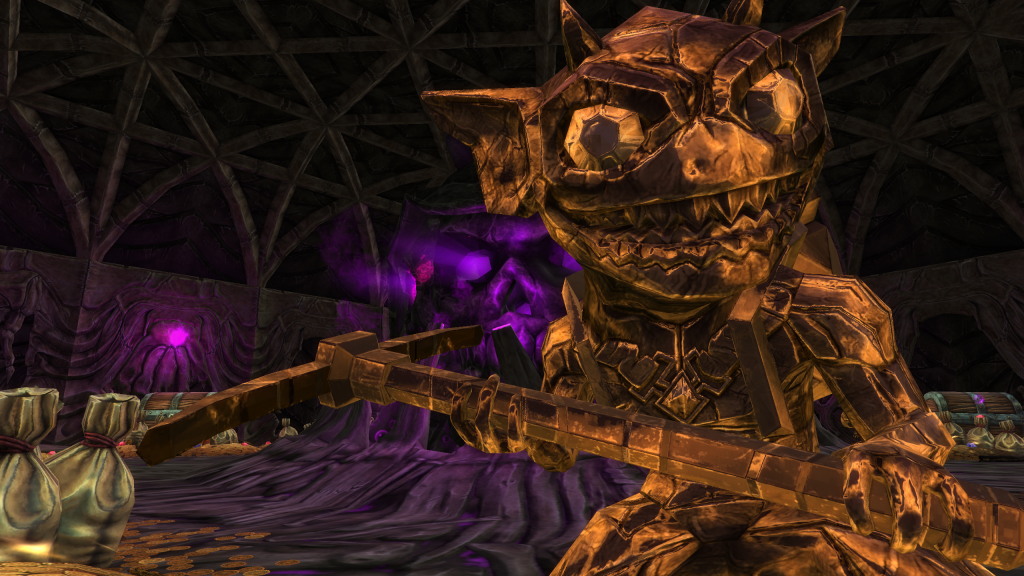 A Gift to Our Community Translators
All community translations still exist, both on the Steam Workshop and in our own Foundry content repository; so if you as a player have a preferred fan translation, you can still happily load it in. We're also more than happy to take feedback from our fans on the new official translations, so please feel free to share your thoughts!
Patch 1.6.66
The new official localisations were released today as part of the fiendishly named, Patch 1.6.66, which also contains a number of bug fixes. We have prepared full release notes for your perusal (English only).
Now we must leave you, and return to the depths of the Underworld; Patch 2.0 and Expansion 4 won't unearth themselves, after all. So until next time, Underlord: Keep it evil.
Cheers,
– Brightrock Games Team
Click here to discuss this update on our forums
Click here to chat about this update on our Discord
Never miss an update! Sign up to our newsletter!