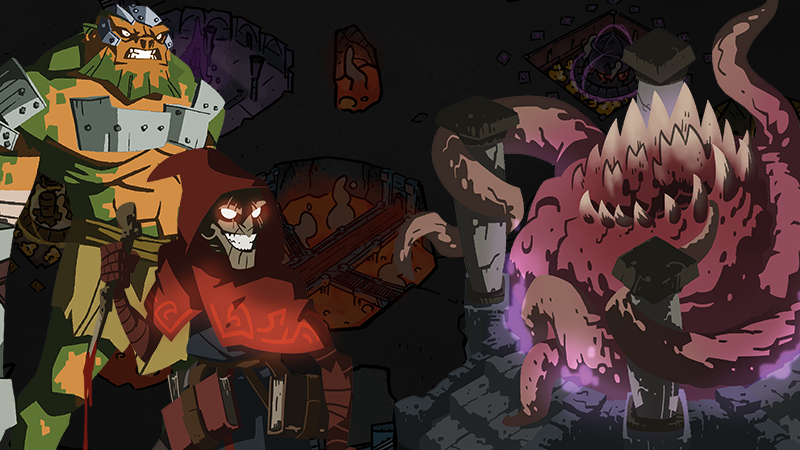 Darkest Greetings Underlords,
It has been some time hasn't it? Rest assured that the dark work on our next project continues undeterred and unabated and that soon enough all shall be revealed to you.
In the meantime we once more reach out to you across the aether to share news of interest. Specifically with regards to the culmination of our partnership with the most devious folks of Bandit Camp, and the long-awaited release of the War for the Overworld Campaign Guide for their excellent dungeon-building, surface-raiding, pen and paper RPG – Wicked Ones!
But first, in case you missed the news. In late September we released patch 2.0.8 for War for the Overworld to fix a serious crash on startup issue on the latest intel CPUs. If you were affected by this crash or have had issues since, please check out this post.
Now without further ado, onto the main event!
WFTO Meets Wicked Ones
Cast your mind back Underlords to the heady year of 2019, the year before the time of ending, before the great plague and before this humble community manager had aged into his 30s… Great times indeed…
We had just started the early stages of development on our latest work when we received a most curious message from a Kickstarter Campaign.
A pen and paper roleplaying game in which you control the dark denizens of a world in which they build, defend a dungeon, explore the world and raid the settlements of goodly heroes. We both agreed a dark partnership was in order.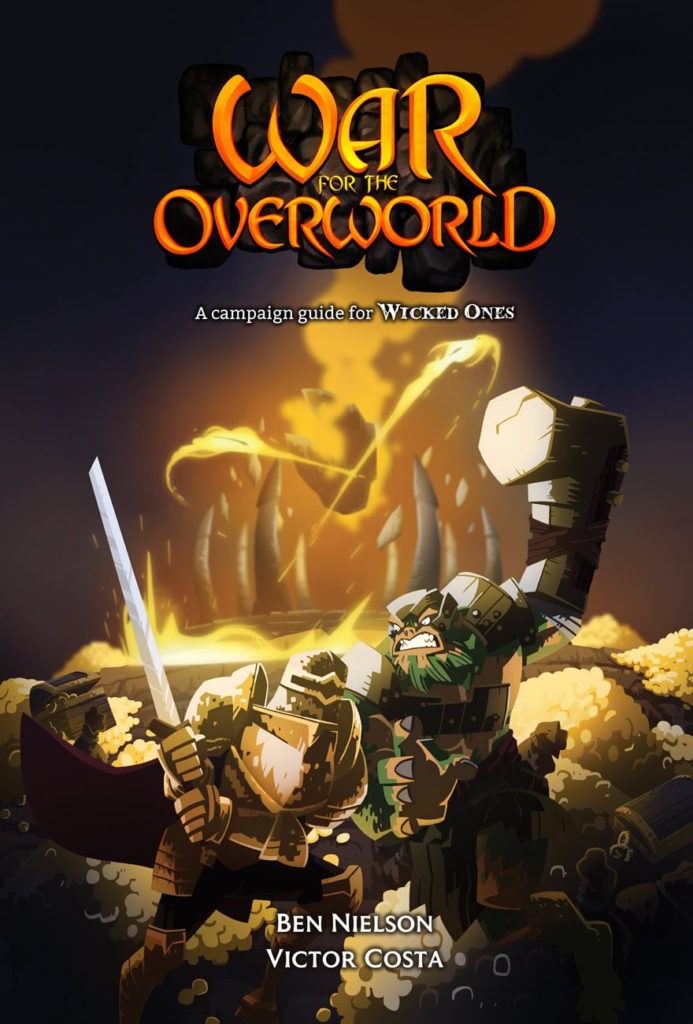 And thus the idea of the War for the Overworld Campaign Supplement for Wicked Ones was born. One sucessful Kickstarter and subsequent success of Wicked Ones later and ultimately we decided together to make this entirely a charitable endeavour!
Supporting Child's Play
The War for the Overworld Campaign Guide for Wicked Ones is entirely a charitable endeavour. All proceeds from Brightrock Games, Bandit Camp and DriveThruRPG will be donated to the Child's Play charity to help improve the lives of children through the power of play.
That's right 100% of our proceeds and that of our partners from sales of this book will be going to charity forever. Who said you can't do good while doing a little evil?
War for the Overworld Campaign Guide for Wicked Ones
Welcome back, Underlord! You do have the most impeccable timing. The wretched "goddess" Kira has finally misstepped and left herself vulnerable! Naturally, we must strike while the iron glows hot. Make ready, my old champion… There are souls to carve. 

Mendechaus,
This Campaign Guide is a massive 81-page, full-colour tome and includes everything you need to know to place your games of Wicked Ones in the War for the Overworld universe, to build your Wicked One wholly as or inspired by one of our minions and to serve a great underlord (of your own design) as you strike out against together with your fellows against the goodly forces of the Empire.
The Guide adjusts the core gameplay of Wicked Ones to bring it closer to the experience of playing War for the Overworld. With the unique mix of Roleplay, dungeon keeping and surface raiding there's sure to whet any Underlord's bloodthirsty tongue.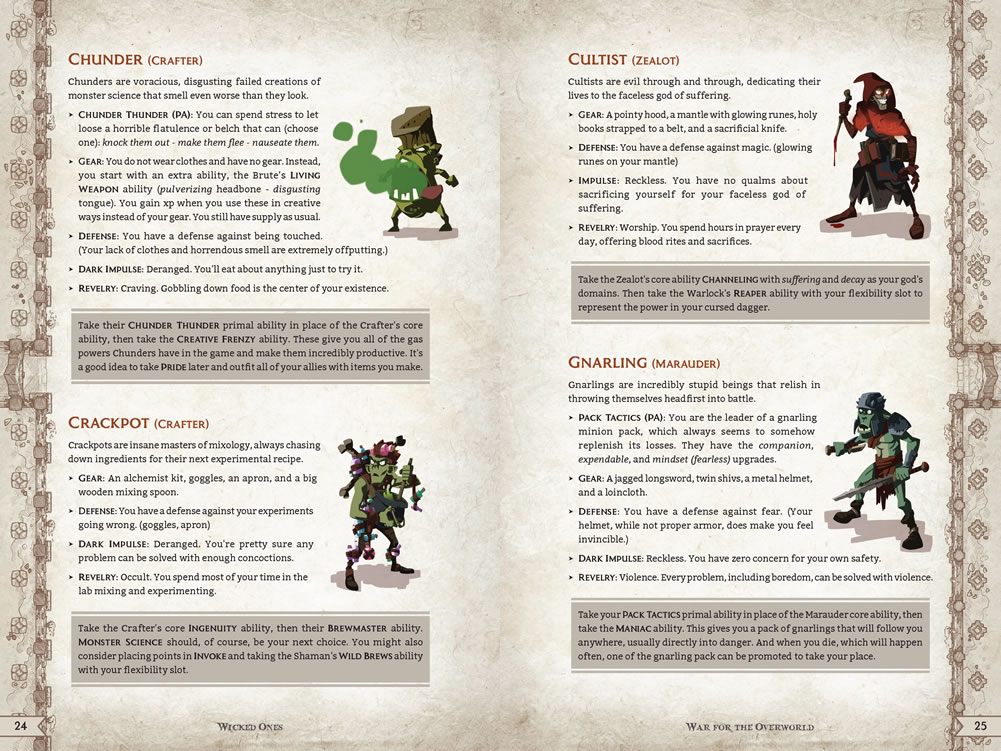 Don't know what Wicked Ones is? Well you can read a bit about it below, check out their Discord, pick up a copy from DTRPG or even play the game entirely for free with the free edition!
What's Included in the Campaign Guide
From the Wicked Ones product page:
Even for those who are not familiar with the War for the Overworld video game, this campaign guide has a lot to offer including new rules, a map. Also, as with Wicked Ones Deluxe Edition, all graphics in the book have been converted to high quality tokens and figures for VTT play and do-it-yourself printing. The campaign itself and the factions are well described within the book, which makes for great inspiration even without experience playing WFTO.
● A new sandbox map for Wicked Ones, Mount Desmos, with a detailed scenario focusing on underground raids before bursting forth into the Overworld.
● Underlords, powerful spirits from the Aether, leading your dungeon. They're a single character shared by the entire group and can cast spells and compel their minions towards action. Their abilities replace the core function of a dungeon.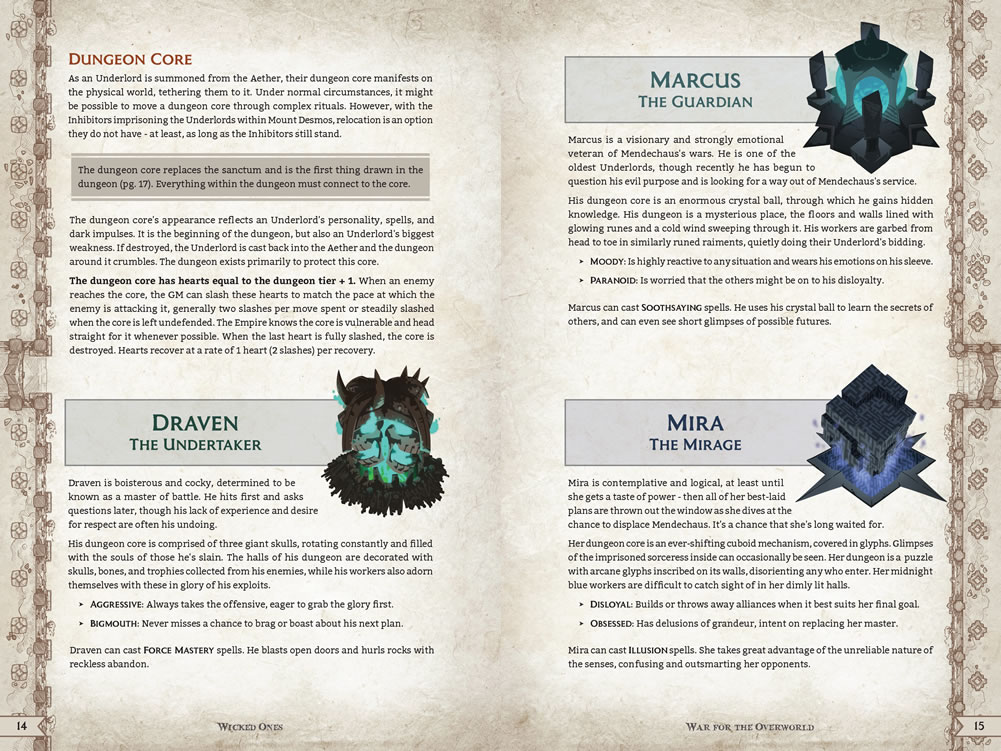 ● A dungeon core at the center of your dungeon. Located on the first level, it replaces the sanctum and second level of the dungeon. Defend it well, because if it falls, your Underlord is banished from the realm.
● Shrines and portals littering the Underworld, discovered while tunneling to the edges of the map to go on raids.
● 12 beasts from WFTO to serve your dungeon as creatures and a new way to bring them along on raids with you when necessary.
● 3 powerful titans that can be summoned by acquiring the Kenos artifact and finishing a tier 3 ritual. Each titan has its own unique bonus.
● 10 unit archetypes and new primal abilities to build WFTO-style PCs with.
● 15 heroes of the Empire, adventurers strongly connected to the factions within and around Mount Desmos.
● Active participation in dungeon defense by the PCs, who make a placement roll as an invasion occurs just like their minions do. Once you become aware of the invasion, you are free to move about the dungeon making invasions much more chaotic and dynamic.
● The Dungeoneer's Guide to the Underworld, an in-world field guide for the evil and good units in War for the Overworld written by Brightrock Games. This was previously available to those that bought the Underlord Edition of the game, but has been made available for inclusion with this supplement to give GMs and players way more background information on the denizens of Kairos.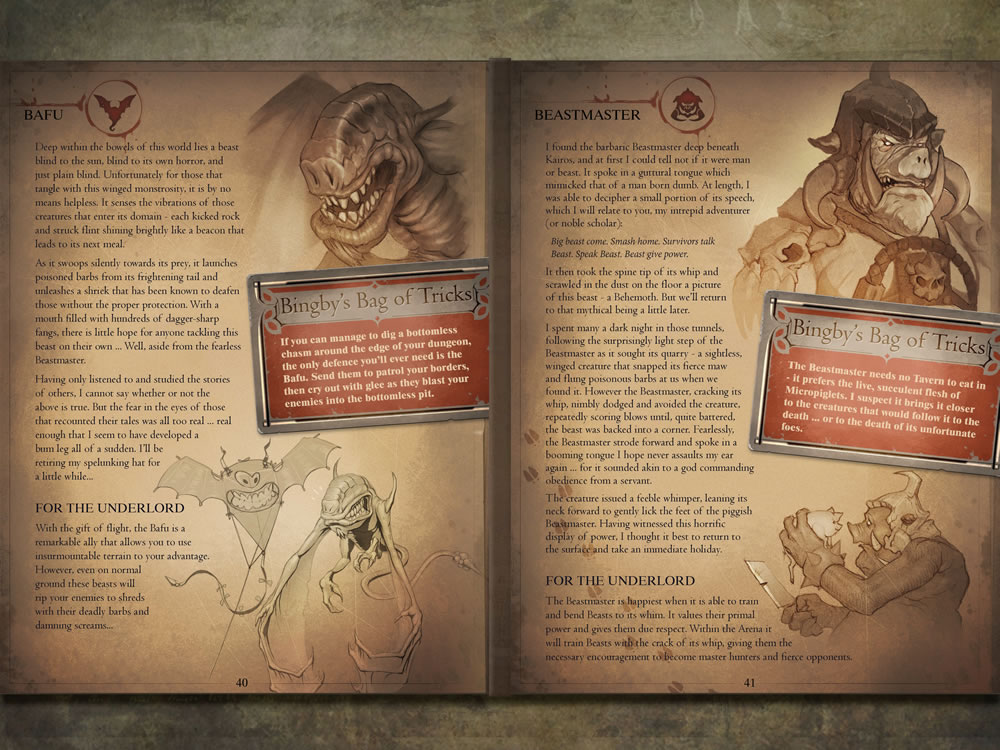 Print on Demand Physical Copies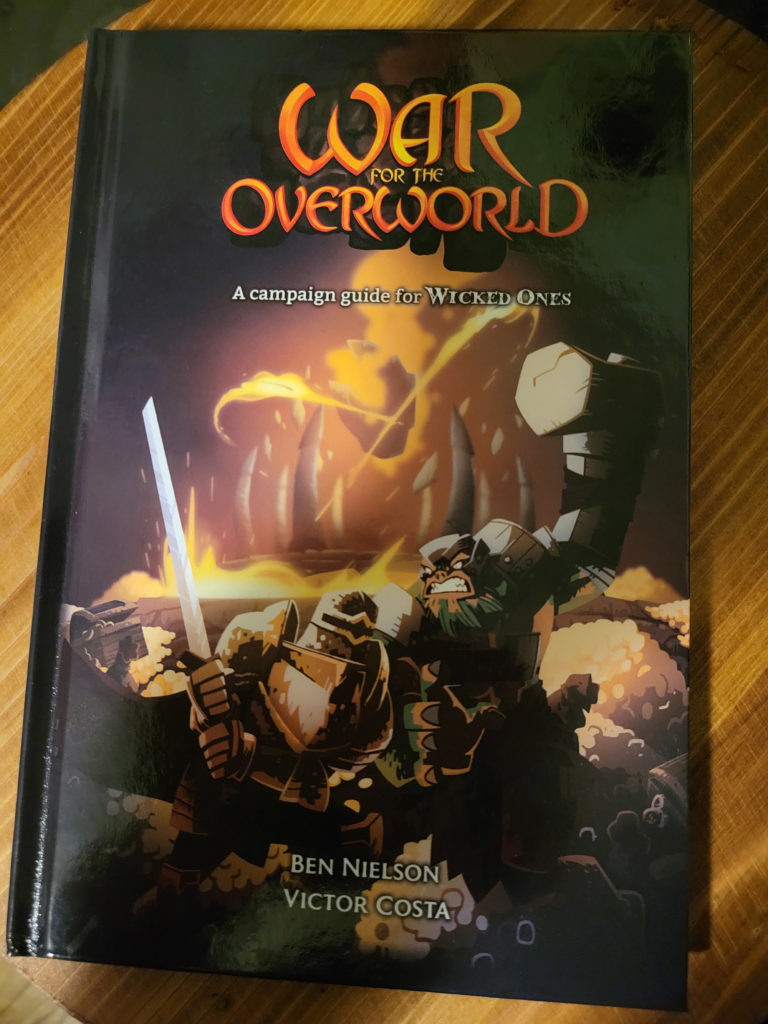 The Campaign Guide is available in both digital and print-on-demand physical formats, naturally this means you can get both an awesome supplement to the Wicked Ones game but also for the first time ever get your hands of evil on a physical copy of the Dungeoneer's Guide to the Underworld which is included in the book.
The Hardback format and excellent print-quality make these truly great additions to any Underlord's collection.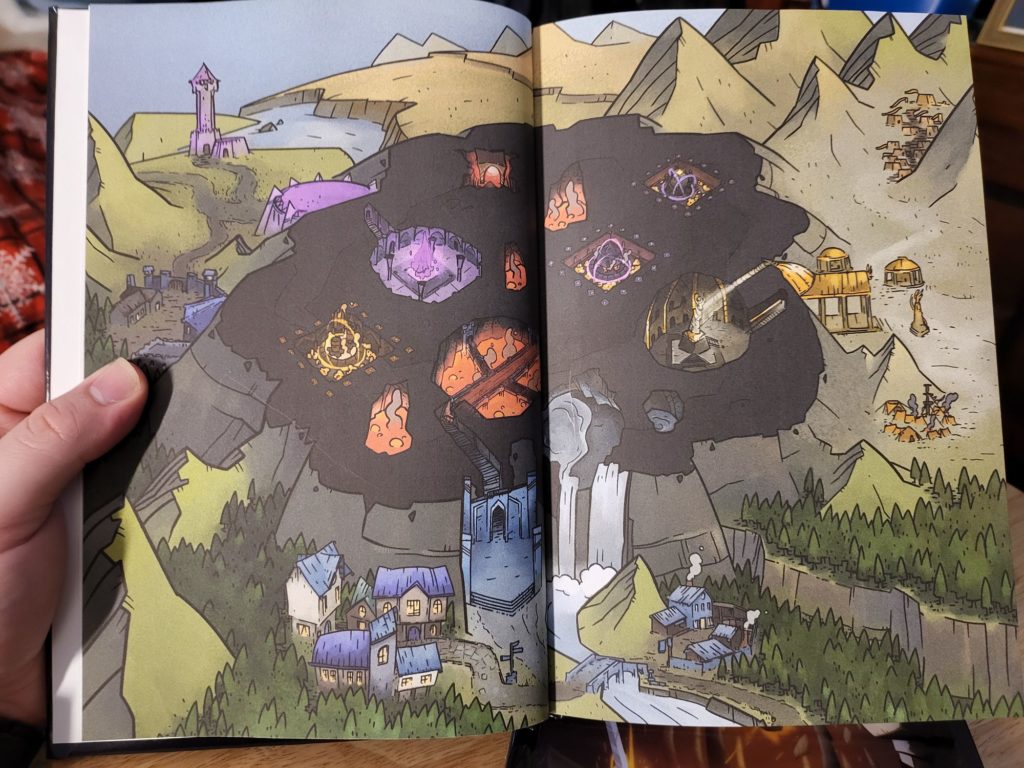 Just check out these awesome pictures of the physical book in person!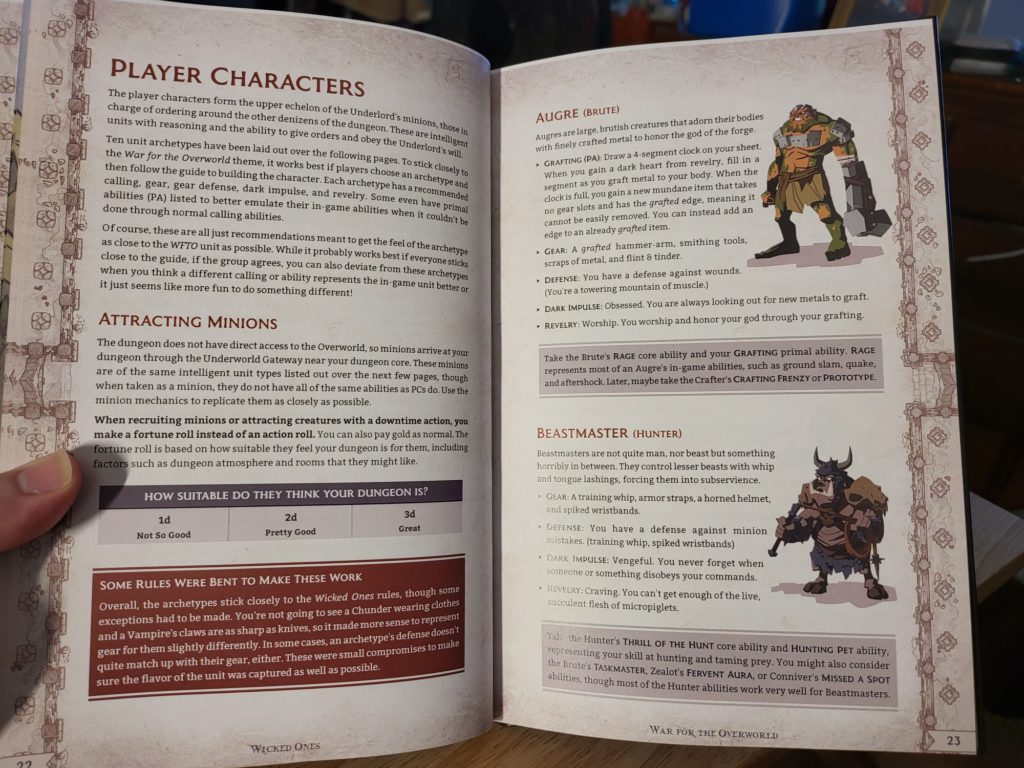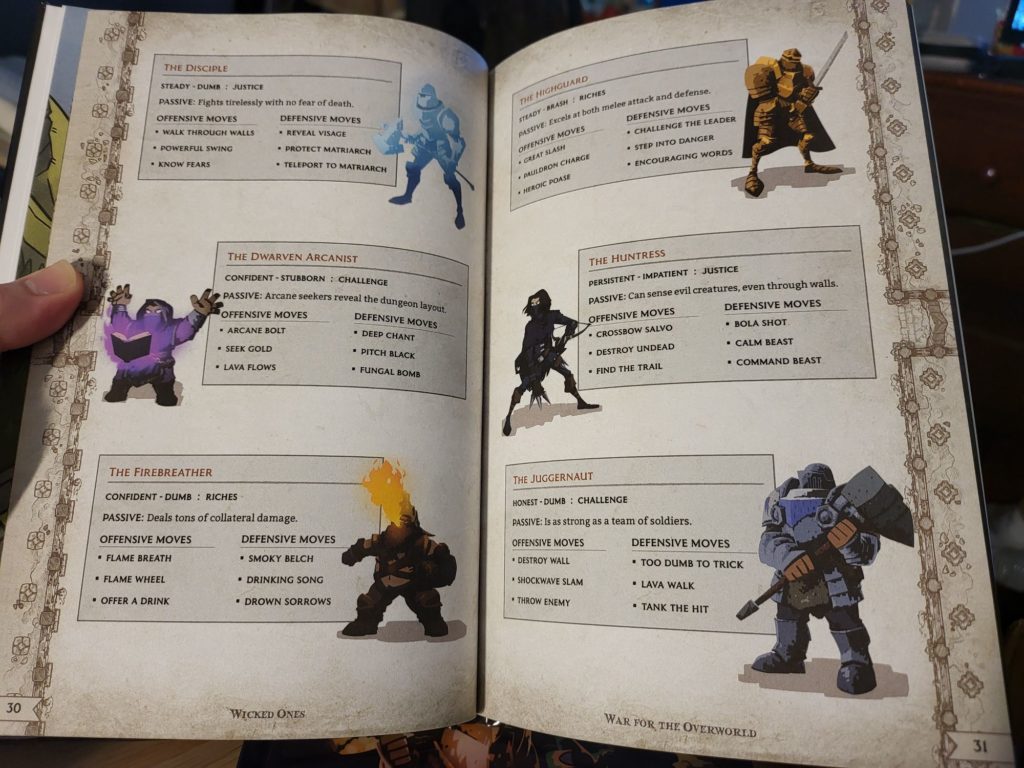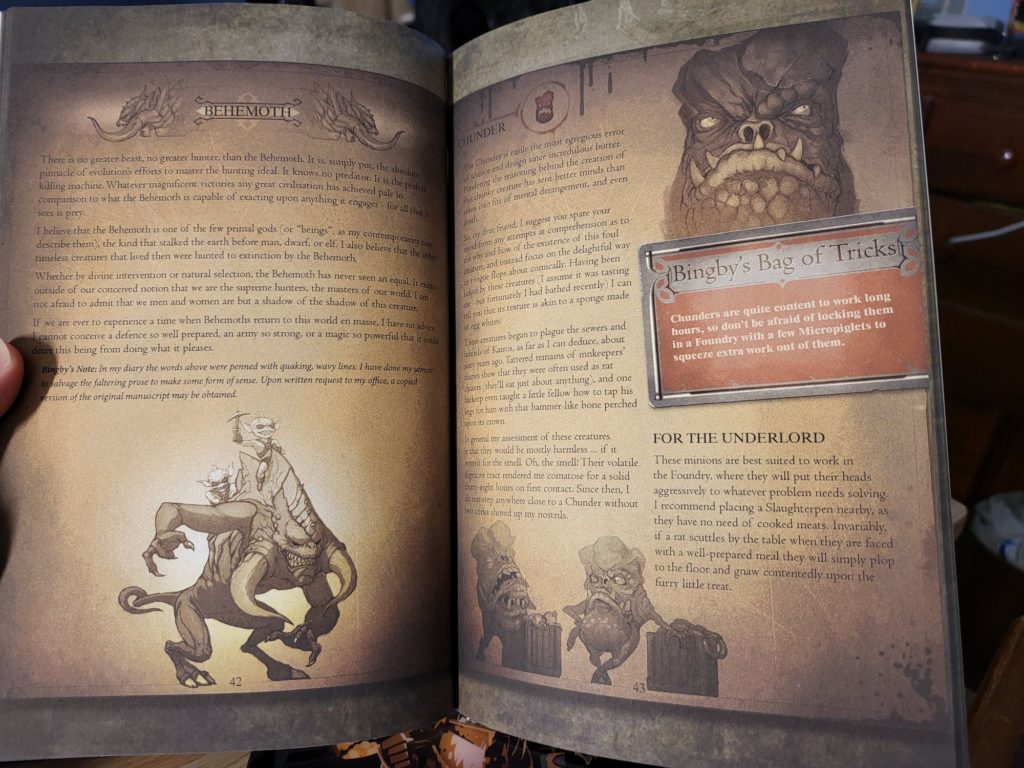 How to Get It?
You can grab either Digital or Physical editions of the War for the Overworld Campaign Guide for Wicked Ones right over on DriveThruRPG!
Pricing:
PDF Only – $10.00
Hardcover, Premium – $25.09
Hardcover, Standard – $18.81
You'll need a copy of Wicked Ones to play of which you can either purchase the excellent Deluxe Edition or download and play the Free Edition. We've played the game ourselves quite liberally and have been having a blast just with the core rules!
If you're looking to grab the Deluxe Edition we've been informed by our friends at Bandit Camp that the game is currently (at time of posting) DTRPG's Deal of the Day, knocking a huge $12 off the price of the Deluxe Edition (from $20 to $8!). As the name suggests this deal is only for today.
What is Wicked Ones?
Put simply, Wicked Ones is awesome but for a more objective description we'll turn to the folks at Bandit Camp to summarise!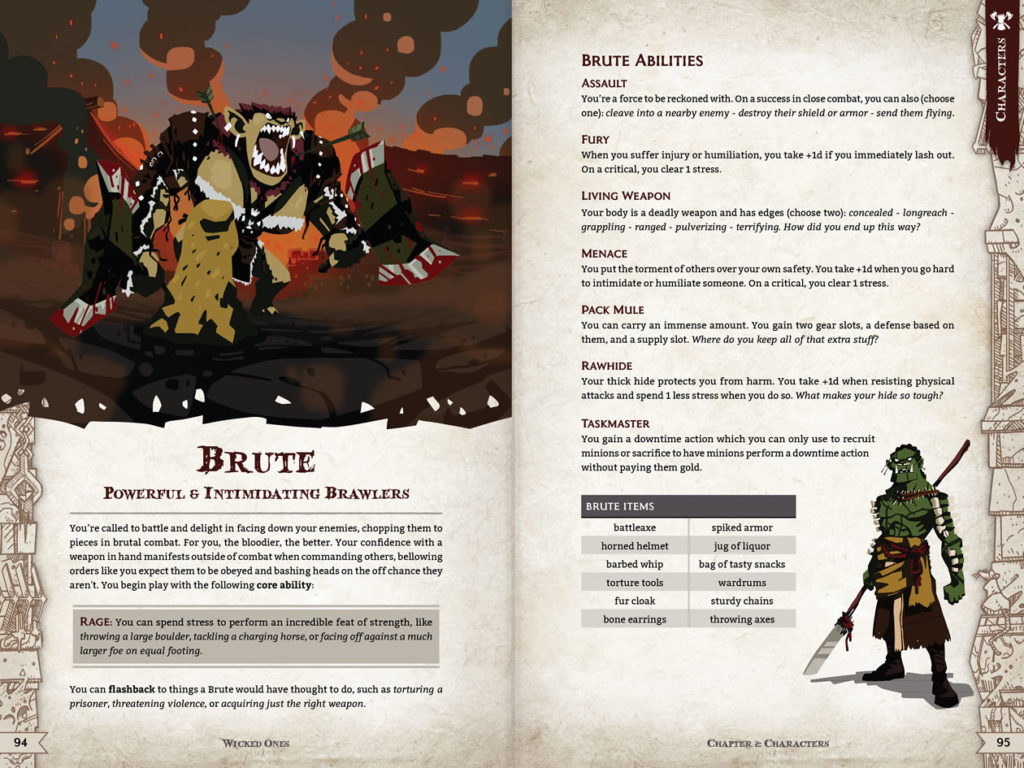 WICKED ONES is a Forged in the Dark tabletop RPG about a group of fantasy monsters building a dungeon, launching raids on the surface to gather a hoard, and pursuing your nefarious master plan. Along the way, there's pillaging, rituals, concoctions, contraptions, discoveries deep in the ground, dungeon rooms, traps, creatures, minions, and so much more! You build your dungeon over time throughout the campaign and no two dungeons will ever be alike.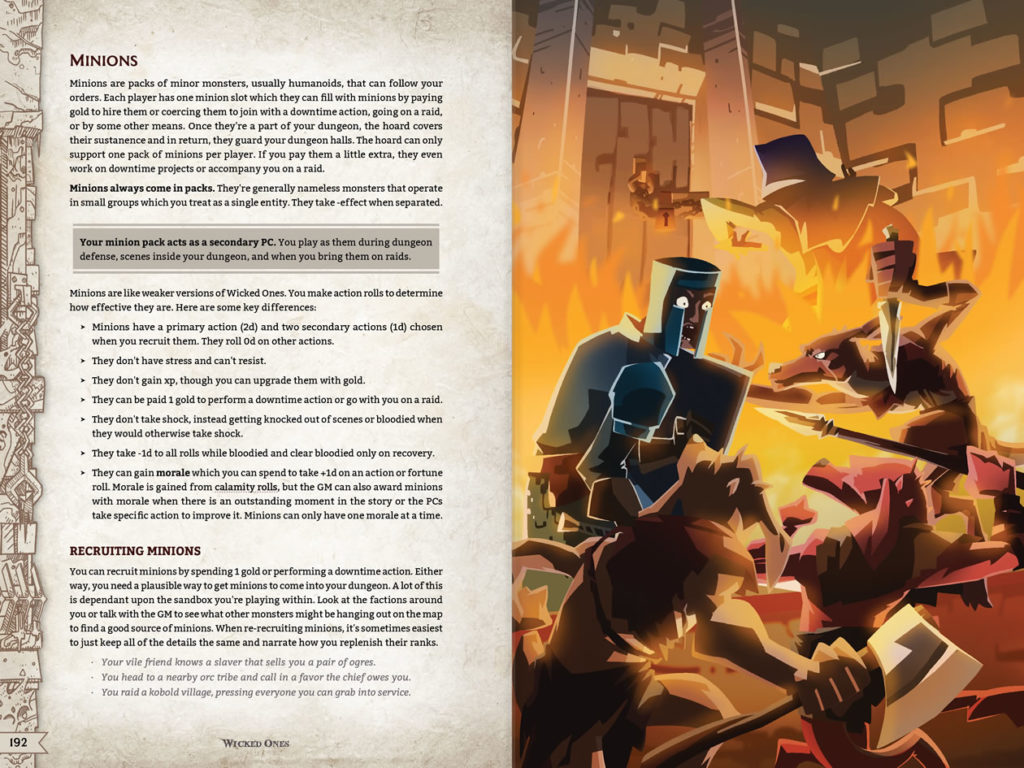 You bask in choosing the greater of two evils as your group strives to accomplish its master plan and terrorize the region around your dungeon. However, your vile deeds lure increasingly greedy and powerful adventurers into your dungeon. Can you stave off the inevitable onslaught of heroism that your notoriety brings?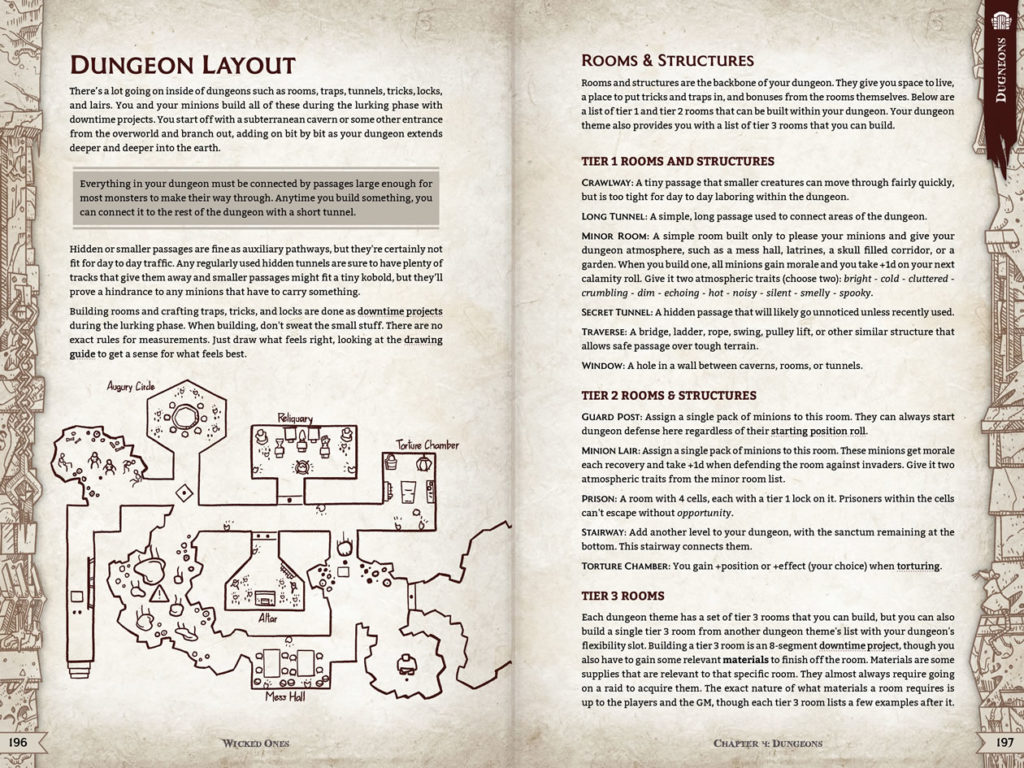 If you'd like to find out more then be sure to drop into the Bandit Camp Discord!
And remember you can try the game entirely for Free with the Free Edition!
Lastly in the interests of supporting the wonderful talent at Bandit Camp we'd like to make you aware of their next endeavour Relic, which is currently in the pre-Kickstarter phase.
That concludes our final update on this unique partnership. We hope that we can count on your support of the new product for Child's Play and we hope that you enjoy playing Wicked Ones and especially the WFTO Supplement!
Finally all that remains is for us to wish you all a great remainder of 2021 while we look forward to pulling back the curtain on Project: Aftercare in 2022!
Until next time Underlords,
– Brightrock Games Team
Click here to discuss this update on our forums
Click here to chat about this update on our Discord
Never miss an update! Sign up to our newsletter!