The Bombard
Hey folks,
Arrows. Plates. Jagged rocks. Small, gnashing mammals. For as long as thinking creatures have existed, they've been addled by a dark urge to throw things at one another. Built to satisfy that need, the Ballista is a tried-and-tested shiv launcher that can skewer a skarg from the far end of a field … but for all its ruthless efficiency, it always bothered us that the ballista wasn't quite flashy enough.
So to hell with all those outdated, creaky contraptions. Make way for:
Defence Spotlight: The Bombard
For years, Augres slaved and toiled to craft a weapon that harnessed the elemental power of "bang". Wood was too brittle, cheese was too soft, marzipan was revolting in every aspect. But after an endless Rocky sequence of trial and error, they stumbled upon the perfect solution: make a heavy, metal cylinder with a big hole in it.

The Bombard is a defensive emplacement that blasts 32-lb balls of lead at any critter stupid enough to stand still in a strange hallway. This bigger, meaner version of the ballista is only available to the forces of Evil – the Empire's craftsmen are too dense to use a mold – and it will turn all but the strongest foes into a rain of foamy giblets.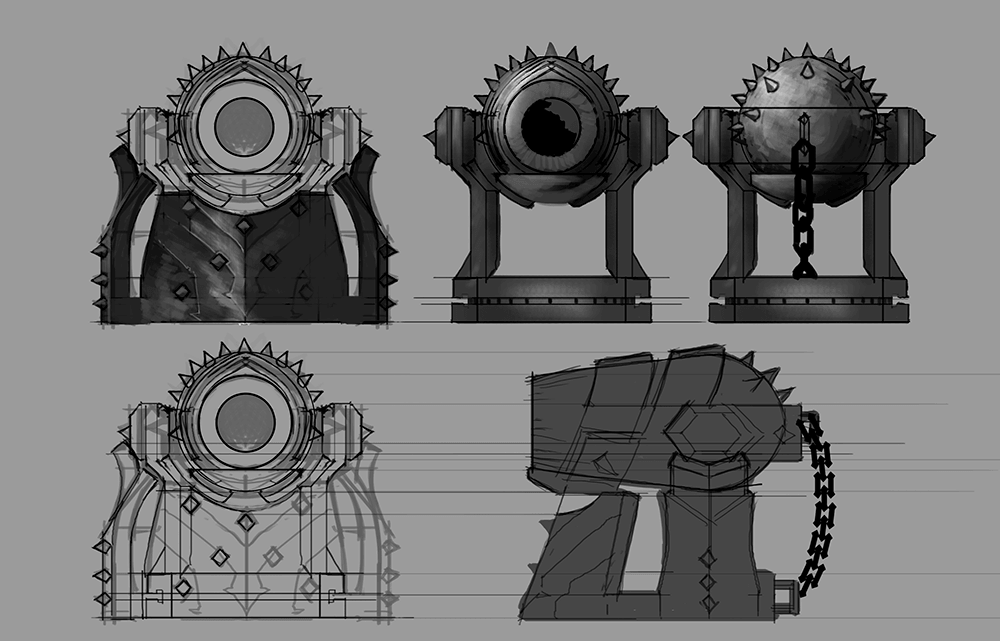 For more stressful engagements, the Bombard has an "Overdrive" mode that can be toggled by clicking the cannon in question. Once activated, Overdriven Bombards will fire significantly faster, but they'll blow their own hinges in the process, taking damage for every shot fired.
Minor Patch
Some of you may have noticed a small WFTO patch on Steam today – this was simply us enabling the .NET 4.5.1 installer to prepare for the upcoming multiplayer patch. No other changes were made.
As a reminder: If you're wanting to take part in the testing for our next big update, head on over to this thread for details.
Be mindful of the live-saving lack of entropy in your universe over the next week and cross your fingers that the eventual heat-death of the universe doesn't mean an end to the Underlord within you all.
We'll be back in seven days.
Until next time Underlord,
– WFTO Team