Hey folks,
We've got some housekeeping news this week as we begin to shift from our crowdfunding campaign to a more traditional store format and the release of the Bedrock Beta. We're extremely excited to begin this shift and hope that you'll bear with us while we get all of this out of the way. Next week we'll have our (un)usual, twisted treats for you.
Bedrock Beta
We'll cut right to the chase: The Bedrock Beta has been pushed back to April. Over the past few weeks we've been carefully weighing our options when it comes to releasing on our proposed date or pushing it back a few weeks in order give you a better "first impression" of the game. The good news is that you'll have a few extra toys to play with when it does go live.
As we progress toward the Beta we'll start to have more regular live-streams that are focused on specific topics directly related to the Bedrock Beta in addition to the usual Q&A that has been a hit so far.
Kickstarter Survey — Final Warning
Only for users who have backed directly through Kickstarter.com – If you have not yet filled out the Kickstarter questionnaire please check your email for a message from Kickstarter with the subject line: "Response Needed! — Get your reward for backing War for the Overworld by Subterranean Games" If you do not see that email please contact [email protected] and we'll get you all sorted out.
If you have not filled out the survey before the end of Friday (March 1st) we can not guarantee on-time delivery of anything but your Steam key.
Naming Your Unit
Plenty of you have been asking about putting your name in the creature pool. We plan to send out a survey once all of the WFTO units have been revealed. In the survey you will choose which unit you want to potentially spawn with your name (or moniker)!
Post-Kickstarter Campaign Ending Soon
In Mid-March we will be ending our Post-Kickstarter crowdfunding campaign. What does this mean? Well…
The currently available reward tiers will no longer be available
The crowdfunding counter on the side of the page will be removed (as we begin to sell on multiple platforms (such as Steam), we cannot accurately track and easily display this information because of this)
We will be launching a new store which will allow you to pre-purchase the game, and later on get wonderful WFTO merchandise!
The main reason we are doing this is to simplify everything on our end to allow us to move forward with development in order to release the Beta and begin production of the Kickstarter rewards
And, since all of that was fairly droll — here's a sneak peak of something coming soon: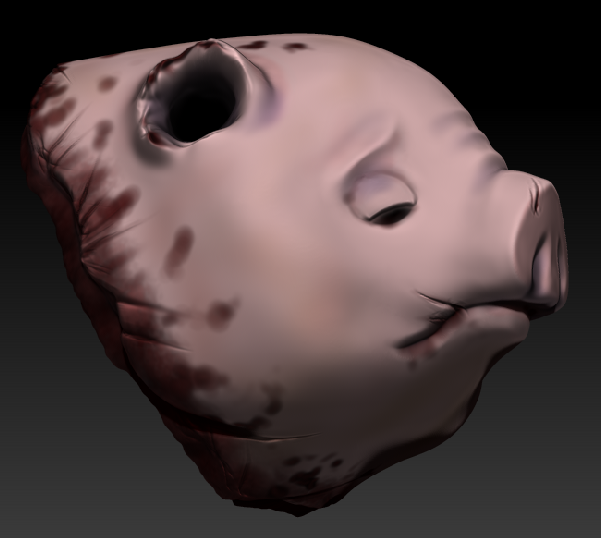 Until next time Underlord,
– WFTO Team