The Vampire
Hey folks,
Today we're happy to unveil our worst-kept secret. We've teased the Vampire in every one of our livestreams and within a handful of Wednesday updates and countless times across our forums. Get off your rump and start shoveling coal into the engine of the proverbial hype train – it's about to leave the station.
Unit Spotlight: The Vampire
Upon Kairos, since time untold, a race of bloodthirsty creatures have preyed upon the minds and bodies of those who prefer the supposéd safety of day. In tales only ever told in whisper it is said that these ferocious creatures were born of the first humans who walked the world, yet instead of joining the communities of early man they instead took to the night and evolved to become the ultimate predator of both beast and man. As they aged their forms became more twisted and corrupt – as if a greater evil dwelled within and came closer to realizing its true form with each drop of blood it consumed.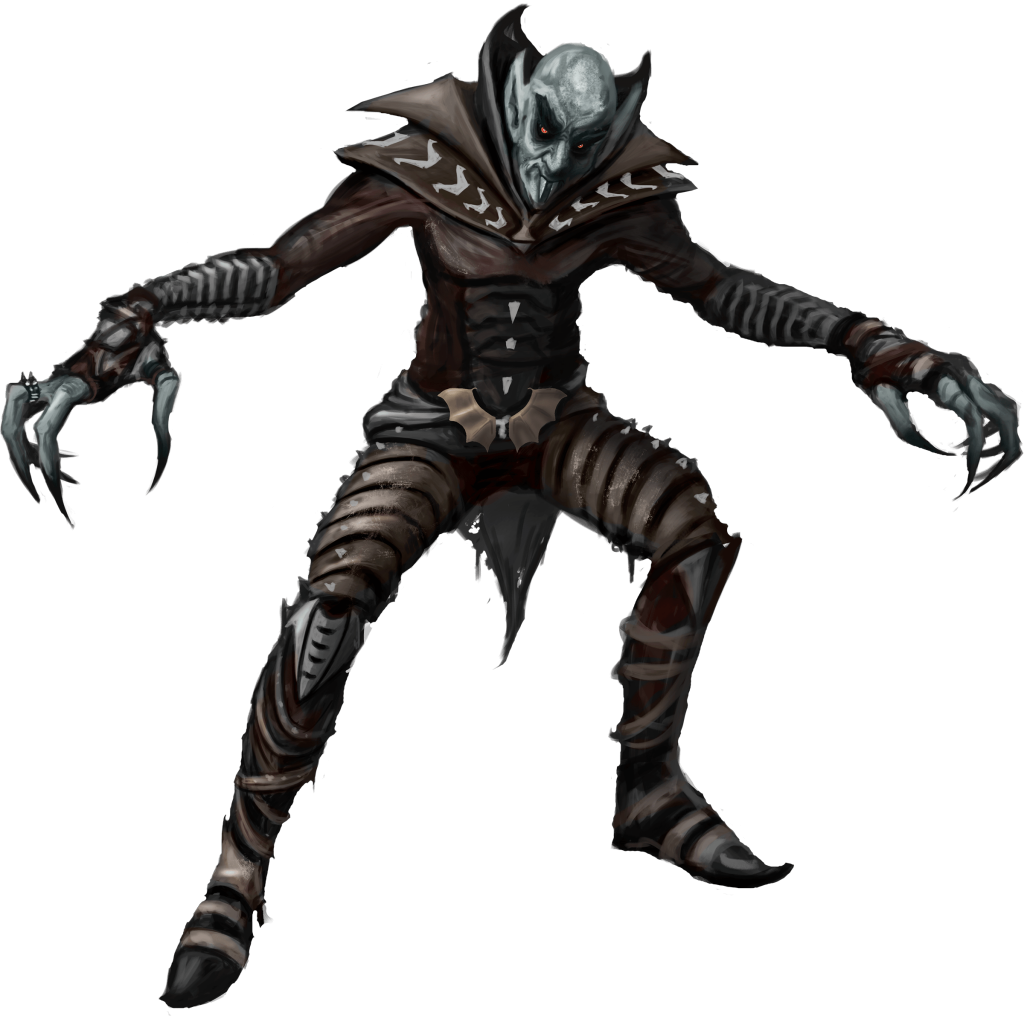 Yet there are those upon the realm of Kairos that have dedicated their lives, sometimes more than once, in order to vanquish the sadistic blight inflicted by these creatures – they roam in small bands to remove the last of this ancient race that plagues their world.
The Vampire, with its sanguine temperament, can be baited to join your cause only by sacrificing several of your own minions. As blood spills across the flagstones of your Sanctuary and the whispered name of the First echoes throughout the chamber a black mist will coalesce into the ultimate predator who returns to feast upon your scarlet offering.
Abilities:
Immortal (Passive): If the Vampire dies it will instantly respawn at it's Lair. If it has no Lair or is executed by a Huntress, [Redacted], or another Vampire it will die permanently (like other units, Vampires still fall unconscious before death, allowing them to be captured and imprisoned).
Vampirism (Passive): The Vampire heals itself for a third of all damage dealt. In addition, the Vampire does not need to eat or sleep.
Feed* (Active): The Vampire feeds off an enemy unit, instantly killing it and granting the Vampire a significant amount of health and happiness.
Deadly Strike (Active): The Vampire deals heavy true damage to a single enemy unit.
Reap (Active, Special): The Vampire deals true damage to enemy units in a cone.
*Feed can only be used on units that are knocked out, in Jail, or in the Torture Chamber. If the Vampire is unable to feed for several minutes it will rapidly lose health and happiness, if this is left unchecked for too long it will rebel and use this ability on allied minions until sated.
Sanitarium.FM Charity Stream This Sunday (July 6th @ 8:00PM BST)
We're happy to announce that we'll be joining Sanitarium.FM's 7th birthday livestream this weekend. We're going to talk about the game, chat with the staff – all for charity! Check out the event details here.
That's it for this week folks, in seven days perhaps we'll rise up again and tease something new.
Until next time Underlord,
– WFTO Team