Performance Enhancing Bugs
Hey folks,
We spent the past week drudging through old code in order to address a variety of performance hogs, pigs, and sows. Head on down to see what we've got in store for you on this wondrous Wednesday.
Patch Release: 0.4.1 "Performance Enhancing Bugs"
Click here to view the patch notes
This patch hosts a variety of bug fixes and quality of life additions to the game, we've also made a few performance enhancements which should give a small boost to the framerate. More work on performance will, naturally, come in future updates.
Oh, and you can now decorate your dungeon with petrified gold units.
One Year Early Access Anniversary Livestream This Friday! (May 16th @ 10PM UTC)
(6PM Eastern, 11PM UK, Midnight Europe)
As of Friday, May 16, we will have been on Steam Early Access for a year! To celebrate, we're going to be hosting a special anniversary stream this Friday over on our Twitch channel. We'll show off some upcoming features, do our usual Q&A, and design a multiplayer map live on stream! We might even have a visit from our lord and master Underlord Sammy.
We'd also like to wish a belated happy birthday to John 'Robofish' Barker, one of our tier 12 backers. Partly because we're nice, but mostly because we want to show you the cake his family made for him: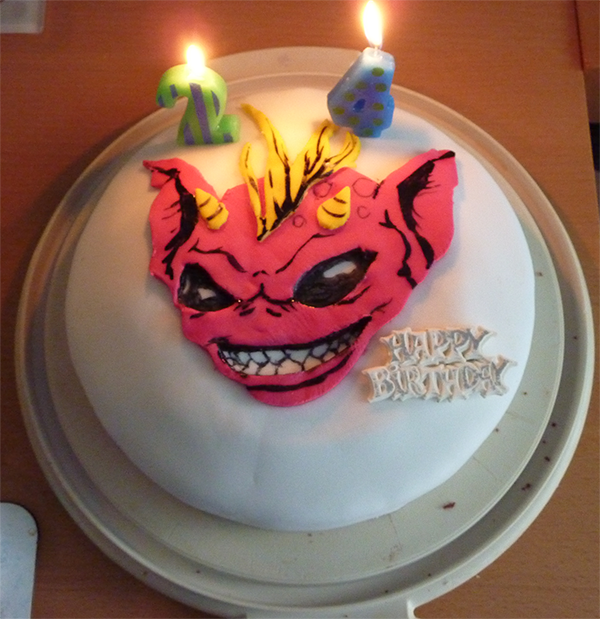 That's it for this week folks, we'll be back in seven days with another dose of the fix that we all call WFTO Wednesday.
Until next time Underlord,
– WFTO Team