We Can Rebuild Him
Hey folks,
Thanks for the feedback and bug reports you've already submitted for our Uberlord patch – there's plenty more yet to come!
Today we will detail some permanent changes to to the Preview Branch, preview a unit redesign, and discuss the upcoming 0.4.1 update.
Unit Redesign: Augre
When we initially set about designing the Augre we anticipated having his armour and armaments upgrade over time as he leveled up – however we've since scrapped the marketplace and, as such, had to redesign the unit without the in-game progression that was initially planned.
Since this redesign of systems left our in-game Augre fairly bland we decided to send the entire clan to the Workshop with the task of re-outfitting themselves for war.
After a few weeks of incessant hammering and dozens of requests for scrap metal they re-appeared from behind closed doors and stomped into our dungeon, well-prepared to take on anything that might threaten them or the Underlord they serve.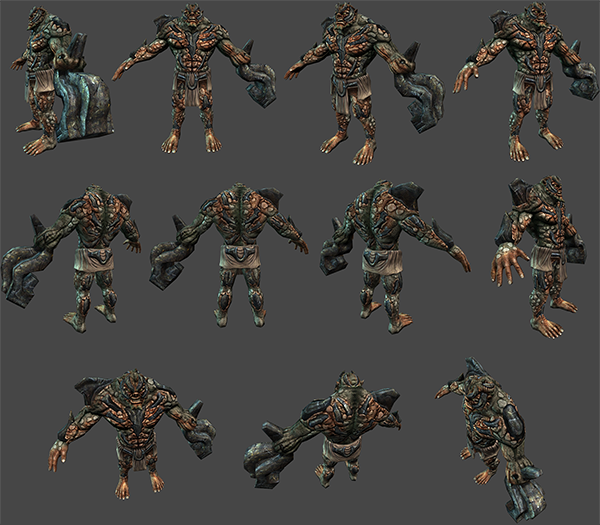 Patch Testing: Bedrock Beta v0.4.1 "Performance Enhancing Bugs"
After the extremely positive reception we had to the preview builds for v0.4.0, we've decided that we're going to be using the patch testing branch to test builds before they go live on a permanent basis.
And on that note, we've just pushed v0.4.1 to the patch testing branch. Check out this post for more details and instructions on accessing the patch testing branch.
This update mostly hosts a series of bug fixes but it also includes Cultists' research on the Veins of Evil – they've added the much-asked for tooltips for most of the Aspects currently available in the game.
Oh and before you go, you should totally check out The Universim's Kickstarer page. We think you'll like it.
That'll be it for this week, we'll see you in another seven days with your regularly scheduled WFTO Wednesday.
Until next time Underlord,
– WFTO Team