The Beastmaster
Hey folks,
We hope you bought your S.S. Ticket, because today we'll venture into the Arena its formidable leader – the Beastmaster. Step right, up, up, up, up and start2 prepare yourselves – the show is a-b-out to start.
Unit Spotlight: Beastmaster
Like a conductor the Beastmaster raises his hands to bring a contrived silence down upon the dank gloom of his concert hall. Before him, instruments nestled within their orchestral pit quiver in anticipation. The still air breaks with the thunderous crack of the Beastmaster's whip while below, a dozen beasts charge towards a bound Inquisitor. Around the pit bloodthirsty cheers erupt to shake the stones of the Arena as the spectacle unfolds. Frothing beasts lash, tear and pull at the figure whose muffled cries are drowned out by the masterfully orchestrated slaughter. When the sanguine piece is finally over and the cheers have subsided the Beastmaster takes a short bow and leaves his stage.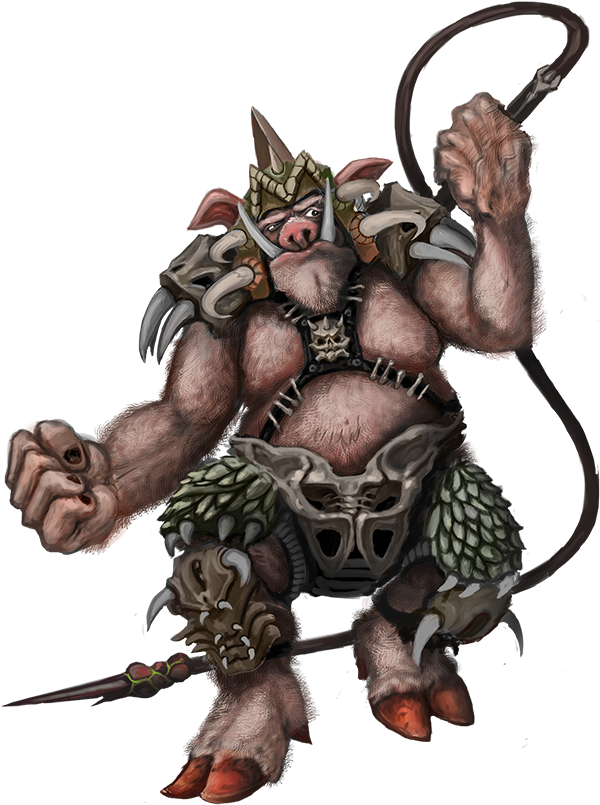 The Beastmaster is one of the few daring enough to seek out the beasts of the Underworld. Upon catching a new creature to add to his savage menagerie he will spend long hours with it in the Arena, training it to respond to every twist, turn and crack of his Bafu-pronged whip.
In battle his razor-clawed army will charge forward, fearing the lash that stings their back far more than any enemy that lies ahead of them. The few who manage to survive the onslaught will wear upon their skin the inscribed notes of the Beastmaster's latest symphony.
Abilities:
One with the Beast (Passive): The Beastmaster is highly resistant to all damage from Beasts.

Gotta Catch 'Em All (Passive): The Beastmaster gains bonus stats for every unique Beast nearby.

Remedy (Active): The Beastmaster heals target friendly beast unit.

Primal Instinct (Active): The Beastmaster whips a friendly beast unit, enhancing the damage and movement speed of him and the beast for a short period of time.

Beastwhisperer (Active, Special): The Beastmaster revives target friendly beast unit.
That's it for this week, we'll see you in another seven days with the most boring WFTO Wednesday you will ever read.
Until next time Underlord,
– WFTO Team