Hey folks,
This week we've got some news for Kickstarter backers, a preview of the Slaughterpen, a transcript of our livestream, future livestream schedules, and some audio tidbits for you.
10,000 Backers!
While markédly less than 100,000, 1,000,000 or 10,000,000 — 10,000 is a HUGE number for us. Thank you all for being a part of this community, and for continually working to invite budding new Underlords to join the fray, we're sure they appreciate it as much as we do. Here's to the next 10,000!
The Slaughterpen
Within the penned walls of the Slaughterpen your minions will cultivate tasty treats to keep themselves fed. Within these wooden enclosures lies a tasty treat, in fact, many treats can be made from the juicy, succulent, and delicious Micropiglets that forage the pen for food to fill their fat bellies.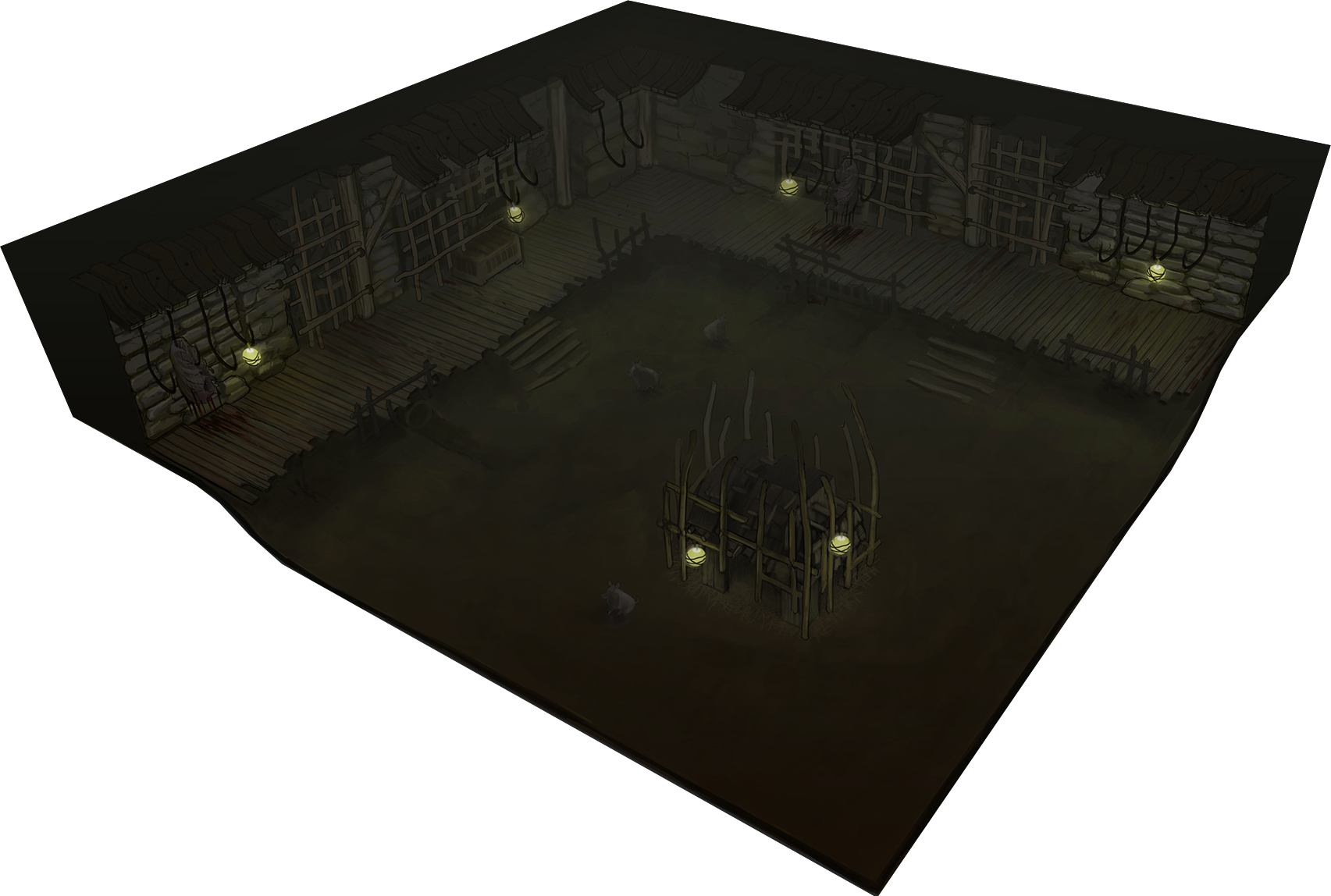 A wise Underlord will create Slaughterpens large enough to feed their hungry minions, the smell of sweet, crisped bacon is sure to lift your creatures spirits and make them fight all the more furiously — knowing that a pork feast awaits them upon their return to your dungeon.
Kickstarter Surveys
Kickstarter surveys will be going out tonight, so keep an eye on your email! We'll be asking you all for the following information:
Physical/Mailing Address
A yes or no question regarding add-ons (yes means you pledged for add-ons, no means you didn't).
We'll be in touch at a later date to give you your exclusive backer-only forum access as we are still testing the system to make sure it's bug free before we open the floodgates.
Augre Audio
After the Juggernaut came in and smashed your eardrums, we thought it would only be fair to give the Underlord-equivalent unit a chance to sunder what's left of your hearing with his mighty hammer-fist. Enjoy the glory of his excessive might.
Live Stream
We've got a transcript from last week's Q&A live stream here, thanks to the wonderful Noontide. Since we brought up Noontide — he is the most recent addition to the Underworld Council, joining Eek and AvatarIII. Give him a hand for being awesome, we're sure you've seen his helpful posts across the forums.
Our next live stream event will occur on the evening of February 20, make sure to save the date and mark your calendars!
Until next time Underlord,
-WFTO Team