The Alchemy Lab
Hey folks,
Today we're introducing an alcoholic's paradise: a room that turns liquid indulgence into sheer, magical power. Your Crackpots have spent their entire lives finicking around with reagents and incantations, but now they have a patron for their alchemical obsessions…
Room Spotlight: Alchemy Lab
Metal grinds against stone, viscous potions overflow their cauldrons, and manic little gremlinoids stir ancient recipes into salves of power and destruction; this is the Alchemy Lab — the place where magicks are trapped into bottles to augment your chaotic arsenal.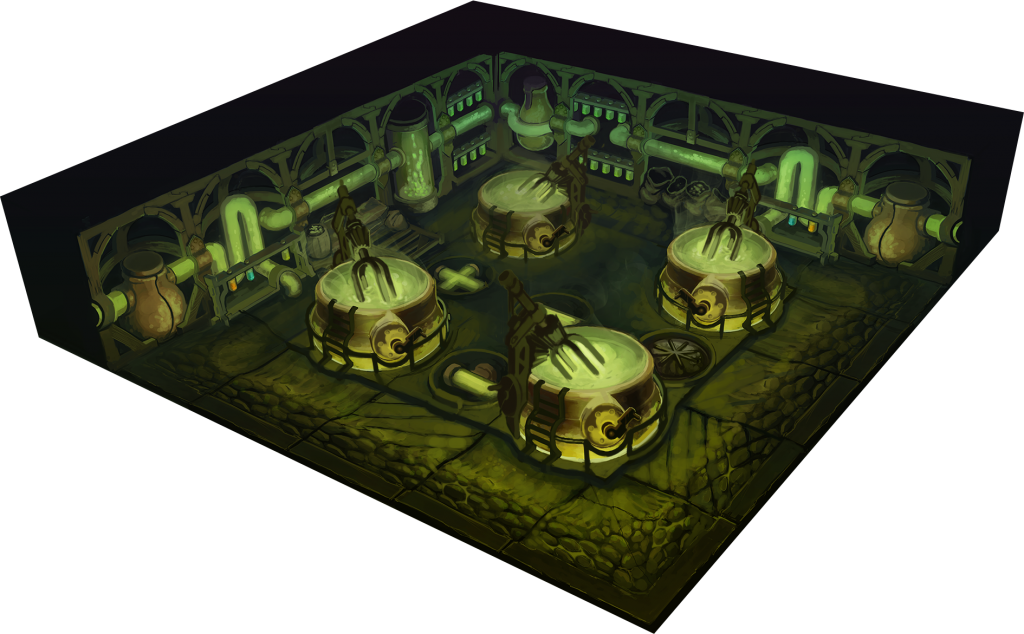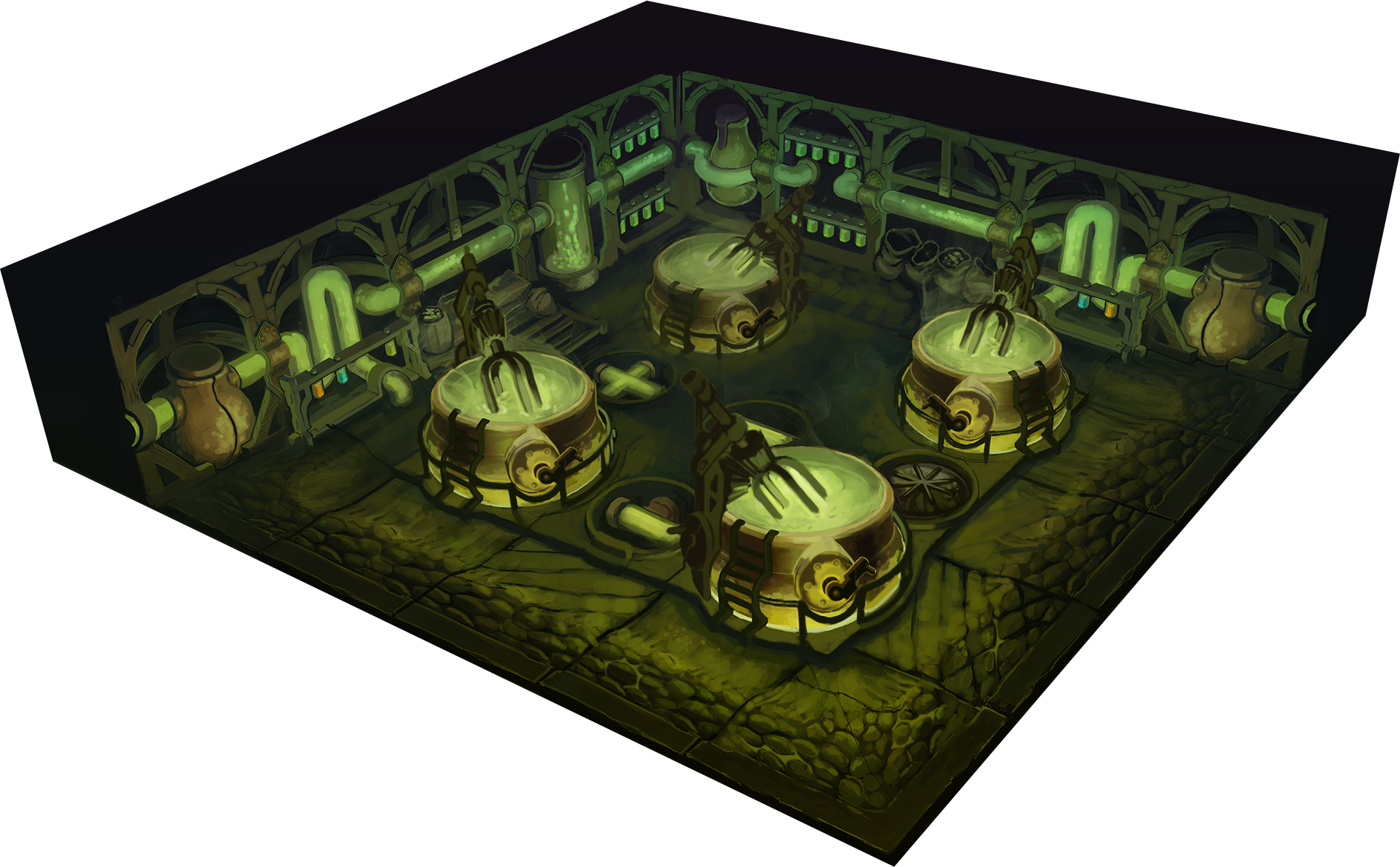 For generations of wasteful misery, Crackpots have spelunked the mysteries of alchemy and blown themselves up the process, but who cares? The secrets they've unlocked are now yours to command, and the full potential of Alchemy can now be slot into your genius strategies.
That's it for this week folks. We've got some exciting and interesting things in the coming weeks, including an overview of our revamped UI.
Until next time Underlord,
– WFTO Team