WFTO Wednesday #4
Hey folks,
In a rare turn of events today we're just going to talk about development. You might have just shouted "WHAT?" incredulously at your monitor (the less even-keeled of you may have simply thrown whatever you were holding at a wall, window, or monitor). Since your coworkers, cats, or nightmarish mind-phantasms are probably a bit off-put by that we suggest you reassure them that everything is just fine before continuing.
Cultist & Juggernaut Audio
The very talented and sublimely beautiful Dan & Dante took to their sound dungeons and proceeded to eviscerate, flense, and otherwise brutally mistreat various animate and inanimate things in order to fulfil their oft-polyphloisboian needs in order to create some particularly nasty sounds for the Cultist and the cyclopean warrior of the Empire, the Juggernaut.
The Foundry — Now in 3D!
We threw Andrey ("Andrew" if we let the Brits have their way with his name) into a dark room with a bunch of scrap metal and wood last week and told him he had to build the Foundry before we'd let him out. Although he has returned to us fairly malnourished and is now prone to fits of screaming and/or crying he did manage to build it for us. He's also missing two fingers but, try as we might, it's impossible to remember whether or not he was missing digits before his incarceration…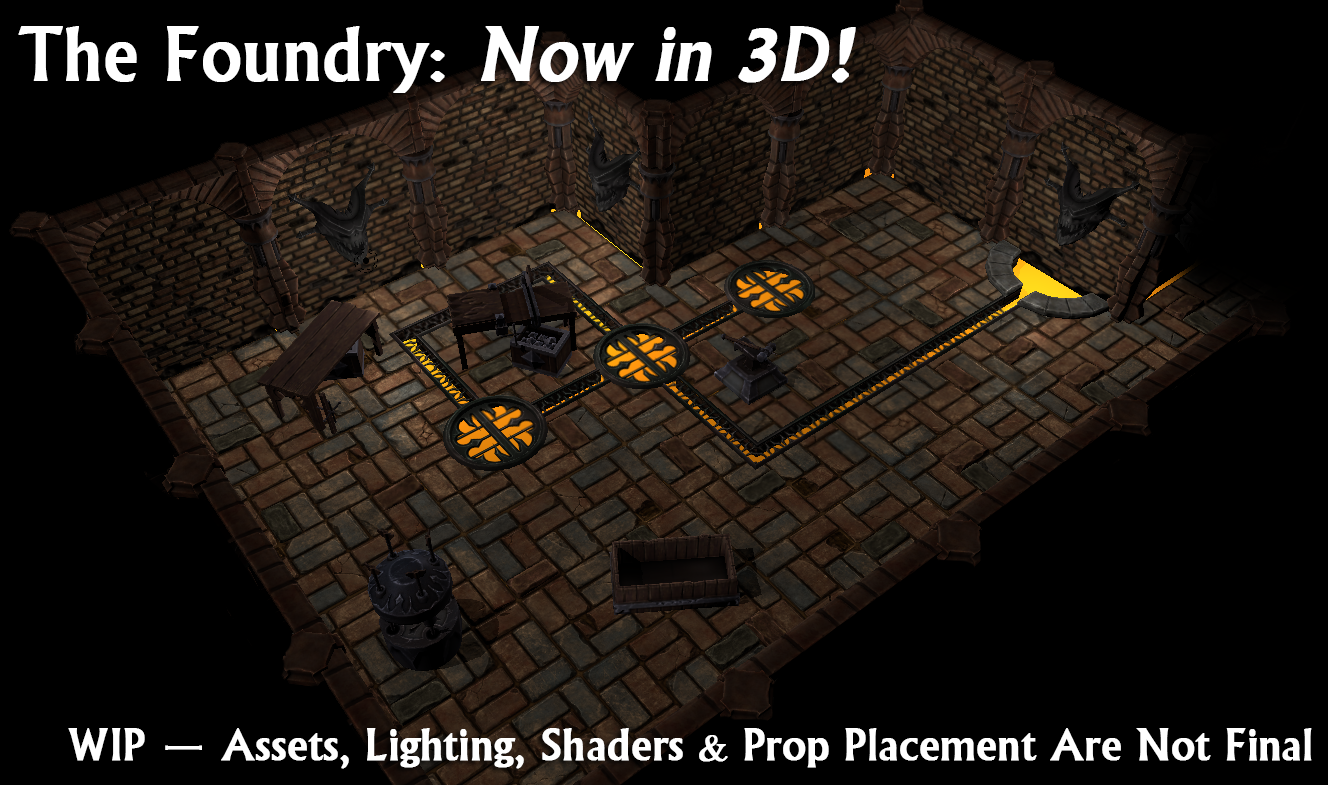 Greenlight: Uncovered
Valve has begun to share some of the stats behind the mysterious Greenlight process, if you love charts and graphs then this is for you. It was great to see how incredibly positive the response for WFTO is compared to other "top 50" games — you really are the best backers in the Underworld.

Next Week: Exciting Things!
Next WFTO Wednesday we'll have a rather expansive news post that may (or may not) include all kinds of delightful news. We'll be following it with a livestream event —  so save the date or call in sick!
Until next time Underlord,
-WFTO Team