WFTO Wednesday #3

Hey folks,
We're steaming ahead with development and hard at work preparing the beta for march! We've got a few community related announcements today, along with the reveal of a staple room that every Underlord should be familiar with.
Forum Changes
You may notice that we've made some changes to the forums which will make it much easier for you to find the correct board to post in and help us address support issues more quickly. The three major changes are:
A new Help & Support forum has been added
General Discussion and WFTO General Discussion have been merged into a single forum
The backer-only forums have been moved into their own private section in preparation for Kickstarter backers being given access
We'll continue to add answers to common support problems in our new Help & Support board over the course of the next few months. We are constantly working to improve our forums based on your feedback, let us know how you like the changes or if you find any bugs in the system!
The Underworld Council
In our continued efforts to provide you all with constant updates and information about War for the Overworld we have established The Underworld Council to help us achieve this.
We asked AvatarIII and Eek if they would be interested in the position based on their outstanding support and knowledge of WFTO up to this point and throughout our Kickstarter campaign.
What does the Underworld Council do?
They have a direct line of communication to us, so they'll be in charge of getting answers for oft-answered questions, providing support or direction to users who are new to the forums / don't know where to look for answers, and generally be awesome in their near-complete knowledge of development. We suggest taking their word as Gospel. They will also have some moderation powers and the ability to move threads that may have been posted in the wrong section.
Can I join the Underworld Council?
Maybe! We are not taking direct applications, but if you are interested in the position then the best thing to do is to assist other members with constant support, direction, guidance, and answers — and of course being active participants in development will certainly help you achieve all of that. As we grow we plan on increasing the size of the council and build the best community of gamers in the Underworld!
The Future of WFTO Wednesday
Based on the feedback we received in last week's poll, we will be focusing more on detailing the units, rooms, and core mechanics in future editions of WFTO Wednesday. To start you off, we've got the details on a room that should be found in every dungeon…
The Lair
When your minions first enter your dungeon one of their first courses of action will be to make themselves a place to rest, an evil Lair, if you will. After going about their business — perhaps a hard day of hacking, slashing, spellcasting or biting — your minions will find themselves tuckered out and ready to enjoy a few nightmares in their Lair.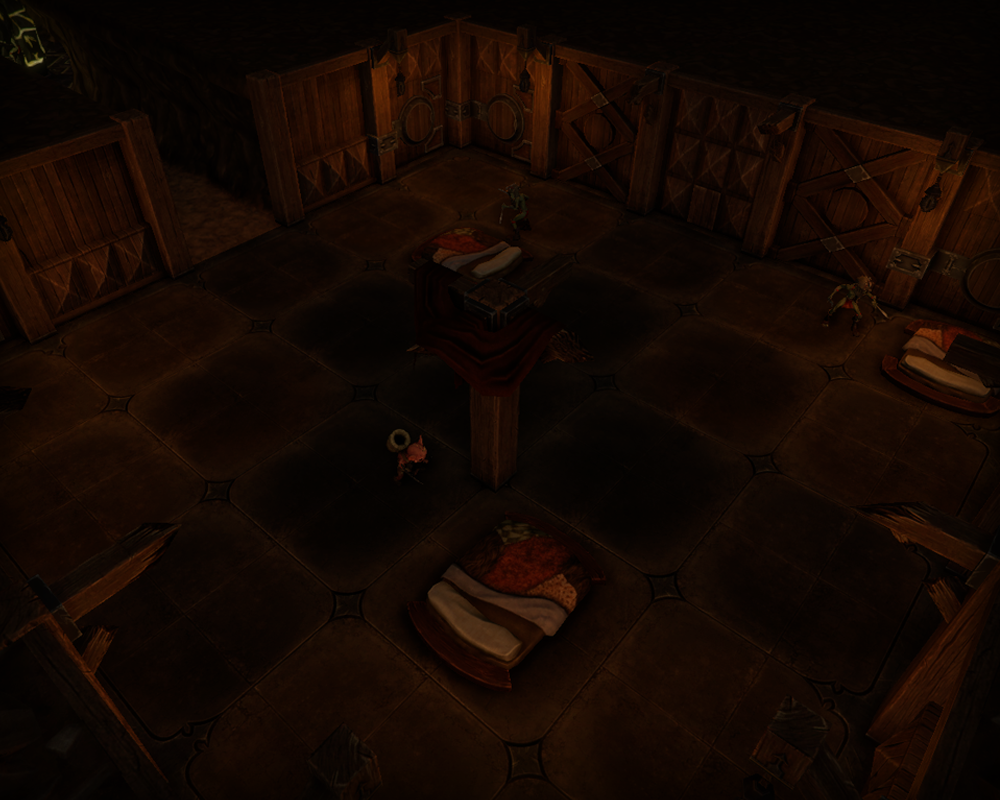 Here, all of your intelligent minions will claim a tile as their own where they will rest to regain health, happiness, and generally revitalise themselves for another day of evil-doing, allowing them to wake up refreshed and ready for work or war.
Until next time Underlord,
-WFTO Team
Click here to discuss this update on our forums