Information is Power
Hey folks,
Its been a quiet week over at Subterranean HQ, we've taken the opportunity to let a few of us spread our wings and have some short breaks to see the outside world.
Honestly we think it's been rather oversold… In all our forays outside, strange frozen raindrops have assaulted us from the skies. The superstitious among have claimed that such signs herald the end times, or are punishment from the divine lord Sammy for abandoning our posts.
Still that doesn't mean we've not been hard at work and continuing to improve the game for you read on for the progress this week!
Patch 1.1 Progress – Information Panel
Although we've been "blessed" by receiving the punishment of the sky gods there are those of us still slaving away on the new and returning features for patch 1.1. Progress is going well and we're still on track for the release within a months time.
Over the next few weeks you can expect a couple of teasers from us with details of the changes coming up in the patch, we'll be showing these off as and when they become available for us to do so.
First up is the information panel which is receiving a complete design review, the "Dev text" which was previously prevalent in this panel has now been replaced with friendly 'descriptive text and important information for the player.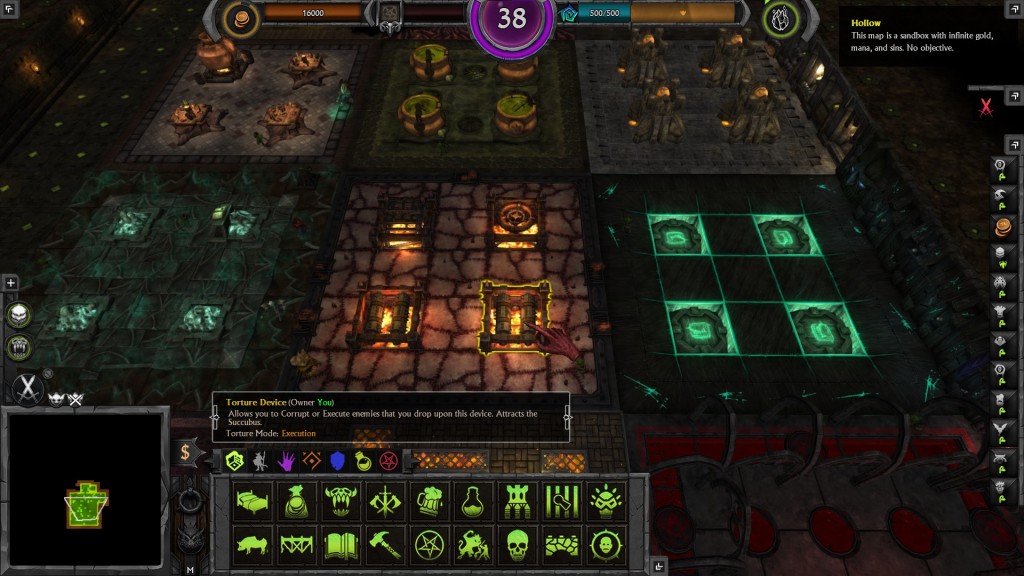 All props, units, rooms and tiles will display the information that we feel it's important that you know about that particular object. For example the purpose of each prop is now readily available, ownership is now clarified and generally the whole panel is now tidied up.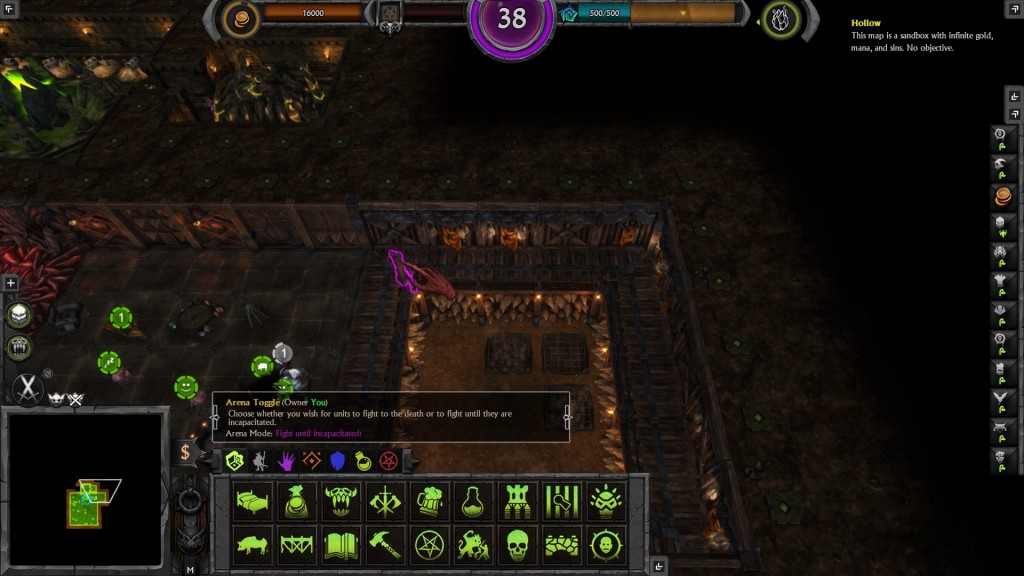 We've still got some work to do so any feedback is welcome, be sure to leave a message over on our forums!
The Future of WFTO Wednesdays
Since the completion of our Kickstarter Campaign we have been releasing a WFTO Wednesday update every week, it's always been our goal to keep you informed of where development is at as well as to tease some of the things you could expect to see in War for the Overworld.
Now that the game has released practically all of the information is already in public hands and our focus for War for the Overworld now on long term maintenance and expansion rather than the development of news units, spells or rooms. As such it's becoming increasingly difficult for us to fill in these regular news posts with brand new information that you don't already know.
We can feel the twilight days of these posts fast approaching, but before the end we want you to know our plans well in advance. Next month we will be stopping our weekly news posts, instead we'll simply be posting news as it develops and then recapping it at a set time in the month.
It's our hope that this will save not only our time but yours as well and help us avoid the times where WFTO Wednesday is naught but a few lines. Naturally we'll be remaining active on the forums and we'll be posting all news to our social media channels and steam as well. You will always be able to contact us there!
WFTO Wednesday will be running for a few more weeks and then we'll be switching over to monthly news recaps. Thank you all for sticking with us through all these years and we hope for many more to come!
Until next time Underlord,
– WFTO Team