Hands On
Hey folks,
It's been a long road since our initial kickstarter campaign and now the first full release of War for the Overworld is nearly upon us. In just under 8 days you'll all be playing version 1.0 and experiencing the full campaign in all it's glory!
Naturally, it's full Steam ahead over here as there's plenty left for us to do so we'll only be covering a few topics today. Read on Underlords!
A Handy Development
We recently finished the implementation of our new 3D Hand. This has given us the opportunity to reanimate the hand from scratch and smooth out a few of the problems, both visual and under-the-hood, that it's rather ancient 2D counterpart used to have.
When designing the new hand we've taken care to ensure that the "cursor point" is always in a fixed position and clearly indicated through the design, this should fix the long standing issues with determining the point position of the cursor.
Here's a short video demonstrating the new hand in action.
Press Review Codes and Review Embargo
We've always prided ourselves on transparency with our community so we're keen to let you in on the plans for getting the game out to press for reviews. Review codes are being sent out tomorrow to various press outlets across the world, these codes will enable reviewers to play through a nearly complete copy of the game, including the whole campaign.
From there all of the outlets will have a few days to write up their thoughts and prepare their articles for the embargo lifting on the 31st of March at 1PM GMT. Once the embargo has lifted you'll start seeing reviews flooding in, giving you all that chance to read about all about the game prior to release!
In anticipation of the launch at Midnight on April 2nd we'll be hosting a short livestream as we tick over into release day! Come join us on the eve of launch as we count down the minutes until WFTO officially releases!
As always we'll be answering your questions and be playing the game a little! Be sure to mark the time in your calendars and drop by with any questions you have on WFTO, the release and our plans for the future!
We're nearing the final stretch now Underlords, and  with just over a week to go we'll have one more WFTO Wednesday before release, perfectly timed to April 1st, it's sure to be a cracker! Until then we'll leave you with this fabulous picture of your lord and saviour, Emperor Lucius!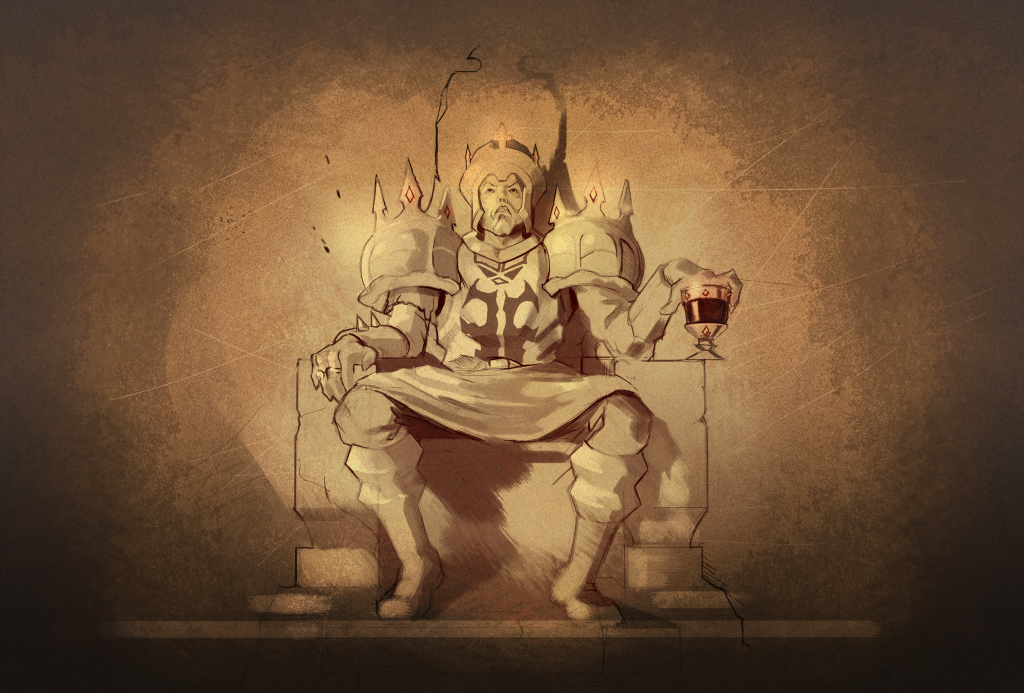 Until next time Underlord,
– WFTO Team