Uprising
Hey folks,
Our undead followers have been quietly moaning, in the soft way that only a living corpse can, that it's been ages since we covered an aspect of the game that relates to them. Today we're going to reveal a revamped Ritual that is sure to earn macabre applause from our bony patrons.
Before we start: All art, VFX, and audio shown in this post is work-in-progress… especially the stuff in the video! (There's even a bug at the moment causing the Crypt props to disappear…)
Ritual Spotlight: Uprising
While the Necromancer is a perfectly capable gentleman, they can only command a certain number of Ghouls before their dark power is tapped out. When the pyres of your Crypt burn high, cast Uprising, and the stored souls will return to mangled flesh and bone before striking out to rend the flesh from the living.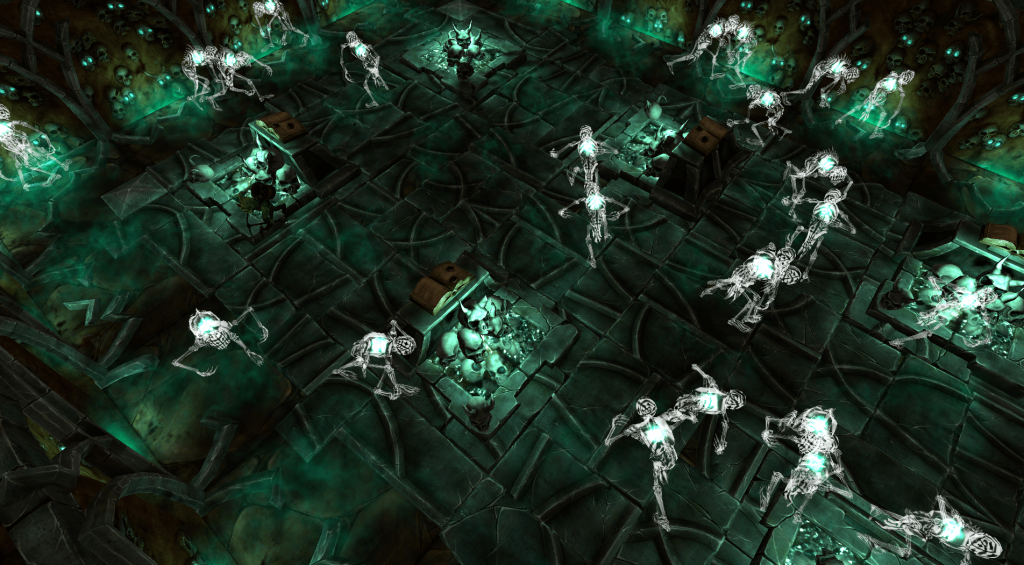 When cast, Uprising will turn all stored souls into Wraiths. These beings require no Necromancer to guide them and will slowly lose health over time, however, each attack that lands against an enemy will steal a portion of their life force away — allowing them to extend their stay within the physical realm before they are released to the Aether.
We're also going to add a prop within the Crypt that can be toggled to keep your Necromancer's from raising Ghouls in order to save all souls damned to your Crypt for the Uprising ritual.
We've made a short video to show an early version of this Ritual in action:
That's it for this week!
Until next time Underlord, 
– WFTO Team