Hey folks,
Welcome to this week's early edition of WFTO Thursday. We're glad that you chose to give the paperboy one of those nickels that was clanging against your keys in that annoying "spare change" kind of fashion in the depths of your pocket, and it's a good thing that you did because that means you get to read this week's update early*.
*When we say early we mean mostly on-time. We exorcised last week's demons from our website and should avoid a repeat of WFTO Thursday, at least in the nearish future (if it happens please blame the demons, ghosts and beasties that get themselves stuck in the works.
Kick off your shoes and throw your feet up your desk for all the world to see as you lean back into that chair you call throne while your eyes & brain take in the latest news about your favourite place as we venture into the realm of WFTO (Wednesday).
Firebreather Teaser
Oculus: Revisited
Similar to the Augre, we took the Oculus back to the drawing board because it wasn't quite right as far as we were concerned. While it certainly had eyes, it didn't have enough of them and we weren't certain that the style was an exact match with the rest of WFTO. Don't let it catch you watching… it doesn't like to be watched.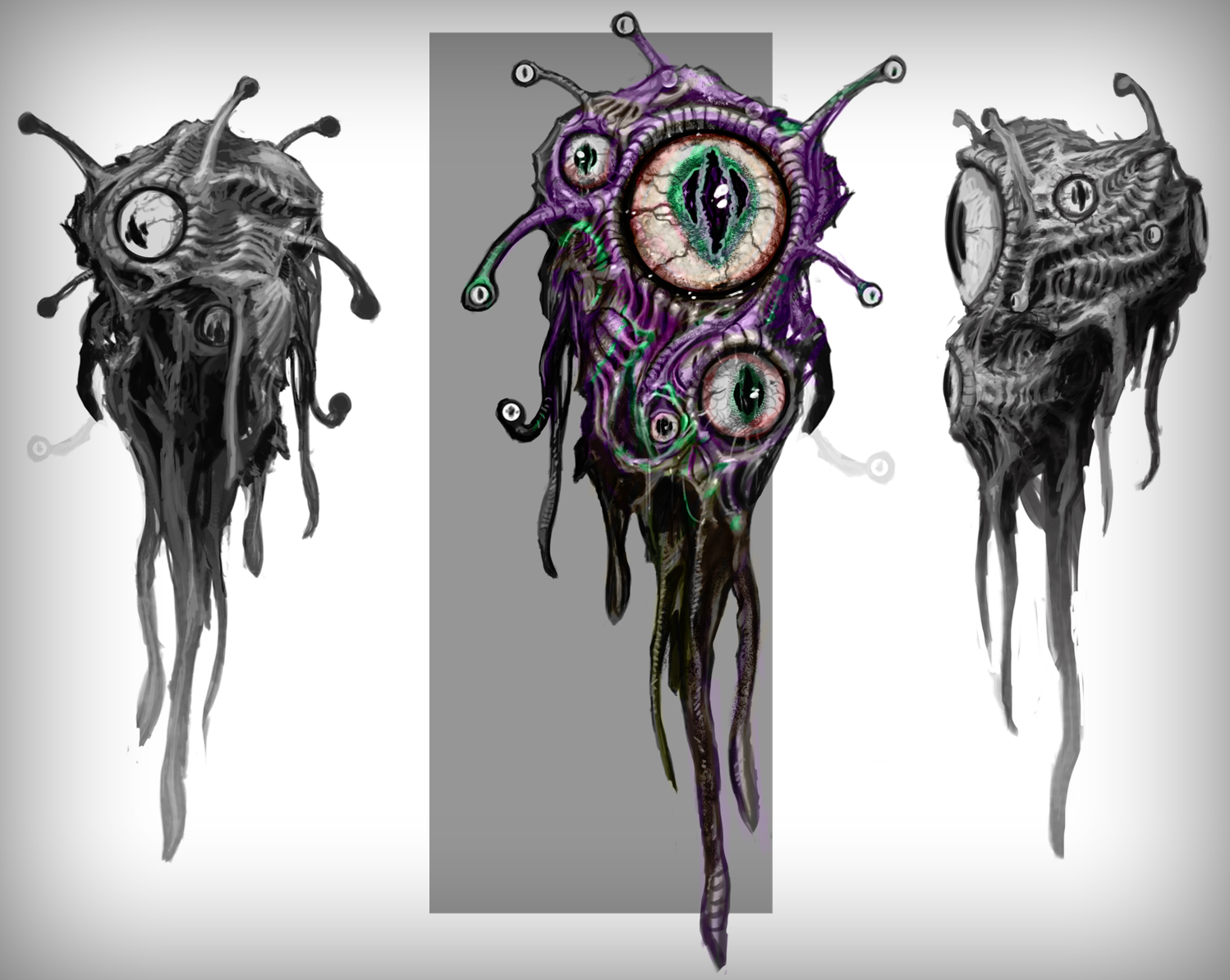 Post-Kickstarter Crowdfunding Has Ended
We've finished the crowdfunding phase of our campaign as of Monday and we will open our new store in the next month where you can pre-purchase WFTO (which will include Bedrock Beta access). Once we begin our manufacturing run of our physical goodies we will add physical merchandise to the store.
If you are still interested in upgrading your pledge: it's still possible. Simply fill out this form. We've got a few hundred people in the queue so don't be upset if it takes us a little while to confirm.
Donations Now Open!
Since many of you asked if it were possible donate additional funds towards the development of WFTO, we added a "donate" button to our website earlier this week.
Please note that this is purely for donations, the previously available reward tiers are no longer available.
We'll be having another livestream event next Tuesday, so do your work quickly and tell your significant other(s) that your [distant relative] has died so you have the morning/afternoon/evening off and can join us for another rousing, boisterous discussion of all things WFTO with Josh, James, Bobby, David & David.
Thanks for stopping by this week, we'll see you Tuesday for our livestream, if you can attend (if you can't you are a monster and we'll have no truck with monsters), and if not we'll be back next week with another wonderful edition of WFTO Wednesday.
Until next time Underlord,
– WFTO Team