Update #23: Reward Add-On Details
Hey folks,
In Part 2 of our 3-part "final stretch" series of updates we'll explain the basics of our add-on system.
Managing / Obtaining Add-Ons
For those of you who may have missed our previous update regarding add-ons — we wanted to give you a quick rundown of how to go about acquiring add-ons.
On the top right side of our Kickstarter page you can click "Manage My Pledge" (if you haven't backed yet the button will say "Back this Project") — from there you can increase your pledge by the total of the add-ons you want to add (see above table). If you choose to increase your reward tier you will need to factor in your add-ons and add them on top of your new total. Help us reach our Flex Goals by grabbing an add-on today!
Notes: 
Please do not increase your "reward" level if you only want to receive additional add-ons.
Digital-Only Tiers can not add-on physical rewards.
Once our Kickstarter campaign is over we'll send out an email detailing how to manage your add-ons.
Common Questions About Add-Ons — Answered!
Q: What size is the Blood Imp Statuette? What does it look like?
A: It's ~12cm tall (~4.5 inches)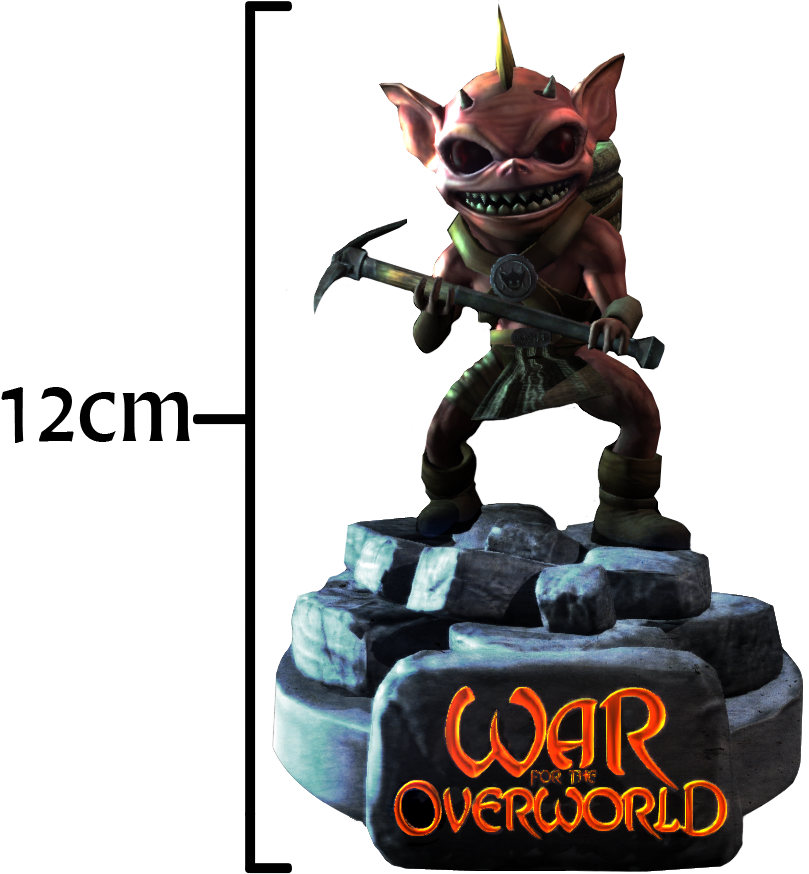 Q: What's in the Boxed Collectors Edition?
A: A beautifully packaged physical copy of the game and additional goodies that will be decided by community vote in January.
Q: What exactly is in the Box of Goodies?
A: A Boxed Collectors Edition, Blood Imp Statuette, T-Shirt of your choice, Physical copy of the Soundtrack, a very special USB loaded with digital goodies, and one additional item that will be decided by community vote in January.
We'll discuss Dungeon Themes and The Dungeoneer's Guide to the Underworld in our next update in addition to a few other topics. Our next update will be live shortly!
Until next time Underlord,
– WFTO Team