Community Spotlight
July 2019
Subscribe to the Steam Collection or Download from our forums.
You can now subscribe to all spotlights via our combined collection!
Darkest Greetings Underlord,
It is that time of month again Underlords. The dark moon waxes high in the sky, not that we can see it from down here in the depths. Fortunately, another source of light is to be found, 7 glorious maps and a whole custom campaign.
---
Community Spotlight
---
As always we'd like to remind you we're eager to include anything WFTO related in our spotlights. Anything creative such as levels made with our editor, campaigns, art, videos, sound, cosplay you name it we want to share it!
If you have something that you think might fit the bill then get in touch via Discord, Twitter or our Steam,GOG or Official Forums! You might just be chosen to receive the coveted Golden Worker skin!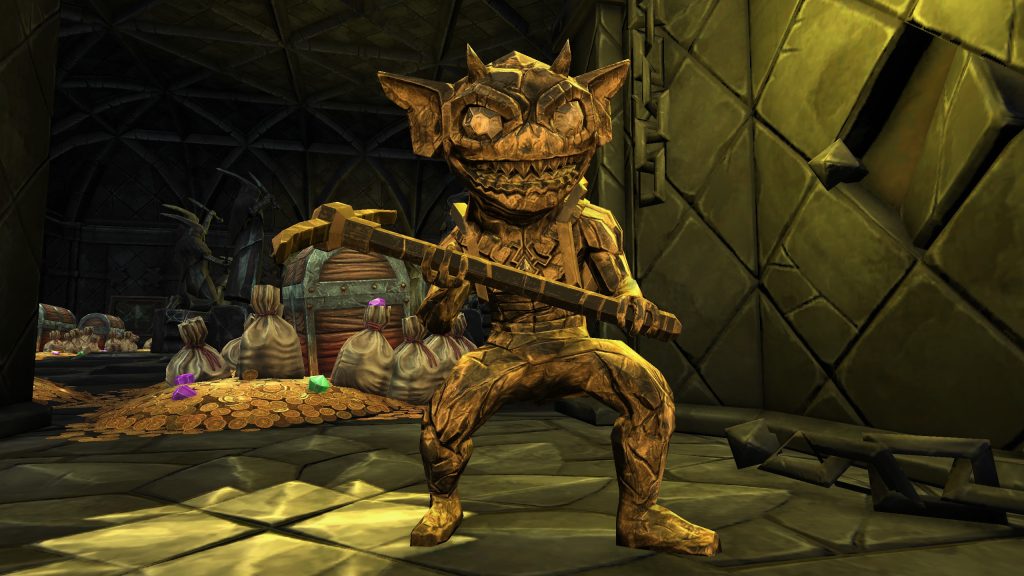 Now let us jump right in with our selection of glimmering maps from across the community this month. Remember you can download all these maps individually or as part of our Steam Collection!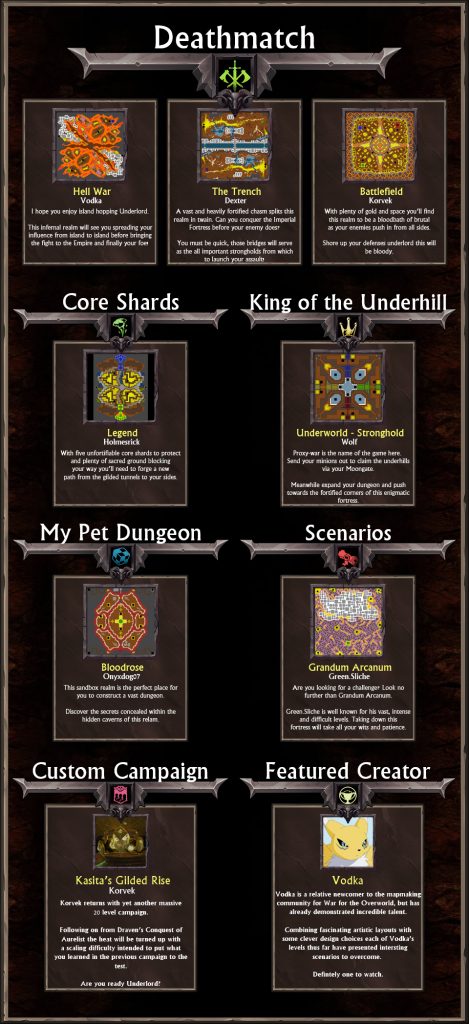 You can download all of our spotlighted content from the Steam Collection or via our website!
Deathmatch Levels
King of the Underhill
Core Shards
My Pet Dungeon
Scenario
Custom Campaign
Featured Creator
Congratulations to all the creators who have had their work featured today! We'll be delivering your Golden Worker codes (provided you've not had one already!) by the end of the week! Keep checking the private forum attached to your featured work for your code. If you have any questions please get in touch with us directly!
---
Wicked Ones Kickstarter Update – All Stretch Goals Unlocked
---
Last month we announced our collaboration with B-design.io who are developing a tabletop RPG game, Wicked Ones, essentially a mix between your traditional tabletop RPG mixed with the dungeon management concept you all know and love. You can read all about that here. 
We're pleased to share the news that the Wicked Ones kickstarter hit all of its goals with room to spare and as such all the War for the Overworld collaboration rewards will be made available.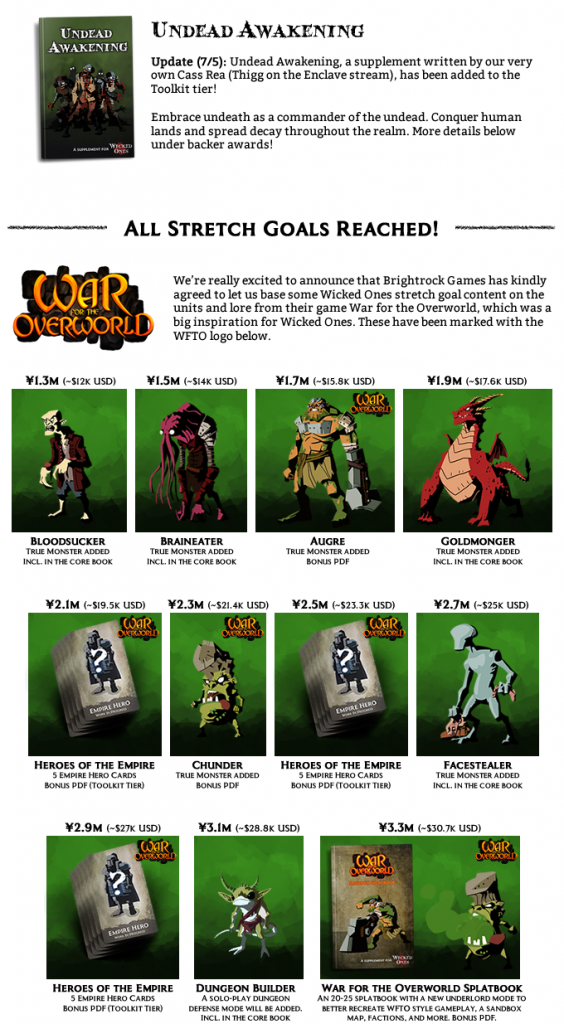 That means all of the following were successfully unlocked:
Augre "True Monster"  – Unlock the ability to play as a War for the Overworld Augre, featuring special skills and abilities based upon the smith you all know and love. Crush your foes and augment yourself with the scraps of their destroyed battle armour!
Chunder "True Monster"  – The Chunder joins the fight! This portly hammerhead will make short work of any heroic adventurer, with deadly headbutts and viciously viscous bowels.
Heroes of the Empire Cards –   What good is being a Monster if you can't wail upon a goodly adventurer or two? Each of these goals will add another set of hero cards based upon Empire units from WFTO.
War for the Overworld Splatbook  – The Big One! With this tome in your hands you'll be able to create your very own adventures in the realm of Kairos! Featuring special rules, an Underlord mode, a sandbox map, faction details and much more, this will give your group the freedom to explore Kairos like never before!
We're really excited to be working with B-design.io on this project and we'll be looking forward to sharing news with you as it continues to develop.
Until next time Underlords!
– Brightrock Games Team
Click here to discuss this update on our forums
Click here to chat about this update on our Discord
Never miss an update! Sign up to our newsletter!