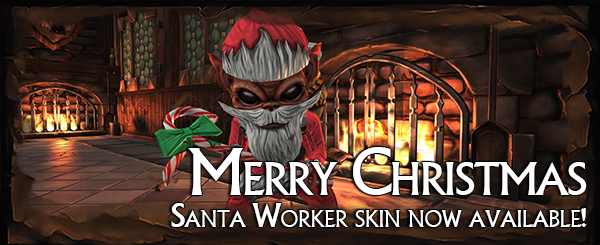 Season's greetings Underlord,
We've entered the period when snow falls and the lands freeze. The people of Kairos call it, "Christmas"; I call it "Disgustingness"! So while they wash down their overcooked turkey with tankards of sickeningly sweet ale, those of us still sober can delve into their dungeons and purloin their presents …
But your minions are snoozing off their own feast of micropiglet sandwiches and pails of noble blood – so how is an Underlord supposed to get things done? You are wide awake, restless, daydreaming of the ultimate gift: the Empire, wrapped in the skin of your foes, and tied off with a bow of their fairest, flowing locks!
Wait a goblet-clinking moment … What's that jingling emanating from the tunnel?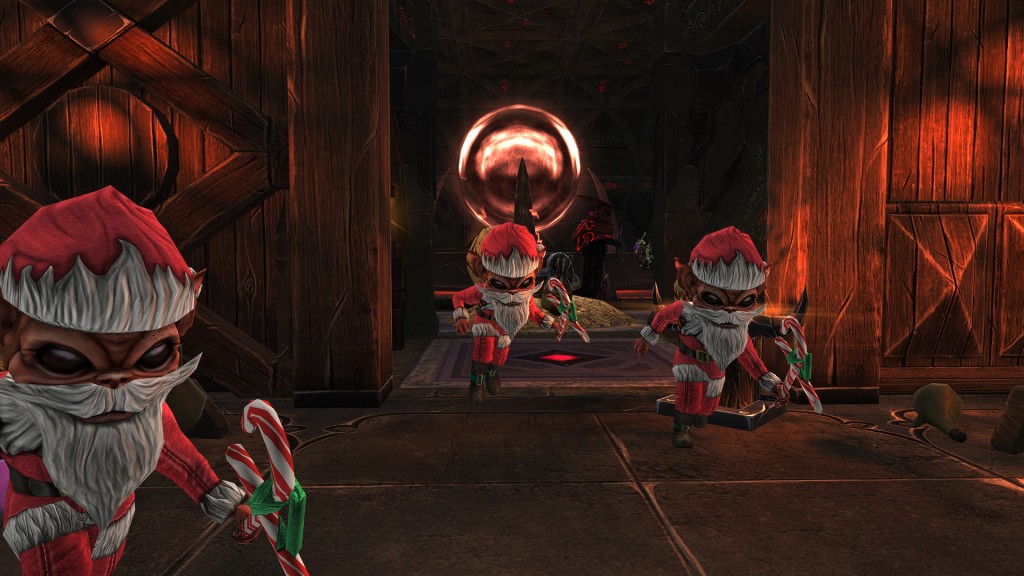 A gift has entered your dungeon! You have been a good Underlord this year, after all! This mischievous minion's name is Santa Worker. While the others drool in their slumbers, he's at the rock face, digging through the permafrost towards your ultimate victory! But what's that he's wearing? He's dressed like, well, some kind of red reaper, I suppose …
Unwrap your Santa Worker skin on Steam and receive a special Christmas discount for a limited time – then unleash his festive generosity in Skirmish, Sandbox, Scenario, and Multiplayer modes!
Priced at just £0.79 / $0.99 / 0.99€, the Santa Worker is waiting for you on the Steam store.
In addition, backers of our original Kickstarter campaign using the Steam version of the game will receive this skin for free!
Much as it pains me to say this …
Merry Christmas, Underlord …
– WFTO Team