Community Spotlight
January 2020
Subscribe to the Steam Collection or Download from our forums.
You can now subscribe to all spotlights via our combined collection!
Darkest Greetings Underlord,
We have returned once more to deliver unto you another community spotlight, packed to the brim with the most excellent maps from across the community! This week we"ve brought forth three deathmatch levels, three scenarios and a king of the underhill level. Read on Underlords!
---
Community Spotlight
---
As always we'd like to remind you we're eager to include anything WFTO related in our spotlights. Anything creative such as levels made with our editor, campaigns, art, videos, sound, cosplay you name it we want to share it!
If you have something that you think might fit the bill then get in touch via Discord, Twitter or our Steam,GOG or Official Forums! You might just be chosen to receive the coveted Golden Worker skin!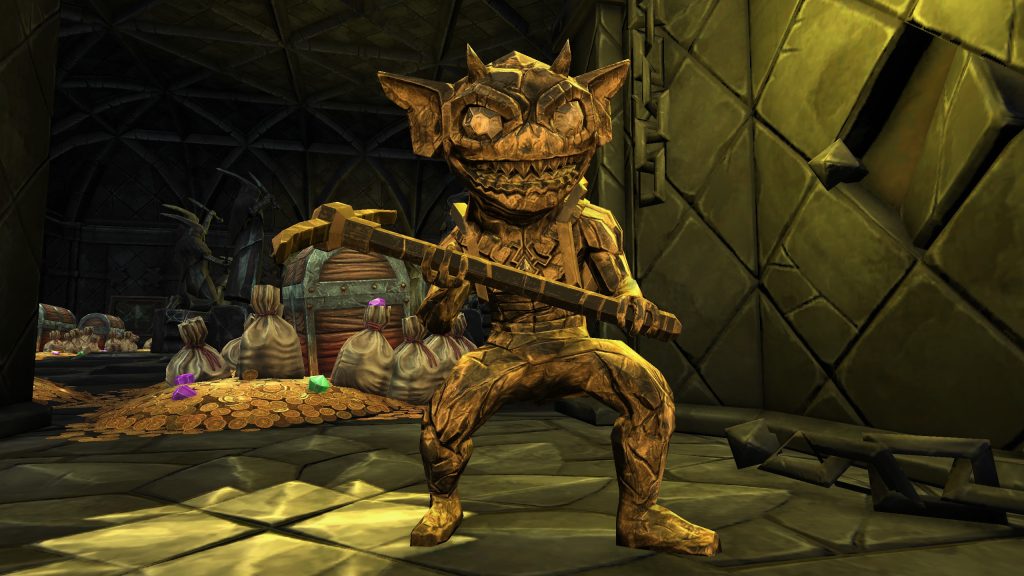 Now let us jump right in with our selection of glimmering maps from across the community this quarter! Remember you can download all these maps individually or as part of our Steam Collection!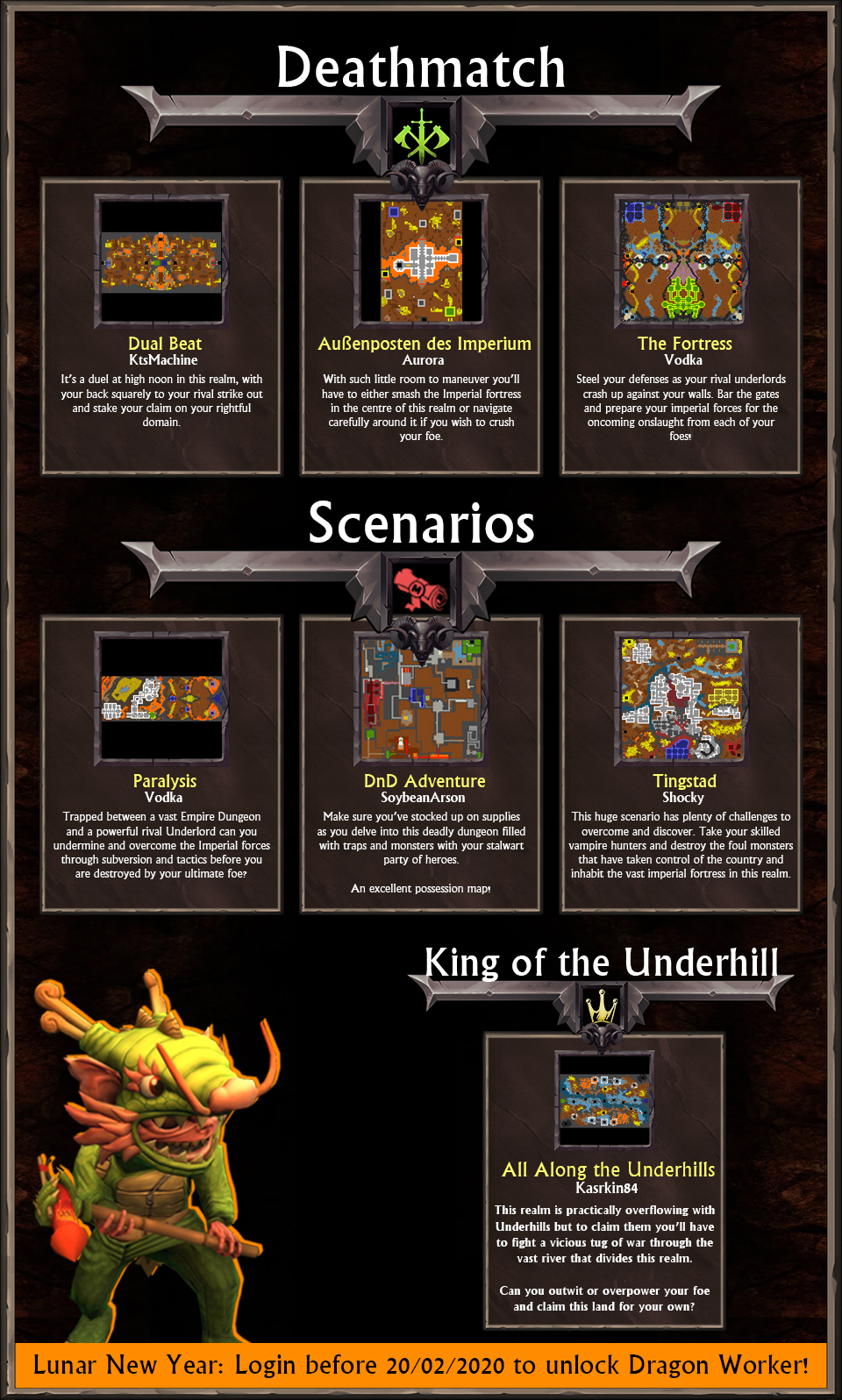 You can download all of our spotlighted content from the Steam Collection or via our website!
Deathmatch Levels
King of the Underhill
Scenario
Congratulations to all the creators who have had their work featured today! We'll be delivering your Golden Worker codes (provided you've not had one already!) next week! Keep checking the private forum attached to your featured work for your code. If you have any questions please get in touch with us directly!
---
The Dragon Worker Remains!
---
For the Lunar New Year the exclusive Dragon Worker skin has been made available once more. If you missed the sales and the announcement , fear not as you can still login until the 20th of February and get your hands on this awesome skin!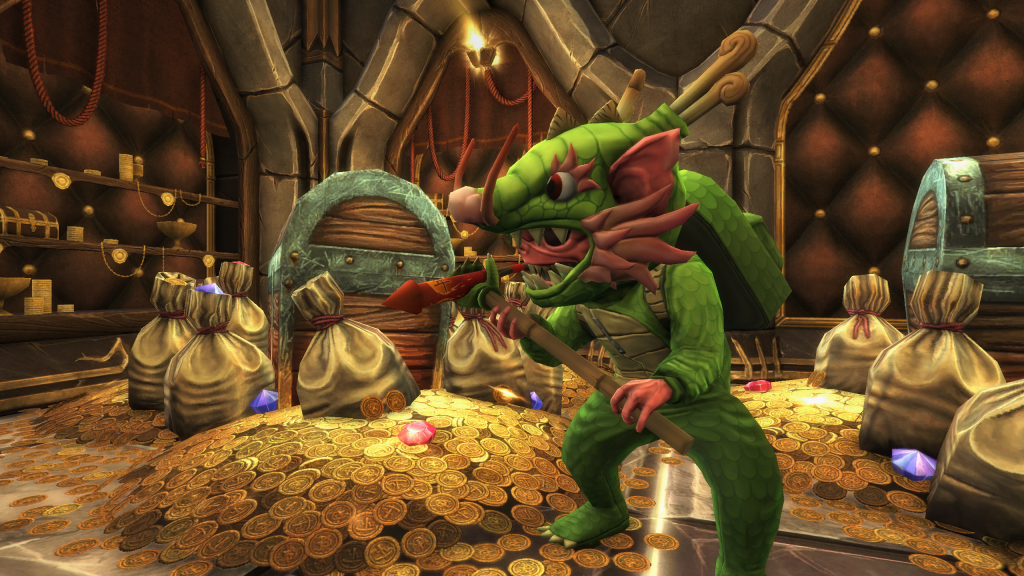 Don't miss your opportunity to grab this excellent skin as if you do he will not return until next Lunar New Year!
Until next time Underlords!
– Brightrock Games Team
Click here to discuss this update on our forums
Click here to chat about this update on our Discord
Never miss an update! Sign up to our newsletter!