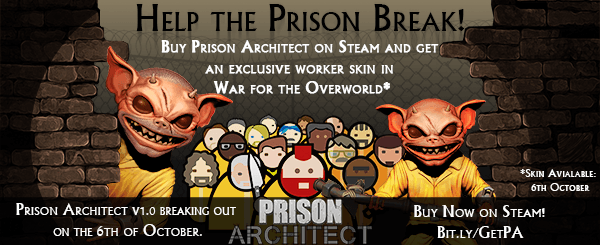 Darkest Greetings Underlords,
We have some exciting news for you today, our good friends over at Introversion Software will be opening the gates and releasing their outstanding management game Prison Architect from beta on the 6th of October.
If you've yet to discover Prison Architect (What rock have you been living under?) then here's a quick synopsis:
Prison Architect charges you with establishing, managing and maintaining a high security prison complex. You'll provide all the necessary amenities for your prisoners and staff as the convicts roll in and the guards herd them through the gates you'll be challenged to ensure a safe, productive environment for your prisoners.
During your administration you'll contend with prison riots, attempted breakouts and inmate violence. Will you build a monstrous super max-sec prison or a comfortable rehabilitation center? The choice is yours!
Exclusive Worker Skin!
To celebrate the impending release of the game we've prepared a little bonus to all our loyal Underlords who fancy themselves as prison governors,  if you own Prison Architect on Steam you'll automatically unlock the "Prison Architect" worker skin for use in skirmish & multiplayer once Prison Architect launches on October 6th.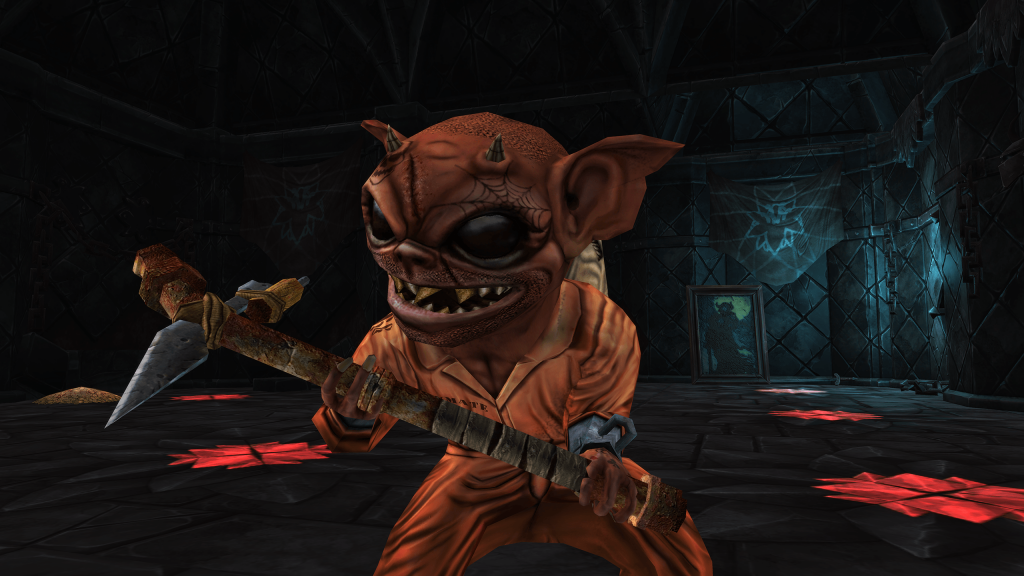 We're sure you'll agree that these delinquent imps look fantastic and armed with their makeshift pickaxes they'll be busting out of the joint in no time.
So if you love management and simulation games then be sure to support the indie community by grabbing yourself a copy of Prison Architect on Steam!
You can also keep up to date on the latest developments in the Prison by following @IVSoftware or liking their Facebook page!
Until next time Underlords,
– WFTO Team
Click here to discuss this update on our website!