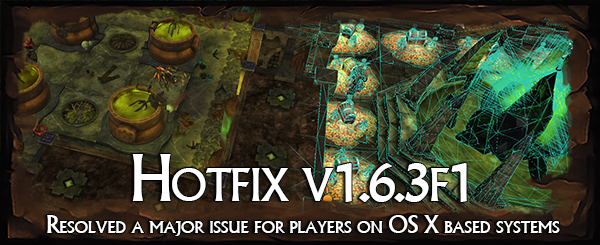 Darkest greetings Underlord,
It is somewhat unusual for us to announce a hotfix patch with the full hurrah, but today we're unleashing a fix to an issue that has plagued a specific subset of users for quite some time. At long last players on OS X based systems should no longer have issues with the pre-rendered cinematics, and may breathe a sigh of relief. It may be a small change, but we know it makes a big difference for some.
For those affected we know this has been a long time coming, so we have to thank our fans on Apple machines for their enduring patience. We apologise that it has taken so long for this issue to be resolved, and we hope that you continue to enjoy WFTO.
Patch 1.6.3F1 Release Notes
Fixed a major issue that resulted in the game crashing on all macOS computers when attempting to play any in-game pre-rendered cutscene
For the rest of you we have another minor patch on the way sometime in early October, and of course look forward to more news as we head towards Patch 2.0 and Expansion 4!
Until then here's a little sneak peek of something yet to come.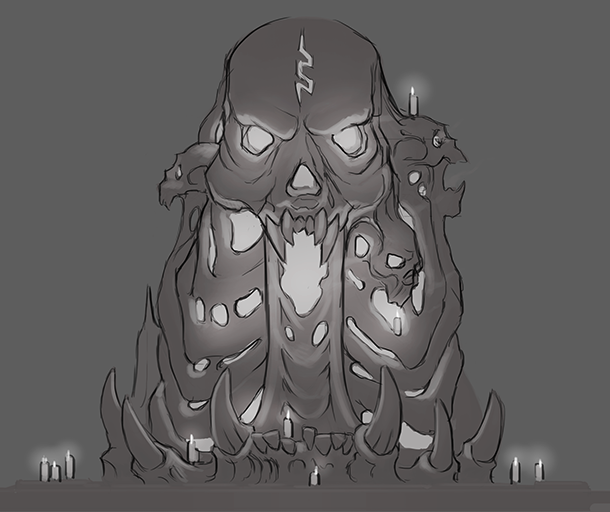 It wails from the nether Aether, sending a tingle down even a Behemoth's spine.
Cheers,
– Brightrock Games Team
Click here to discuss this update on our forums
Click here to chat about this update on our Discord
Never miss an update! Sign up to our newsletter!