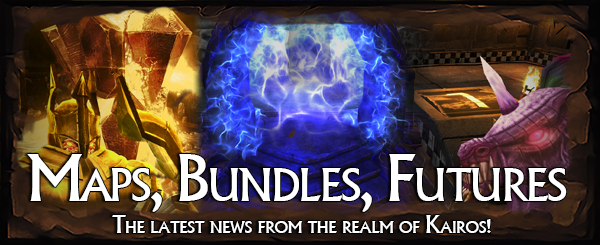 Darkest greetings Underlord,
The work on War for the Overworld marches on, and we're really starting to make headway on the huge changes that will be due as part of our final major updates. But in the meantime, we have a small content update to unleash, and some improvements to our expansion and DLC offerings on the Steam Store.
We've also been working on our next project, which is really exciting for us, and marks the next step in our company's journey! This has allowed us to reflect on where we're going with WFTO's final expansion, so we'll also be talking a bit about that as well.
New Maps and Patch 1.6.3 Now Available
Patch 1.6.3 is now bounding its way to you through the bowels of the Underworld. Within you'll find a bunch of new maps for Skirmish and Multiplayer, kindly donated by our volunteer QA team, to help fill out the default map roster. There are also additional multiplayer stability improvements, as well as a number of bug fixes.
You can read about the maps and the full patch notes here.
New Expansion Bundle and Steam Store Updates
We've made some changes to how the content on our Steam Store page is laid out and presented, offering easier ways to get multiple pieces of content. This won't affect most of our existing customers, but we thought it prudent to inform you just in case!
We've packaged the game's content expansions into a single discount bundle, offering a small bargain if you're yet to pick up Heart of Gold and My Pet Dungeon. Frankly, there's never been a better time to complete your WFTO experience!
Naturally, when we release the final expansion, we'll be adding that as well.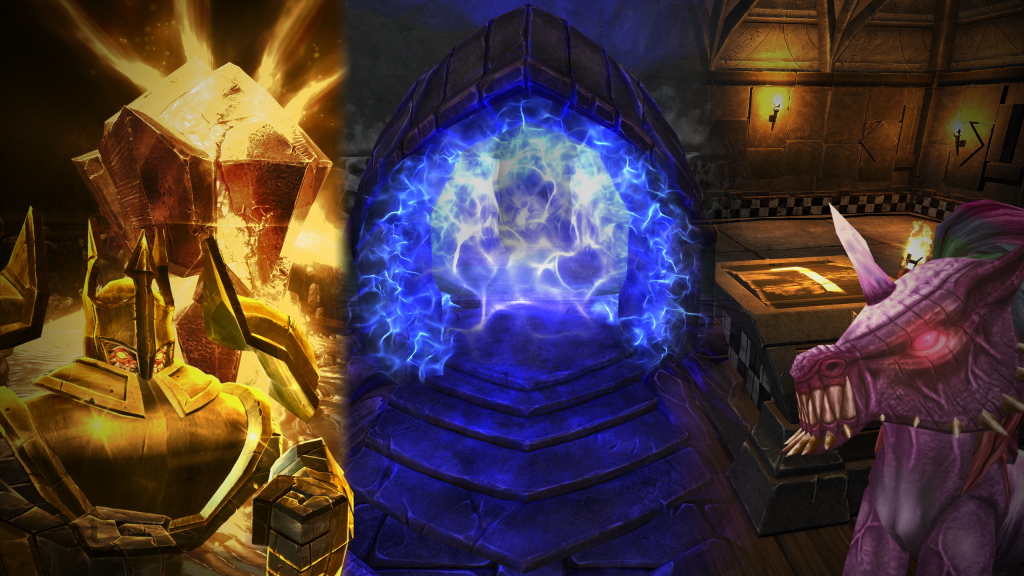 All the content, easier to manage!
To make it easier to distinguish purely cosmetic content from gameplay expansions, we've decided to group the cosmetics into a bundle as well. This means that both the Underlord Edition content and Worker skins can now be found in a single purchase and at a small discount.
Seasonal Worker Themes Packaged
We've decided to group the seasonal Worker skins together into a single DLC, aptly titled "Seasonal Worker Skins". This is to help simplify the DLC list by compressing them down into a single item.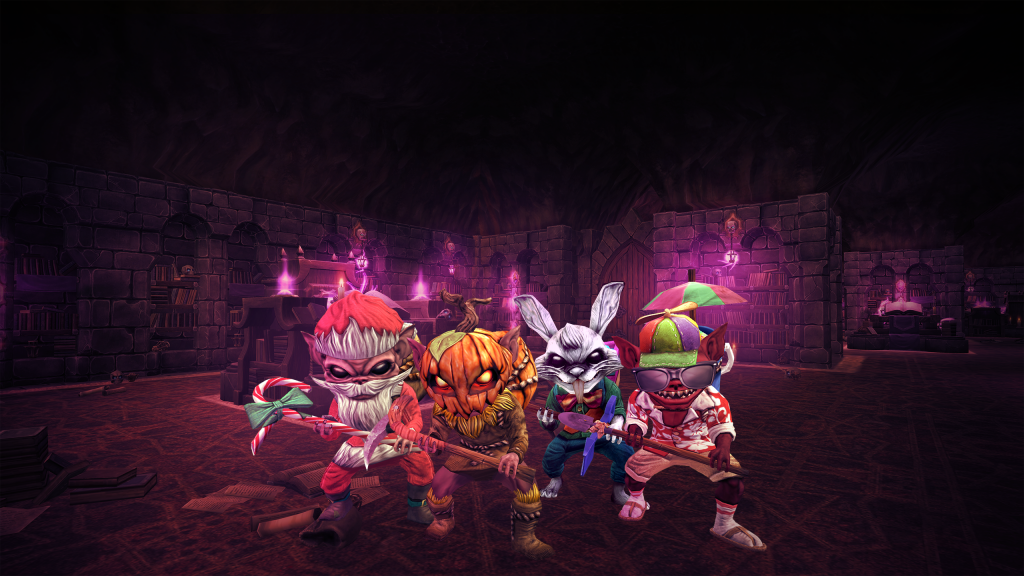 The gang, together at last!
If you already own all the Worker skins there's no need to worry, as you certainly won't have to repurchase – your current purchases will continue to work. If you don't yet own them all but have picked up any Worker skin and want to complete your collection, then you'll find this package 50% off for the next six weeks. For those of you yet to take the plunge, you'll find the skins slightly cheaper than they were before.
Looking to the Future: Expansion 4
We always endeavour to make sure that all our fans remain informed of where WFTO's development is headed, and today we're going to do just that. From our previous posts on the subject, the situation is largely unchanged; so for anyone who has read those, you can feel safe knowing that there's still something in the works!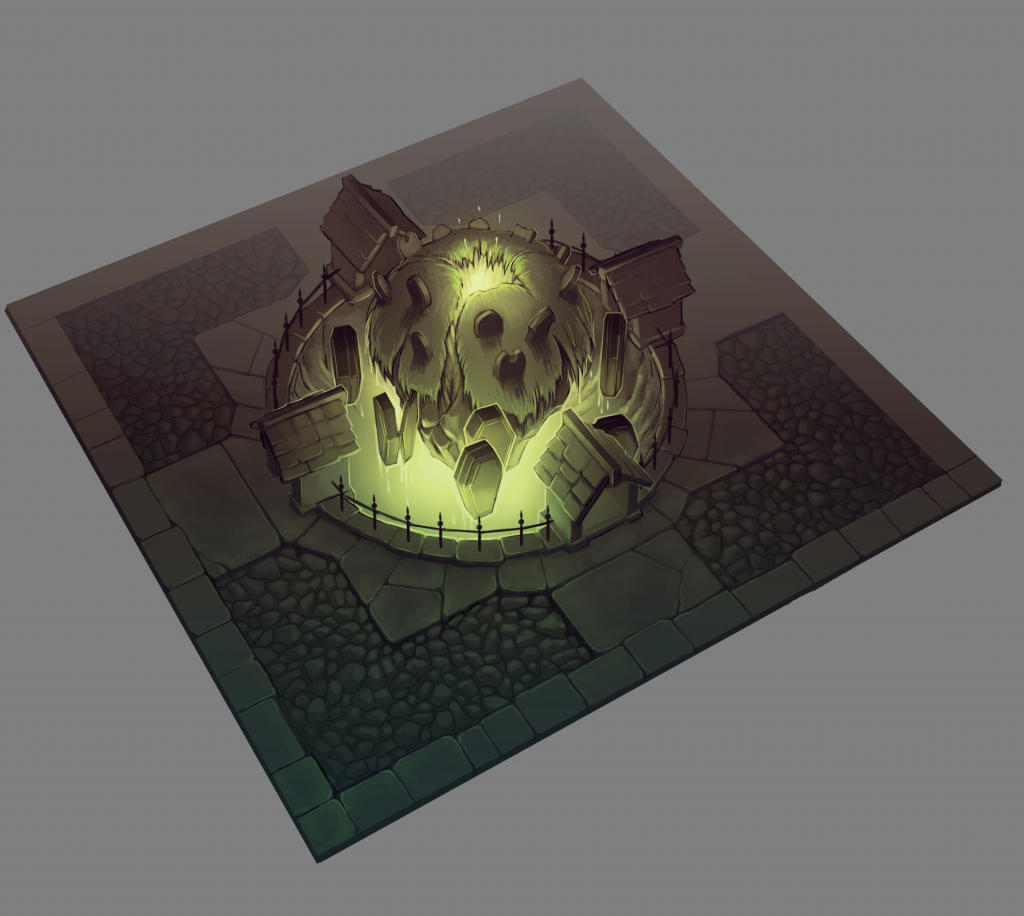 A thing in the works!
Over the past year, we've made no secret of the fact that WFTO's development cycle is coming to an end, and that we have one more big content drop in the works, which we refer to collectively as Patch 2.0 and Expansion 4. The release date of this content is as yet unconfirmed, but it's still our aim to have it out between Q4 2017 and Q2 2018.
Why such a large window? We've learned from the past that we don't want to promise a release date too quickly, but we at least want to give you an idea of what we're aiming towards.
In addition, as we look towards the future, we've had to dial down WFTO's development temporarily, while we focus on prototyping our next title. This has given us an opportunity to refine our processes as a developer, and we're looking forward to bringing the fruits of this experience to WFTO, when we come to place the final touches upon our much loved firstborn.
For us, this is a thrilling experience of being able to look forward not in terms of weeks and months, but years, something that we've never had the opportunity to do before now. As always we have to thank our fans for their patience and support over the years, and reaffirm our promise to ensure that WFTO's final major update will be the most definitive yet. To that end, here is some idea of what you can expect:
New single-player campaign with a focus on Underlords and replayability

New Underlord AI

New Aspects in the Veins of Evil

New Dungeon Themes

And much more
And there we have it. So until next time, Underlord: Keep it evil.
Cheers,
– Brightrock Games Team
Click here to discuss this update on our forums
Click here to chat about this update on our Discord
Never miss an update! Sign up to our newsletter!