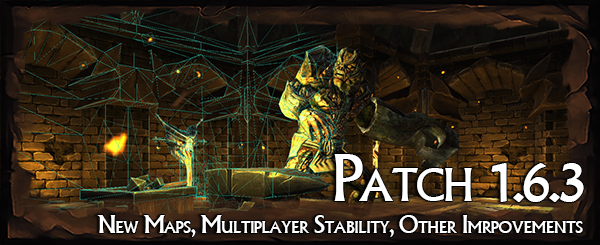 Darkest greetings Underlord,
We've just unleashed another patch for War for the Overworld upon the unsuspecting citizens of Kairos. Within you'll find a bundle of new maps for Skirmish and Multiplayer, constructed by our incredible volunteer QA team, as well as a number of stability improvements for Multiplayer and a few bug fixes.
We've also prepping a short statement on our future plans, and an explanation of some changes to our Steam Store, which we'll be uploading if not tonight then tomorrow!
Patch 1.6.3
Seven New Skirmish Maps!
Loose Ground – 1v1 – by Biervampir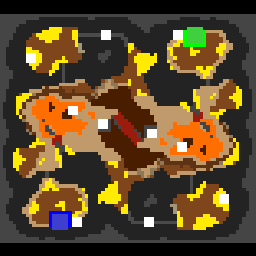 Keeping your footing here is the least of your worries – what with artefacts just waiting to be seized.
Eutharia's Realm – 1v1 – by Fireeye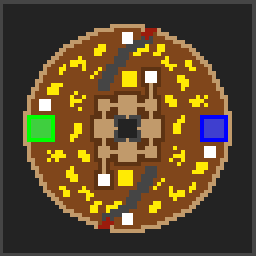 Underlord Eutharia dwelt here in eons gone by. Would you and your opponent care to poke through her carcass?
Sub-Zero – 1v1 – by nutter666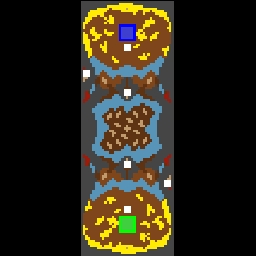 Within the freezing depths of this tundra, you'll find all you need to dig in and build a well-fortified dungeon. But your rival is not the only thing that stirs beneath the ice.
Blood Hazard – 1v1v1 – by Biervampir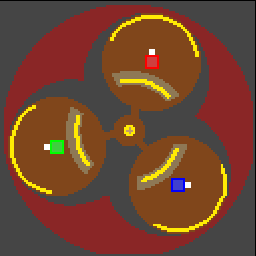 A particularly potent Underlord met their end here. Will it be you, or your enemies, that donate to the pool of blood?
Borehole – 3P FFA – by Biervampir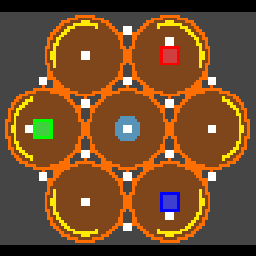 A newly-discovered realm which is unfortunately short on gold. It stands poised for an epic showdown of Underlord frugality.
Populace – FFA or 2v2 – by Green.Sliche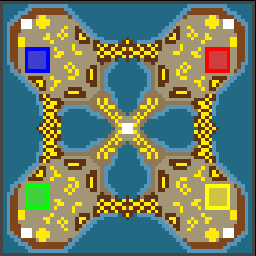 Peopled by you and your fellow Underlords, this realm is a pressure cooker of gold and ambition. But only one can rule. Prepare for a battle of biblical proportions.
Stardust – FFA or 2v2 – by Green.Sliche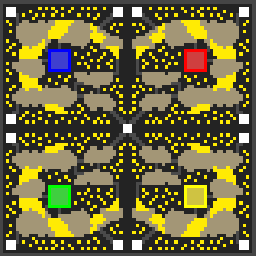 Deep in the Aether, where gold twinkles like stars and chasms gape like black holes, four Underlords try to avoid oblivion.
Gameplay Changes
Rituals
Assembly ritual now completes all defences in one cast, with the exception of the Sentinel and Stone Knight, which only take 5 Defence Parts per cast
AI Improvements
Improvements to targeting checks mean that units should now respond to attacks more reliable
Performance Improvements
Drastically improved main menu performance

Improved the FPS in pre-rendered cutscenes
Multiplayer
General improvements to multiplayer stability
Visual Improvements
Removed gap in Hero and Hero Crypt Chasm border
Miscellaneous Changes
Cian Noonan, our QA Analyst, is finally credited in the game's credits! Yay for him

War for the Overworld Level 5 speedrun achievement is now set to 23 minutes
Bug Fixes
The Possession camera should no longer become locked and broken if a Spirit Worker expires while being possessed

Doors will now correctly display their locked state in Multiplayer
Compiled 1.6.3 Hotfixes
Crashes
Playing the game with the official Russian translation will no longer crash the Crucible
Units
The Eternal now correctly absorbs 90% of damage done to the owner's Dungeon Core

The Eternal now correctly resists 50% damage, down from an unintended 75%
Multiplayer
Fixed a few broken elements from when we made under-the-hood changes to Multiplayer – fixes Blood Money, and potentially the torture workflow

Clients in Multiplayer should once again be able to toggle defence states
Levels
War for the Overworld Level 5's Shifting Bond ritual now goes slower over time, rather than being suspended for a fixed period and then going at a fast pace (attempt #5894 to fix this rare issue)

Fixed incorrect rotation on the Siege Doors in War for the Overworld Level 13

Increased the height of the Emperor's throne in War for the Overworld Level 13; now he can sit up straight and see the throne room once more

Fixed an issue where the Emperor's throne would disappear after loading a save of War for the Overworld Level 13

Fixed a critical issue where the Drawbridge on War for the Overworld Level 13 would become impassable following a save and load in which it was lowered
Visuals
Prevented duplicate VFX on Research Shrine

Prevented the Empire Arcane Core from having a brown Underlordy base

Fixed a material on the Bafu projectile that became corrupt in a build

Fixed a broken defuse on the Behemoth, which would cause him to pop out of existence instead of fading upon death

Fixed a missing material in the Chasm on War for the Overworld Level 3

Evil Arcane theme Possession Door is now correctly team coloured
Audio
Improved sound disable on prop death to be more robust
Mutators
The Disable Payday mutator will now correctly disable Payday when checked
Performance
Additional minor performance improvements which can yield up to 15% increased FPS in extremely late games, and minor improvements throughout earlier stages
Miscellaneous
Fixed "corpses" typo on Crypt info panel

Corrected an issue that could cause offline saves on GOG versions to become unloadable

Fixed My Pet Dungeon level name ordering for IT, ES, PL, and RU languages

Improvements to the GOG Leaderboards for Crucible; should now display more consistently

Small typo correction in the overwrite message for save games

Fixed an issue where Skirmish achievements would not be awarded if the name of the opponent AI was translated

Fixed missing non-English versions of a narrator line on War for the Overworld Level 6

Fixed an issue that would prevent the Steven Fright achievement from being awarded

The achievement for defeating Kasita on Master difficulty has been correctly renamed in-game to "Yanis Varoufakis", to match the achievement list

Fixed a typo in the Wither ability description for the Cultist

Removed a broken miscellaneous line from Mendechaus

Fixed a typo in certain abilities on the Firebreather and Behemoth
Cheers,
– Brightrock Games Team
Click here to discuss this update on our forums
Click here to chat about this update on our Discord
Never miss an update! Sign up to our newsletter!