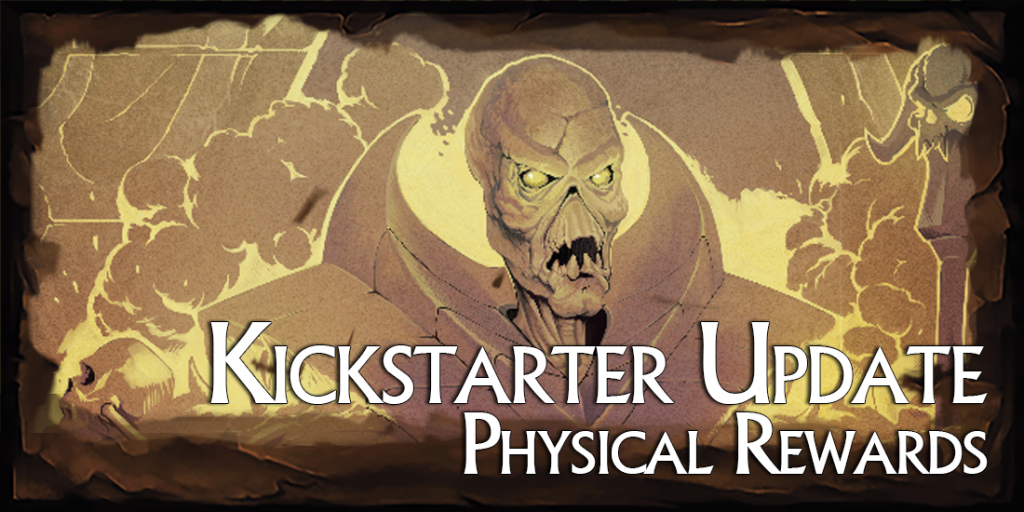 Hello Backers,
With 2016 just a few short weeks away it's time for us to deliver an update on the status of your physical rewards.
Unfortunately we are the heralds of another delay, but we certainly won't be letting you go away empty handed. Read on for the full story!
Shipping in 2016
You may remember back in September, following the release of Patch 1.2, we delivered an update on the status of all physical rewards. At that time we believed it highly likely that, with the exception of the statuettes, they would be shipping before the end of the year.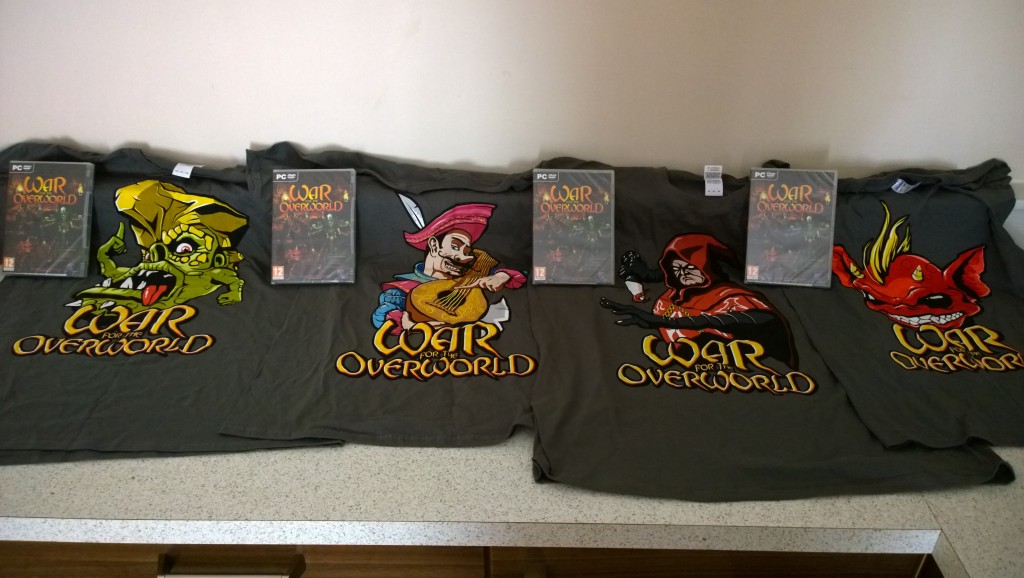 Let's get physical!
Unfortunately due to circumstances beyond our control, the location we were using as an office was sold out from underneath us by the landlord. This prompted us to scramble for a new office, which we secured within a few weeks – but there was much work that needed to be done, and we have yet to relocate to that office.
During this time all our physical goods have remained in storage and this has made organising fulfilment difficult, as our team and the goods are currently spread across the city.
However, we expect shipping of physical rewards to begin early next year. And there is good news! The statuettes will be available this year!
Statuettes
In September we announced our partnership with Eucl3D to deliver some excellently-printed 3D statuettes to you. This partnership has also allowed us to incorporate a few additional units which you'll be able to pick from.
Moreover, everyone who wants a statuette will be able to get their hands on one for a nominal price over on the Eucl3D store. We'll be making a separate post regarding the statuettes, how to claim yours, and the process for backers tomorrow – keep your evil eyes peeled!
Other Physical Goods Update
In our previous announcement we gave you a rundown of each physical product. At the time we were still sourcing manufacturers for a few of the items to go in the big box of goodies, including the soundtrack CDs and posters.
Since then we've successfully sourced suppliers for these products and production has begun in earnest. In fact we've received our first prototype soundtrack CD very recently, and have now gone into full-scale production.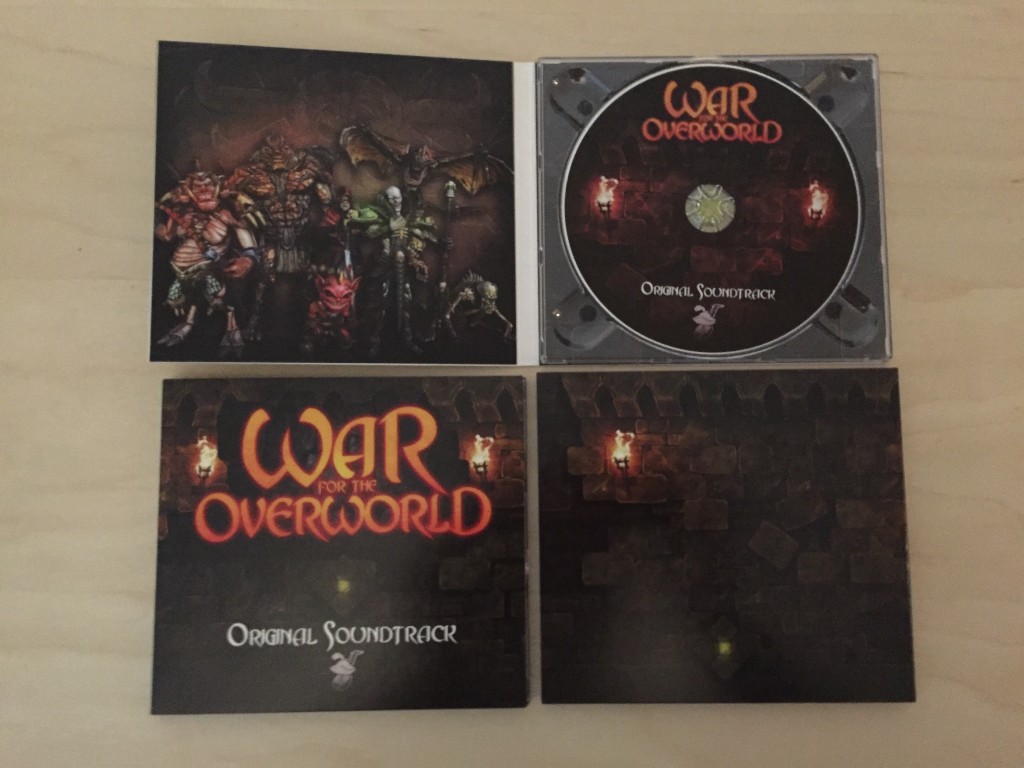 This is malevolent music!
Finally, the poster prototype is also on its way to us. In the meantime here's a look at the fantastic art that's going to be adorning the walls of your dungeon!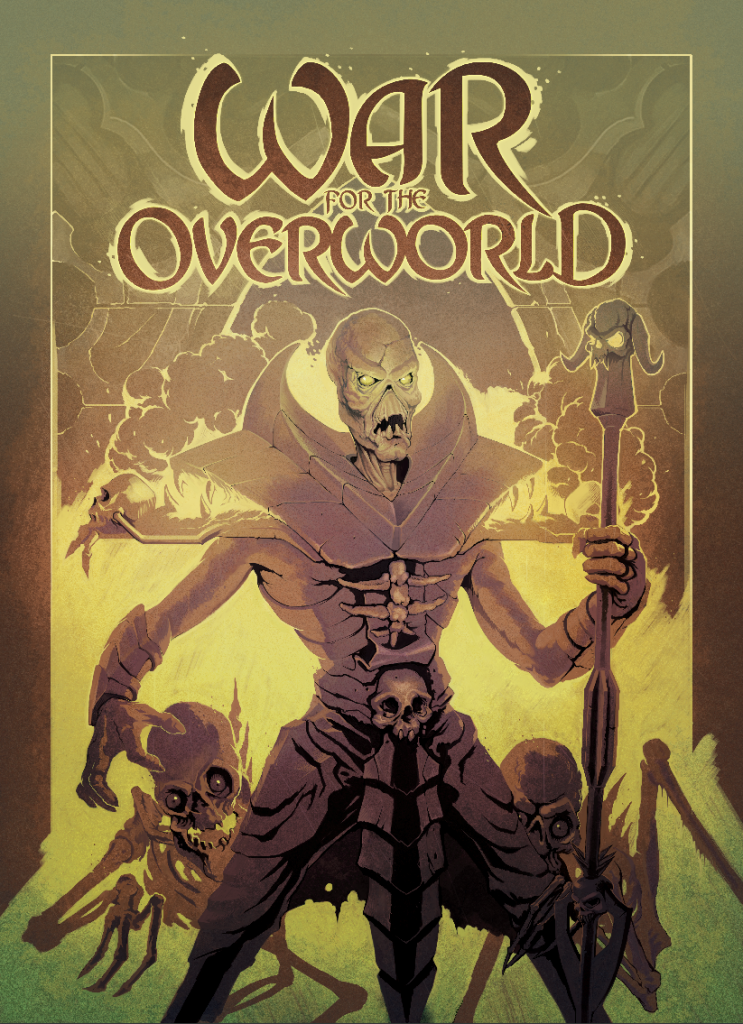 Soon you'll be able to wake up to living nightmares
That covers all of the physical rewards we have for you thus far. Once more we apologise for the extended delay and thank you for your continued patience.
Until next time Underlord,
– WFTO Team