Darkest greetings Underlord,
Halloween is upon you … the time of year when the children of Kairos don devilish costumes and haunt their elders, who surrender to them their delicious confectioneries.
But this year, there are worse things than trick-or-treaters roving the streets: your minions have crashed the festivities! Of course, you're the closest thing they have to a parent, so it's your responsibility to prepare their costumes. You're not so dab with a needle and thread, but a pair of sharp scissors is more to your liking. So you clip, and chop, and treat them all to new haircuts!
But on these nights darker than your dungeons, it's difficult to see precisely what you are doing… In a flash of moonlight reflected from your scissors, you glimpse your worker's mutilated face. What can you say … it's a marked improvement!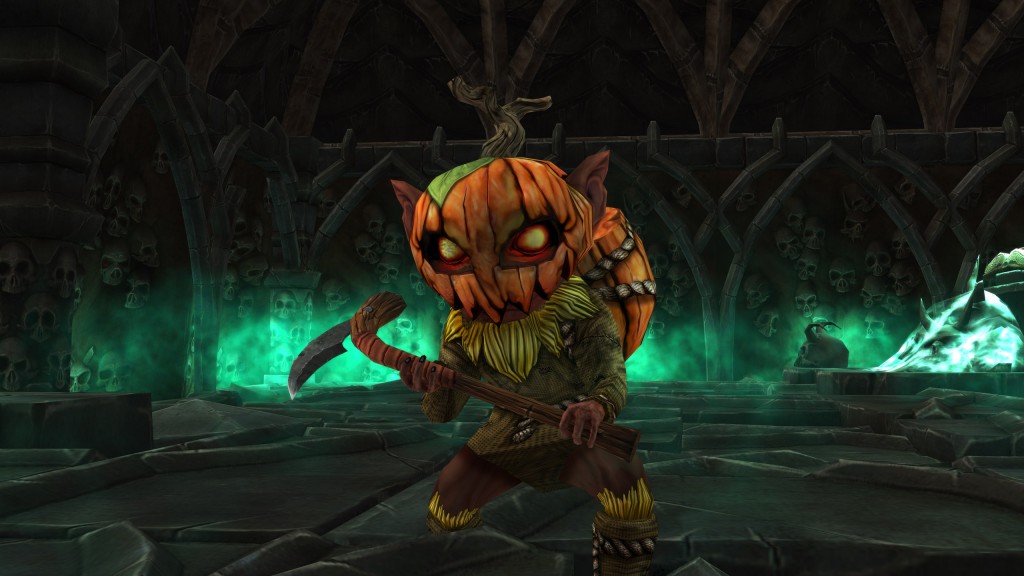 Still, he's the shy kind. To conceal his disfigured face, he now wears a jack-o'-lantern mask. So you bestow this horrific worker with the name, Jack.
Seize your Jack O'Worker skin on Steam during the next two weeks and receive a special Halloween discount. Then unleash him in Skirmish, Sandbox, and Multiplayer modes!
Priced at just £0.79 / $0.99 / €0.99, the Jack O'Worker is waiting for you on the Steam store.
In addition, backers of our original Kickstarter campaign using the Steam version of the game will receive this skin for free!
Until next time Underlord,
– WFTO Team