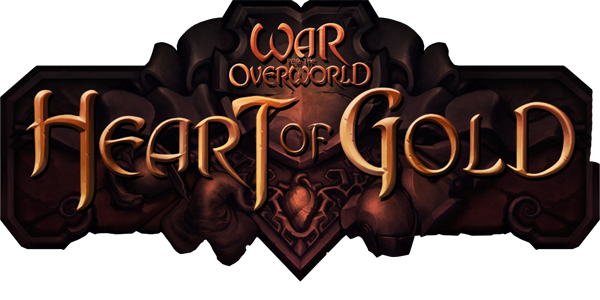 Update: Heart of gold will be releasing in May 2016 due to delays announced in this post
Darkest greetings Underlord,
The Emperor is gone and the Empire rudderless, the balance of power easily swayed to any Underlord that is not 600 feet under. You will now assume the role of rival Underlord, Kasita, and with the mentorship of the deliciously sardonic Mendechaus (voiced by Richard Ridings), you will sate your thirst for wealth and power in the golden and volcanic dukedom of Phaestus.
The word in the Underworld is that Kasita's heart is a giant gemstone, hewn from the dirt by her prospecting workers. They say molten gold flows through her cavernous, subterranean arteries, and that soon her temper shall erupt in an all-consuming gold rush of greed! Miserly miners beware …
War for the Overworld's first expansion, Heart of Gold, continues where the story left off, with 4 earth-shattering new Campaign levels, a smattering of new defences, units and spells, and a gleaming new Dungeon Theme! This builds upon the 39 free patches that have massively improved the game since launch, including the recently released patch 1.3 with a map editor and Steam Workshop support.
Heart of Gold features:
An expanded story told across 4 brand new, fully voice acted Campaign levels, this time played from the perspective of Underlord Kasita. The levels are more open-ended than in the original game, directly addressing feedback from our most loyal Underlords.

An additional 4 Aspects to master:Sentinel (Defence), Gild (Spell), Aureate Monolith (Construct), and a golden Titan – the Colossus. More details to be revealed soon.

A new Dungeon Theme for Kasita, which includes a Dungeon Core, new tiles and walls, a Worker skin, and a much-requested custom Underlord hand.

New terrain, system overhauls, Map Editor features and much more!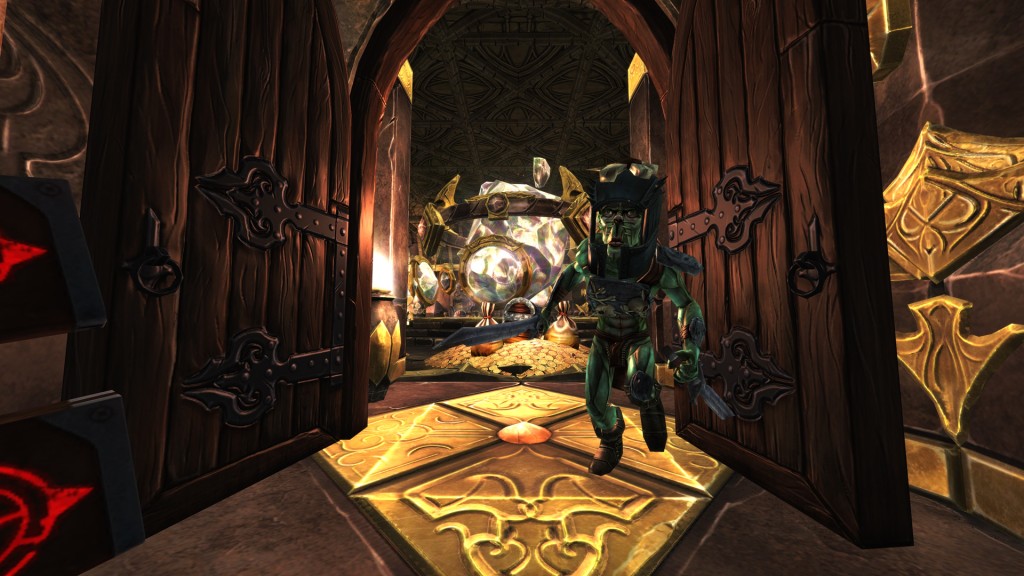 Priced at just £5.59 / $7.99 / 7.99€, the Heart of Gold expansion will be released on Steam in April 2016.
Heart of Gold also constitutes the Early Adopter Bonus for those that purchased War for the Overworld on or before May 2nd, 2015 (which includes Kickstarter backers, Early Access customers, and owners of the physical Underlord Edition). These Underlords will be able to download Heart of Gold from Steam for free when it launches.
Previous Patches & Patch 1.4
This expansion is the next in a long line of updates that have added heaps of new content and fixes since launch. Some of the meatiest updates so far: 4-player multiplayer; a map editor with Steam Workshop support; balance passes to improve single-player and multiplayer; addressing player feedback on the UI, room efficiency, adjustable game speed and more.
Heart of Gold will release alongside Patch 1.4 which will introduce a huge range of changes and improvements to the base game including:
Revamped Titan system

Revamped combat

New unit voices, VFX, animations and behaviours

Significant performance improvements

New systems such as the peace warband to keep specific units out of combat

Improved AI which makes use of Titans and Artefacts properly

Improved UI including a new payday overlay

Many balance improvements including a revamp of the unit leveling system, making high level units more valuable

Many more gameplay improvements
We look forward to seeing your response and feedback in April!
Until next time Underlord,
– WFTO Team