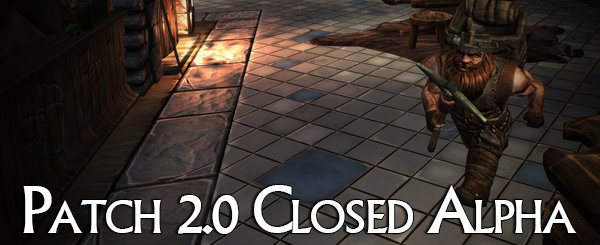 Darkest greetings Underlord,
Work continues unceasingly on the upcoming Patch 2.0. There's so much exciting stuff happening right now that we're dying to share with you; but alas the secrets must be kept for a little while longer, as we prepare for the biggest release since WFTO's launch!
In case you missed it, a few months ago we put out some videos highlighting the lesser known heroes of Patch 2.0. These showcased new animations for a whole swathe of units, which you can catch here:
There's still quite a few more that are underwraps, but hopefully that taster should satiate your cravings for now.
Calling All Map Makers & Intrepid Underlords: Closed Alpha Test!
In the meantime, we're looking for some committed and dedicated members of our community to join us on our (not so) top secret community testing team, as part of a closed alpha process for the Patch 2.0 and Expansion 4 release.
In particular, we're very keen to introduce some of our community map creators to the extensive suite of new features and improvements coming to the Map Editor in 2.0.
We'll be reaching out directly to some of the content creators; but if you're interested in getting a sneak peek, and helping us ensure the new features are working well and are expansive enough to enable highly-creative endeavours, then please get in touch. Send us your Steam Workshop profile in this thread or send us a private ticket on UserEcho!
Cheers,
– Brightrock Games Team
Click here to discuss this update on our forums
Click here to chat about this update on our Discord
Never miss an update! Sign up to our newsletter!