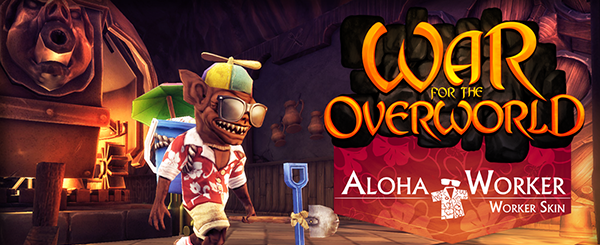 Brightest greetings Underlord!
While you've been tunnelling your way through the molten dukedom of Phaestus, summer has arrived (though barely if you live in the UK). Now you step forth onto the northern shores of the world, witnessing golden sands and turquoise seas, flush from the heat of Mount Phaestus!
Your Workers haven't seen the sun in aeons, and while most skulk away from the light and back away into your dungeon, Aloha Worker is unpacking his suitcase – bucket and spade? Check! Flip-flops? Check! Hawaiian shirt? Most certainly, check!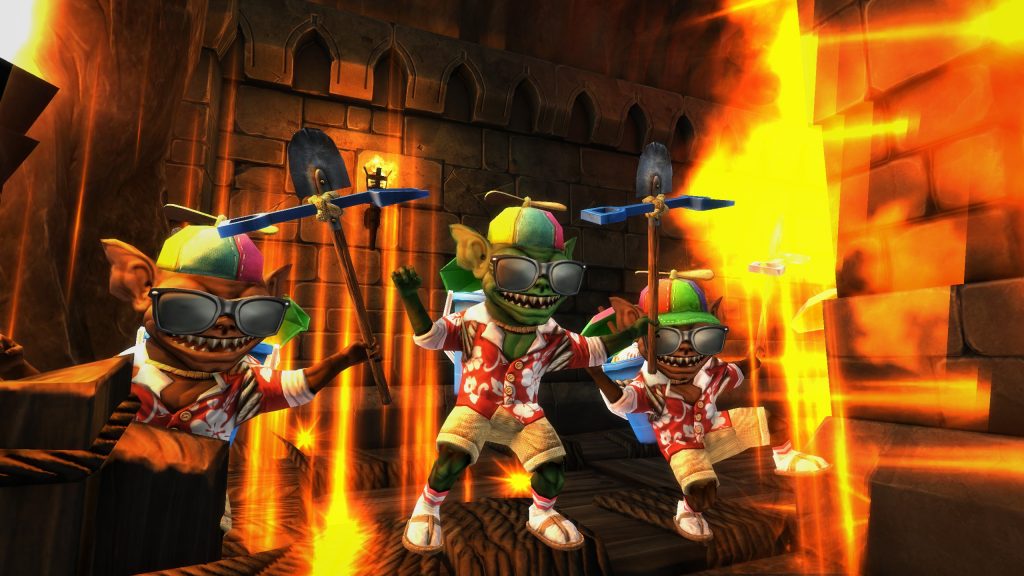 Though judging by his skin tone, he might have forgotten to pack the sunscreen … Anyway, you'll need to be careful, Underlord – if this craze catches on the next thing you know you'll have an entire dungeon full of flowery-coloured minions, more dazzling even than Kasita's Home Realm!
Unpack your Aloha Worker skin on Steam and receive a special summer discount for a limited time – then bask with him in Skirmish, Sandbox, Scenario, and Multiplayer modes!
Priced at just £0.79 / $0.99 / 0.99€, the Aloha Worker is waiting for you on the Steam store.
You can also grab him at a discount in our new Worker Skin Collection!
In addition, backers of our original Kickstarter campaign using the Steam version of the game will receive this skin for free!
Have a lovely summer, Underlord … And don't forget the sunscreen.
Cheers!
– Brightrock Games Team
Click here to discuss this update on our forums
Click here to chat about this update on our Discord
Never miss an update! Sign up to our newsletter!