Update #5: The Archive, New Tiers, Reddit and More!
Hey folks,
Quite a large update today! A few announcements, our first design update, and the launch of our Build-A-Room series!
Announcements
New Tiers: You asked and we have delivered. Today we start with a handful of new tiers that fill the gap nicely between some of our current tiers. The breakdown of the new tiers is as follows:
£18 – Due to popular demand, we're adding another Early Bird price to Tier 4!
£45 – Tier 5 + T-shirt of your choice £75 – Tier 6 + T-shirt of your choice
£115 – Digital Only version of Tier 8
£250 – Founders Club Swag Booster – Signed poster, 3 shirts, 3 copies of the game
£400 – Digital Only version of Tier 9
Check out the main page for the full reward descriptions and updated images!

Reddit AMA: Go a question you've been dying to get answered? Well you're in luck! Tomorrow (Saturday 12/8) at 2PM GMT (7PM EST) several members of our development team will be doing an AMA on Reddit! (/r/gaming). We look forward to taking questions about horse-sized ducks… and anything related to War for the Overworld. We will post an announcement here, on Facebook, and on Twitter when it goes live!
Meet The Team: To let you get to know the team even better, we've launched our Meet the Team page! Over the next few weeks we will be expanding the page to include more of the team.
Holiday Gift Cards: For those of you who are looking to give the gift of evil this holiday season, we're pleased to announce that we have the perfect solution for you! We will soon be making downloadable gift cards available to all of our backers that you can print out or email to your friends and family!
Design Update #1: The Archive
We had heard from the grapevine that there was a dark and mysterious new room showing up in the playable showcase. The first few Blood Imps we sent in have not returned (though they properly just snuck over to the disco room, the lazy bums…..) and we were forced to investigate. It turns out, a Cultist has entered the dungeon and begun to build an exciting new room. That room is The Archive.
You may be saying to yourselves "Archive? That's like a place for books…and reading? Bah, I don't read. This is a boring room." to which we'd reply that there is a spot in the torture room waiting for you if you don't go find a book. The Cultist (we've been calling him Bob, though his real name is George, and you can see from his face that he's not pleased) will take great pride in "reeducating" you into the wonders of the room.
But I digress. The Archive will be the location for researching new Veins of Evil unlocks. As your researchers focus their efforts over time, their discoveries will aid you in choosing just how you want to play the game. At the same time, the Archives is also a way for researcher types to train and even some units are entertained by simply sitting down and reading a book (note the last paragraph, for the offer of the torture room still applies).
In our next design update, we go into more details on how the Archive hooks into Veins of Evil, and how Veins of Evil will give you the ability to fine tune exactly how you want the game to be played.
Build-A-Room Part 1
Archive Design Vote: It turns out while this portion of the update was being typed, we found the missing Blood Imps from earlier! Even better, they have managed to get the Archive a bit more…..inviting…..for our dungeon's guests in the showcase. So while we're on the subject of the Archive — we're pleased to announce our first design vote! In this poll we are asking all of you to choose what floor design you would like to be the main (initial) skin for the Archive in the game. Take a good long look at the choices in the showcase, or below…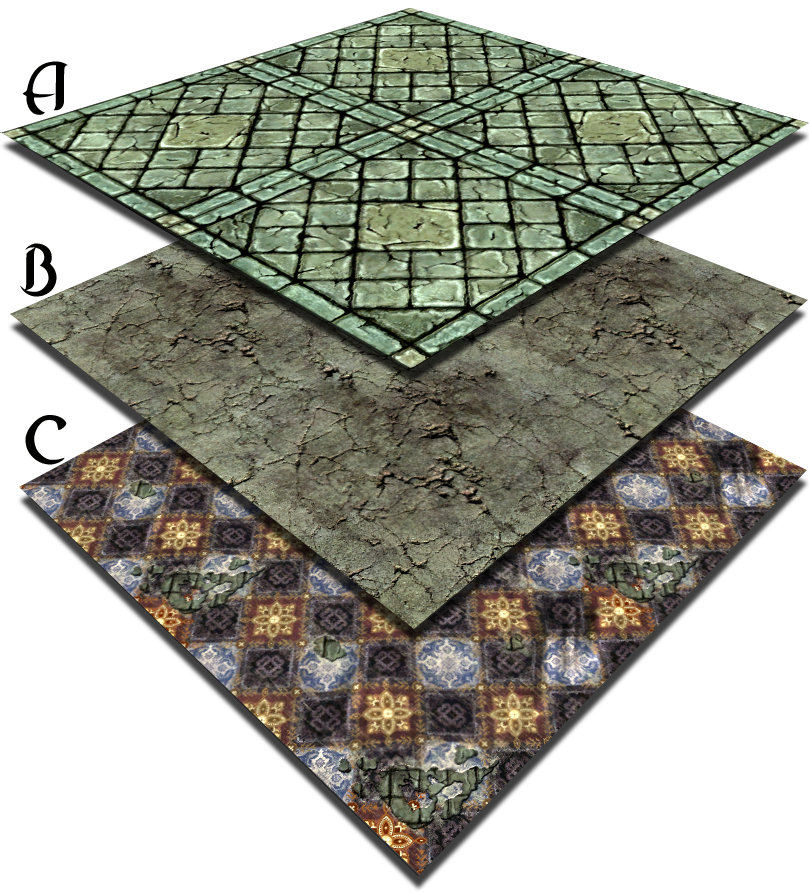 Head on over to our forums once you're reading to vote . The poll will close four days from now (12/10) and once we announce the winner we will move on and open the vote for the next component of the Archive. We're considering this a "preview" of the voting process that all backers will have access to on the post-Kickstarer website after our campaign.
That's all for today!
Until next time Underlord,
-WFTO Team