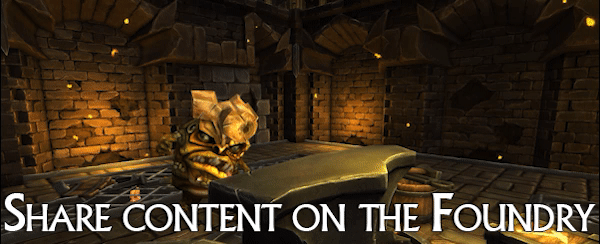 Darkest greetings Underlord,
The last few weeks have been incredibly busy for us here in the depths of the development dungeon, with the recent launch on GOG.com dominating much of our work. We have to say that it's been an absolutely incredible success, and we're extremely pleased that we can now finally offer War for the Overworld as a solid DRM-Free experience!
With this huge launch now behind us we've taken a step back and thought even more about what we can offer, to improve the experience of players that don't want to participate in the Steam platform.
Introducing the Foundry
At Brightrock we consider community content to be one of the greatest things in PC gaming, and something we can't get enough of. We want to bring this experience to our GOG.com players as well, and that brings us to the Foundry.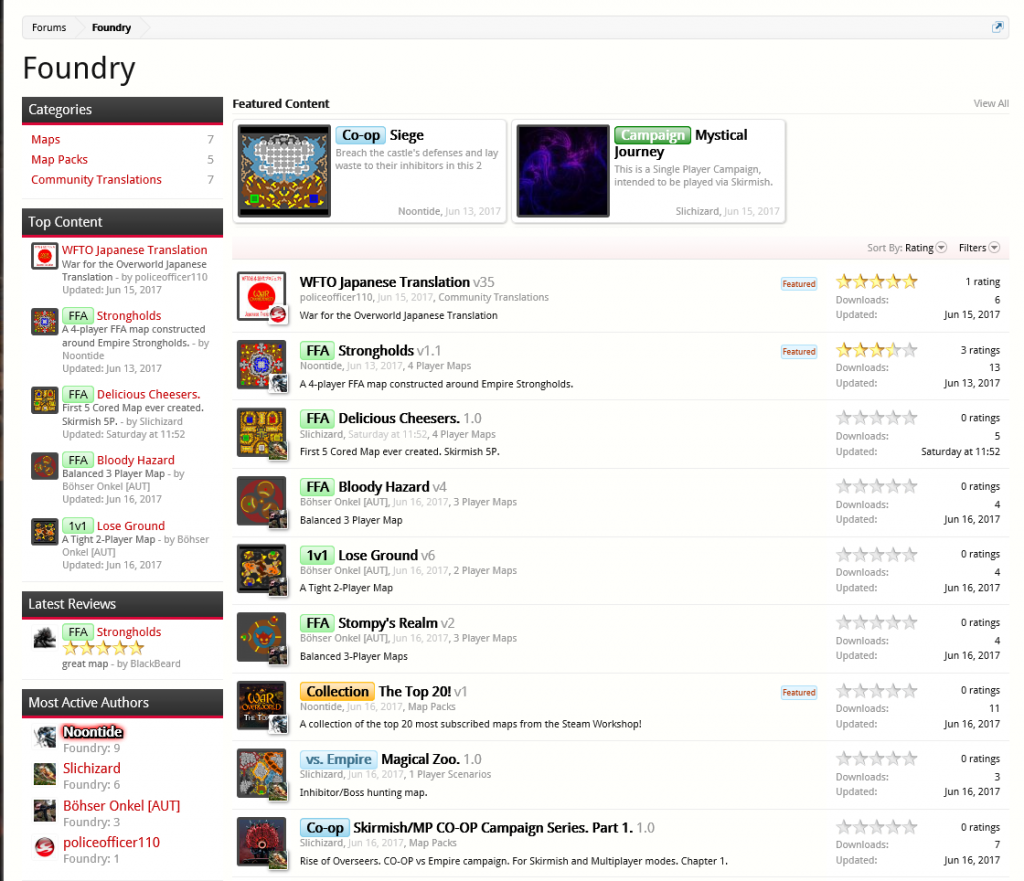 Whilst Steam has the Steam Workshop on which WFTO has thousands of custom creations, we knew that there was no place where non-Steam players could share and download maps and translations from. This is what we're looking to solve with the Foundry.
We've set up this special page on our website as a repository for players to share, download and discuss their creations. We've already filled it up with some of the most important and popular maps and translations from our Steam community, to help you get your hands on the best content developed so far.
Now we'd like to invite you, our players, to help populate the Foundry with awesome content, and we look forward to helping you develop even better community content in the future! If you'd like to find out how to use the Foundry, then click through to this knowledgebase article.
As we move forward towards the last updates of WFTO, we're keen to see what our community comes up with in t erms of content, and we're very interested to hear what improvements you'd like to see to the content creation tools. We're also looking to resurrect our community spotlight, to reward the very best content in the community with small gifts and news spotlights, as our way of thanking the dedication and commitment of creators. We hope this new initiative will inspire everyone to get involved!
Cheers,
– Brightrock Games Team
Click here to discuss this update on our forums
Click here to chat about this update on our Discord
Never miss an update! Sign up to our newsletter!