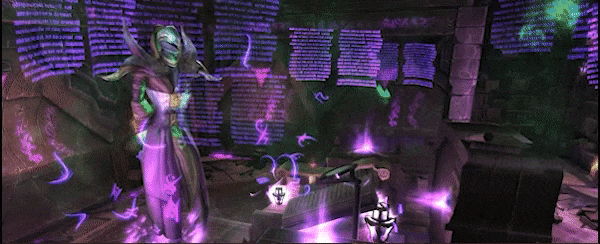 Darkest Greetings Underlord,
Entrusted with the darkest messages we reach out across the aether once more to bring you news from the realm of Kairos. Today we're launching another minor patch, v2.0.6 which fixes a few problems you've raised about and heralds a few minor improvements specifically to the UI in menus.
We also have news on our next Stream and a special offer for you. But before we begin we want to share to the world that we've just released a new and final version of our main trailer which we thought you might like to see:
We want to thank all our fans who have supported us over the years. We never imagined that we'd be here in 2018 with a game that looks so very different from the one released in 2015. We couldn't have done it without you!
Special Offer: Humble Expansion Pack – 40% Off
Today our friends at Humble launched their first Humble Discovery Pack which we are delighted to include War for the Overworld and Heart of Gold. It's an excellent opportunity to get your hands on the game if you haven't already or grab a copy for your friends as well as some other awesome titles!
To celebrate we're offering the remaining gameplay content (Underlord Edition Content, My Pet Dungeon, The Under Games) for 40% off on our website in an all-in-one bundle! If you're one of the wonderful Humble players who just grabbed the game or just a long-time fan who has yet to get your hands on the latest DLC this is a great opportunity to upgrade.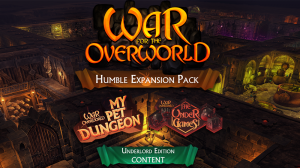 We offer a warm welcome to our Humble customers and hope you enjoy the game, we've fostered a fantastic community here and hope you will join us as we continue to make the WFTO community amongst the most amazing in the industry!
Developer Stream Tomorrow at 2PM UTC
We're issuing a quick reminder to all our fans that our next Developer Stream is tomorrow at 2 PM UTC+1 (Click here for the start time in your timezone).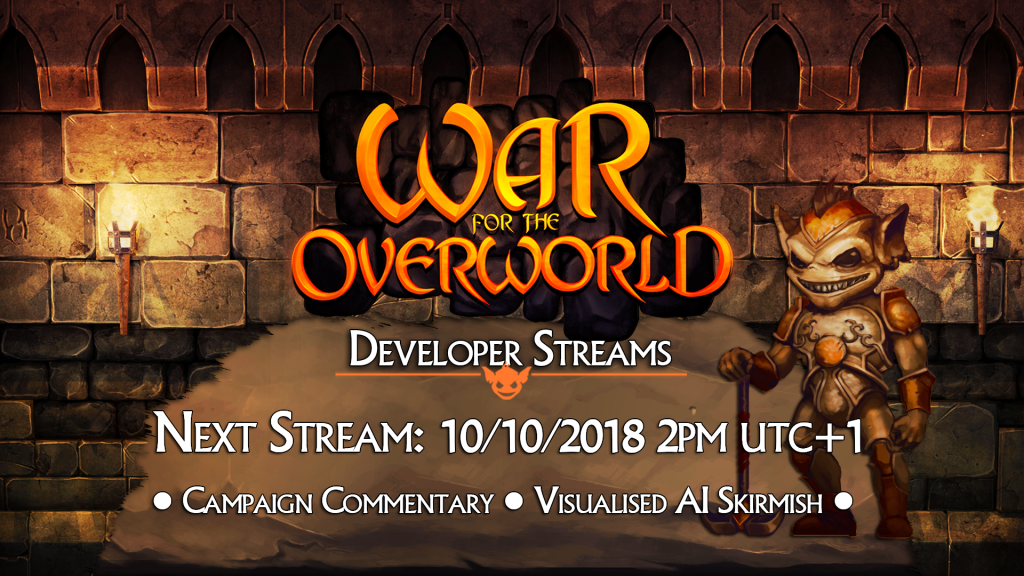 This stream will be our longest yet and we'll bring back Josh, the managing director of Brightrock Games and creative lead for WFTO to play through and talk about the design in some of the Heart of Gold levels! After that, we'll dive into another custom level from one of our community members and finally, we'll finish up with a special debug look into how the Skirmish AI thinks whilst playing a match and our regular Developer Q&A, remember to submit your questions via our Steam Thread!
You can join into the Stream on our store page and broadcast page!
v2.0.6: "Seriously Searched Strata"
Release Notes
---
UI & UX Improvements
---
Further tweaks and adjustments to the main menu
Small improvements to the Crucible and My Pet Dungeon menus
Small change to the Skirmish menu buttons
Styling improvements to some older menu UI elements to bring them visually in line with the 2.0 UI
Limited UI scaling to 120% to prevent scaling which affects the accessibility of the menu
---
Bug Fixes
---
Crashes & Showstoppers
Fixed an issue where the game would softlock when attempting to restart a level
Units
Corrected some broken animation bones on the Dwarven Cultist
UI, Localisation & UX
The Unit Tab should no longer become invisible at certain UI scales above 100%
Levels & Campaigns
Fixed an issue which would prevent campaign progress from saving on the Linux version of the game from GOG.com
Cheers,
– Brightrock Games Team
Click here to discuss this update on our forums
Click here to chat about this update on our Discord
Never miss an update! Sign up to our newsletter!