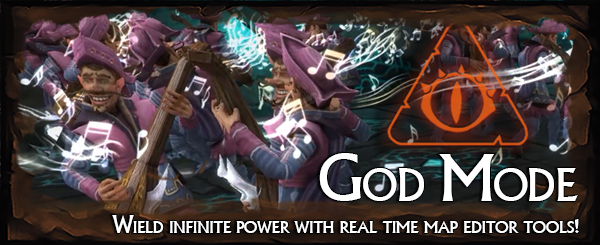 Darkest greetings Underlord,
The second anniversary of War for the Overworld, and subsequent release of My Pet Dungeon and Patch 1.6, are just around the corner! You've seen the major features revealed over the previous three posts; but we've still got one more reveal to go!
So without further ado we'd like to introduce: God Mode.
Omnipotence at Your Fingertips
God Mode is a feature of My Pet Dungeon that you'll unlock after completing the entire 8-level campaign. Upon doing so you'll find a new section of the lobby has opened up, allowing you to enable and disable God Mode, as well as apply your own mutators.
But what is this God Mode? Simply put, by enabling God Mode you're giving yourself the power to modify the terrain and spawn any unit from thin air – in real time. Think of it like using the Map Editor whilst playing the game, giving you the power to alter the level with the frivolity of a god!

INFINITE POWER!
It's as simple as that really. As part of getting the game ready for this mode we've also made a small improvement to the Map Editor user interface, allowing you to place units of a set level via a new ticker.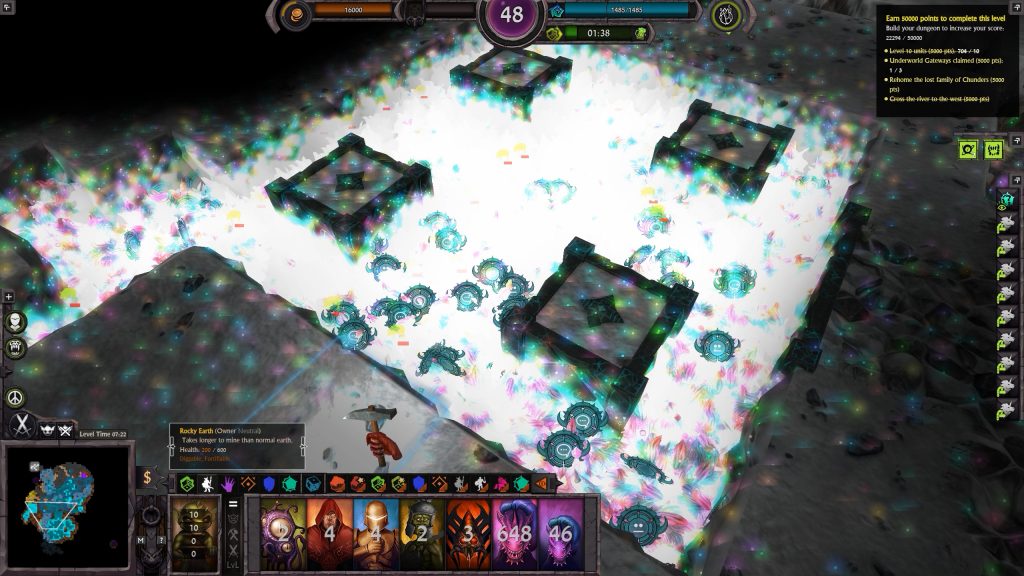 This is the horror that awaits upon spawning 648 Democorns
God Mode is extremely powerful and will let you shape your Pet Dungeons in any way that you desire. We're also adding it as a mutator for Skirmish and Sandbox modes – you have been warned, so don't come crying to us when your game explodes under such power!!
That succinct update brings our previews to a close, Underlord. We look forward to seeing you on Monday when My Pet Dungeon and Patch 1.6 release. Stay evil.
Cheers,
– Brightrock Games Team
Click here to discuss this update on our forums
Click here to chat about this update on our Discord
Never miss an update! Sign up to our newsletter!