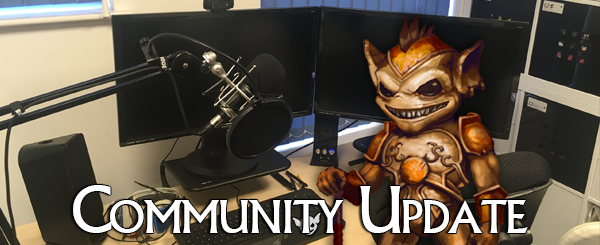 Darkest greetings Underlord,
The dungeons of Kairos rest dormant, waiting for their next opportunity to strike at the innocent and hapless world above. But in their depths, the foundry fires still burn, the development imps stoke the flames and strike the anvils within, less fanatically but still unperturbed.
Today in our update we're announcing another of our now regular developer streams with Lee and Cian as well as some details about the upcoming v2.0.5 minor patch and community spotlight.
So equip your torch and light the way into our dungeon's depths, there's always more to explore.
Streaming to Steam on Wednesday 26th of September
As promised we're continuing with our Developer Streams and are planning to run these more regularly from now on. We're very content with the format that we've developed allowing us to show off community content and play our existing content whilst providing insightful commentary.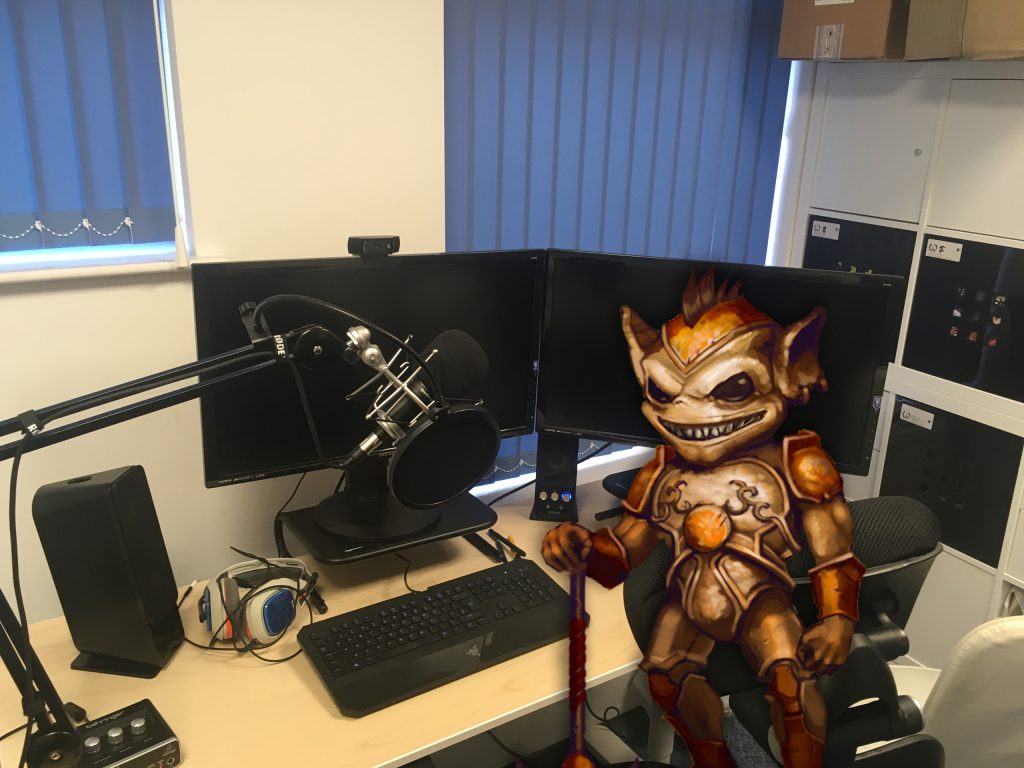 The Streaming Chamber is ready to accept our tributes
In particular, we love interacting with you and answering your questions about us, development and WFTO in general!
We invite you to drop by our Steam Store or Broadcast Page on Wednesday at 3:30PM UK Time. (Click here for the start time in your Time Zone)
This week we'll be attempting a no-doubt ill-fated speedrun of a Heart of Gold level and explore more of the community's creations. Wrapping up with our regular Q&A session where we'll answer the questions from chat and questions left for us in our dedicated steam thread!
Community Spotlight Next Week!
We've mentioned it was coming and now there's only one more week to wait! We've spent some time delving into the Steam Workshop searching high and low for the most exceptional, fun and downright impressive maps and campaigns.
There's honestly so many out there that it's difficult to pin them down into a single list and we're sure that we'll have quite a few to highlight in comings months as well!
And as always we welcome both creators and players to suggest maps they think would make the cut in our dedicated thread.
We'll be releasing our first spotlight sometime during the next week, keep your eyes peeled Underlords!
Minor Patch 2.0.5 Coming Up
To wrap up we want you to know that we're still dedicating some of our time each week to maintaining War for the Overworld. To that end, we have a minor patch releasing sometime in the near future.
Although we're not actively developing new content moving forwards we do have a few things coming in with the patch beyond the usual fixes and improvements. Namely some new VO for a few more units and some updated localisation assets.
The Beastmaster has found his pipes at long last
Naturally, we will certainly be fixing a number of issues that you've reported to us as well as deliver a few improvements in a couple of places.
We'll see you tomorrow Underlord!
Cheers,
– Brightrock Games Team
Click here to discuss this update on our forums
Click here to chat about this update on our Discord
Never miss an update! Sign up to our newsletter!