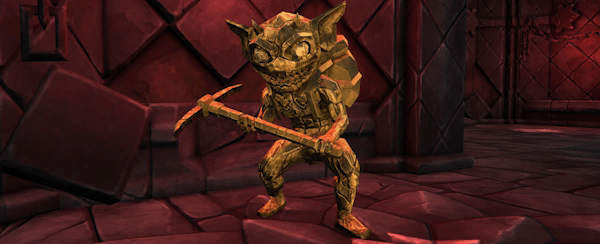 Community Spotlight
October 2018
Darkest greetings Underlord,
It's been a long time coming but the time has finally arrived. Today we begin our community spotlights of awesome content created by the most talented members of our community. These updates can include anything, typically levels or campaigns created by you in our map editing tools but we welcome art, stories and more. Anything that WFTO has inspired you to create!
Creators/Authors who have their work highlighted will receive the coveted Golden Worker Skin to show-off to their fellow Underlords. So if you think you have something worthy of this not-so-noble prize then be sure to reach out either by dropping your map/campaign in our dedicated steam thread or contacting us directly via our Discord, Twitter or elsewhere!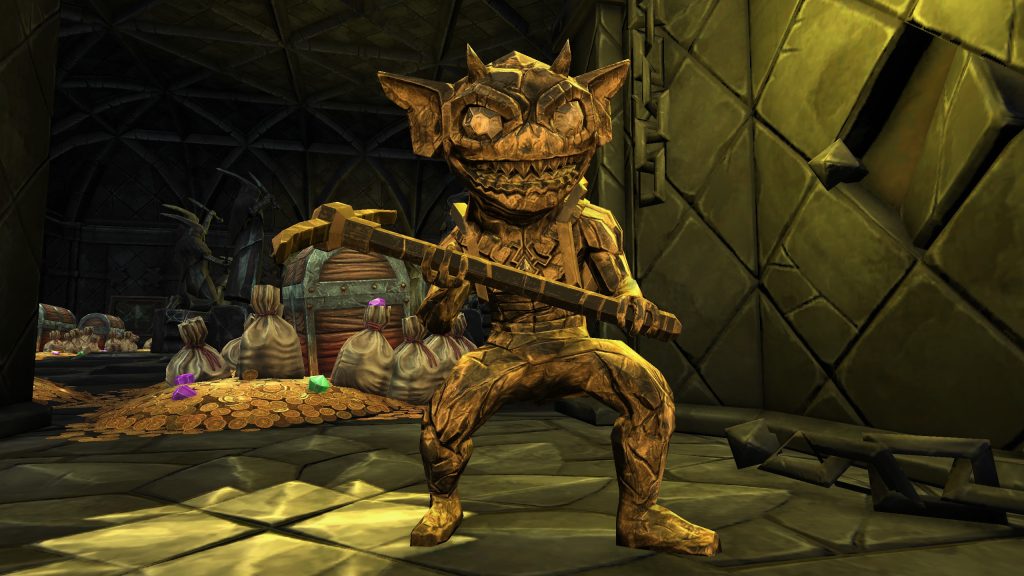 Coveted by many, owned by few. The Golden Worker Skin.
Each month we'll bring to you a selection of curated content that we know you'll enjoy from the fanbase. So get ready to delve back into the depths as we dive right into our revivified community spotlight!
Maps & Campaigns
We've been rifling through the stacks of the Steam Workshop picking out the best, most interesting and fun maps to play on. There have been dozens that made our shortlist and it was truly hard to narrow it down to just a couple in this spotlight, but rest assured many of the others which did not make the cut this month will surely appear in the future! When choosing maps we've also looked to highlight particular custom campaigns or authors for you to look out for!
We want to ensure that you have ample content to chew through for the coming month without overloading your plate so we've provided an ample starting course if maps for you today, if you feel you'd like your future servings of delicious content to be larger don't hesitate to say so in the comments!
Now without further ado behold our chosen levels, with our thoughts printed below!

You can download all of these maps as part of our workshop collection, or you can subscribe to them individually below! For our fans on GOG we will be uploading a copy of the spotlight to our own Brightrock Foundry tomorrow so you too can access these maps without jumping through further hoops!
It should be said that we've not included any of our Featured Author's maps in the spotlight, simply because their work is so extensive that it would overload the spotlight! But you should definitely check out A Festive Scarecrow's workshop items and discover the excellent content within for yourself.
Deathmatch Levels
Mana Collapse (4 Player) by Shadowleard
France (3 Player) by Webbernever1
Prison Breakout (4 Player) by Polis Ranger
King of the Underhill Levels
Old Wizard Tower by Webbernever1
Core Shards
Scenario Maps
Spirit Sanctum by Knightly Knave
Custom Mode Maps
Silverstorm Siege by Green.Sliche
Custom Campaign
Master of Possession by Taktiku
Featured Creator
Congratulations to all of the creators who have been highlighted today! We will be reaching out to you to deliver your Golden Worker codes tomorrow. Usually via the private forum attached to your highlighted work. If you do not receive your code then please contact us directly and we'll be sure to sort you out!
Featured Fanart: Archon by Fallen Star Art
We're always super excited to receive fan art of War for the Overworld. As creators and artists ourselves it is deeply heartwarming to see love shown by other talented artists for our work and to see the unique touch they bring to our beloved game. We're only a small team with a pretty niche game so it's always a great honour for us to see such love shown!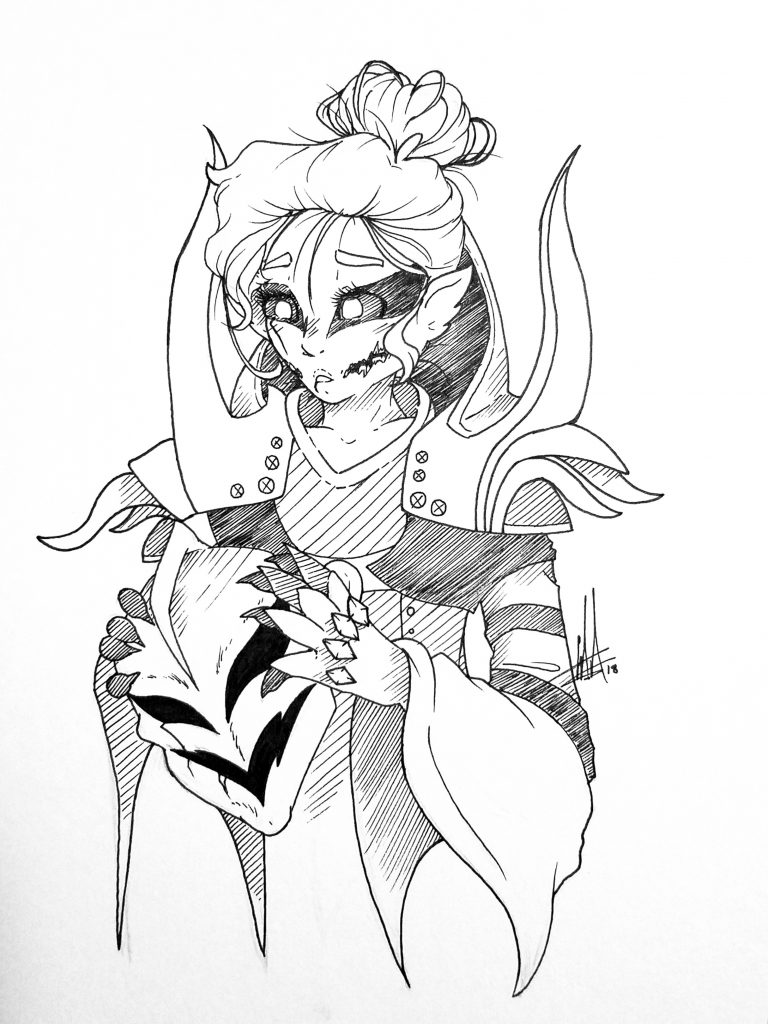 Evil can be adorable as well!
This excellent piece was shared on our Discord depicting what lies behind the mask of the Archon, frankly, we never imagined she could be so cute! Our fans on Discord immediately fell in love and we have too!
We offer a sincere and warm thank you to Fallen Star Art for making our day! If you'd like to see more of their awesome work then check out their Instagram and Twitter!
We're always looking for more Fanart to showcase so if you're aware of any that could make the cut then please drop us a line or drop it into our Discord with the Artist's details. We award artists with the same Golden Worker skin we offer for level creators so if you've got a talent for art and you want to get an exclusive worker skin be sure to drop your art in!
That's all we have for you today Underlords, but rest assured there's plenty more to come in next months spotlight. Remember if you have levels, art, stories or anything you'd like to share then get in touch via our Discord, Twitter or Directly to us via any other means! For map creators, you can drop your levels into our Steam Thread for consideration and potential inclusion in future spotlights.
We'll see you again soon Underlords!
Cheers,
– Brightrock Games Team
Click here to discuss this update on our forums
Click here to chat about this update on our Discord
Never miss an update! Sign up to our newsletter!