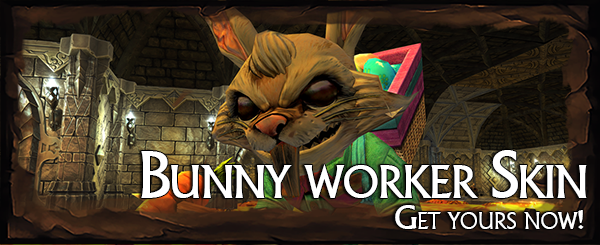 Darkest greetings Underlord,
Though barely… Alas the darkness is receding, and sunlight is returning to Kairos. But all is not lost. Sprouting from his warren like a daffodil, Bunny Worker rises with a ravenous appetite – for chocolate eggs!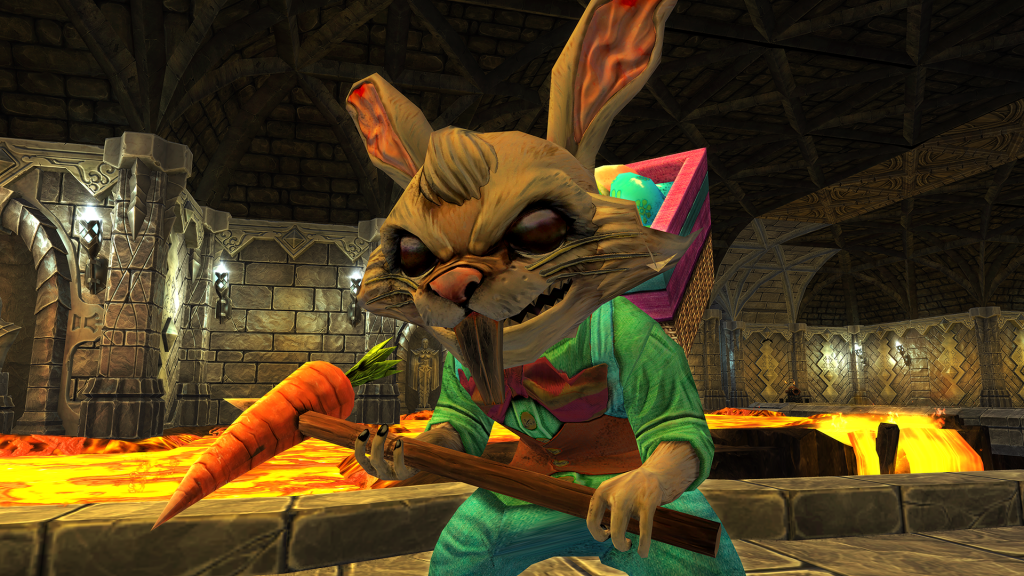 This cocoa connoisseur will burrow deep in search of chocolate. And you know the thing about chocolate is that it's brown. And the thing about dirt is that it's also brown. So keep that nugget dangling on a stick, and this fervent little fellow will burrow out all your dungeons till next winter!
Crack open your Bunny Worker skin on Steam and receive a special launch discount for a limited time – then watch him burrow through all non-Campaign game modes.
Priced at just £0.79 / $0.99 / 0.99€, the Bunny Worker is waiting for you on the Steam Store. You can also grab him at a discount in our Worker Skin Collection.
In addition, backers of our original Kickstarter campaign using the Steam version of the game will receive this skin for free.
Happy Easter, Underlord!
– Brightrock Games Team
Click here to discuss this update on our forums
Click here to chat about this update on our Discord
Never miss an update! Sign up to our newsletter!