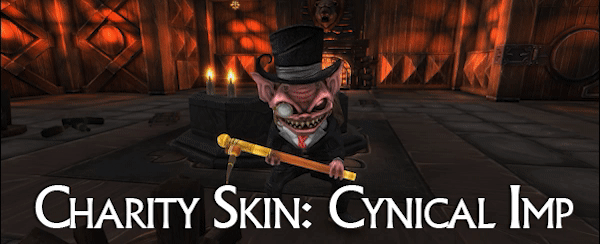 Darkest greetings Underlord,
Would you like the good news or the bad news first? Given your outlook, I suppose you're eager for the bad: Your Workers have formed a union, the National Union of Dungeon Excavators. But it's because of the good news: You've been working them into the ground!
The leader of this union is a veteran Worker, The Cynical Imp, who's come out of retirement just to head this campaign.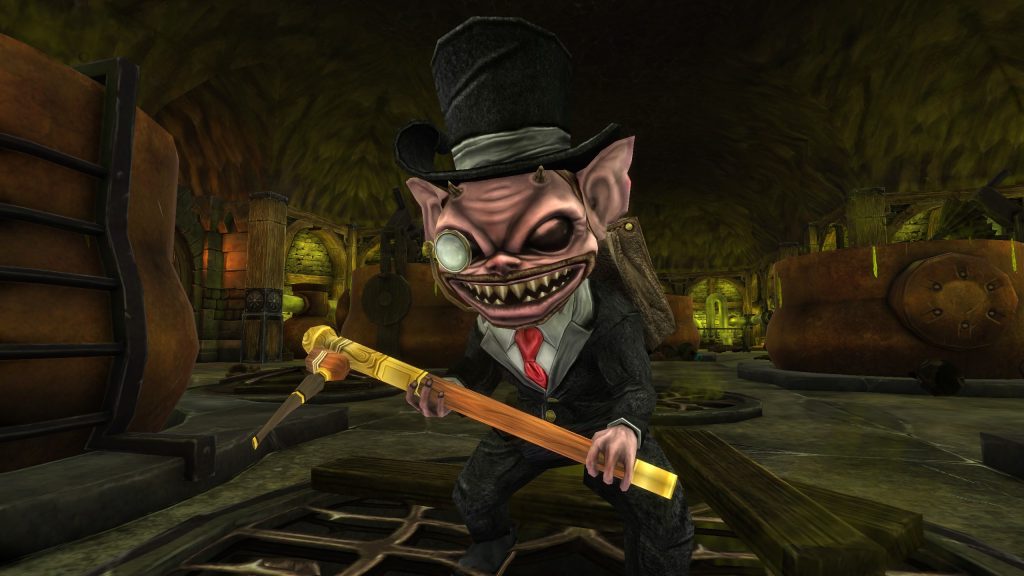 The Cynical Imp is proffering these terms, and is threatening a Workers' strike if you don't agree:
The Underlord may not slap a minion in their minionship except in the explicit circumstance where the said minion has refused to excavate a tile designated by the said Underlord's Hand.

The Underlord must establish a Payday giving scheme whereby minions can donate a portion of their earnings to charity, tax free.
He has also prepared this short broadcast for you:
So unless you want your dungeon to be as empty as a room after a Chunder's fart, you should have a good think about this.
The Cynical Imp is ready to hit the campaign trail across all non-Campaign game modes!
Download The Cynical Imp skin from our website or Steam – select your bundle and 100% of all Brightrock Games proceeds will be donated to the GamesAid Digital for Good initiative. Larger donations will grant access to the previously-exclusive Kickstarter and Founders Dungeon Themes!
Thank you for your generosity,
– Brightrock Games Team
Click here to donate and receive your Cynical Imp!
Click here to discuss this update on our forums
Click here to chat about this update on our Discord
Never miss an update! Sign up to our newsletter!
What the press are saying:
"The UK games industry charity GamesAid has come up with a novel fundraising initiative – charity DLC… First out of the gate is Brightrock Games, which has donated the Cynical Imp pack of skins and themes for its Dungeon Master spiritual heir, War for the Overworld, to Digital For Good." – Eurogamer
"UK games industry charity GamesAid has launched its 'Digital For Good' fundraising initiative… The first developer to support this initiative is Brightrock Games with its War of the Overworld title. The firm has released a variety pack of skins and themes – called The Cynical Imp – which is available at a variety of different donation tiers. It's available here." – Gamesindustry.biz