The Team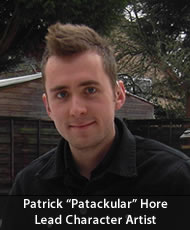 Pat is one of our 3D Artists for Subterranean Games. His job is to craft and build the various creations that our concept artists provide.
When Pat isn't working on WFTO he enjoys looking like a rockstar & **************.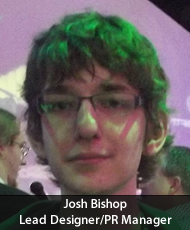 Josh is the Lead Designer and PR Manager at Subterranean Games. He is primarily responsible for combining the teams ideas for the game into one set, consistent vision.
He is a master milkshake technician and is a big fan of cats, blind monks, and Dante's voice.
Twitter: @Simburgur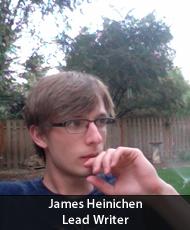 James is the Lead Writer at Subterranean Games and is responsible for any and all smithing of words. His primary responsibilities are: throwing together letters in amusing ways, writing the story and lines for Richard Ridings and making that PR guy happy. James lives in eternal fear of bees and loves soup more than most things.
Dan is the Lead Sound Designer at Subterranean Games, responsible for the development of War For The Overworld's sound design and music direction. Working alongside Dante, he is primarily responsible for creating all audio assets, overseeing voice direction and the composition of the game's soundtrack.
Twitter:
@AtkinsDan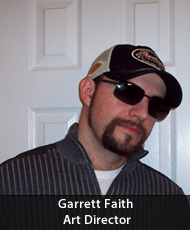 Garrett is the Art Director at Subterranean Games. His responsibilities include coordinating the art team and overseeing the art style and direction for the entire project. He also contributes concept art and design, and works on the lighting and object placement within the game engine. He should not be disturbed on a full moon.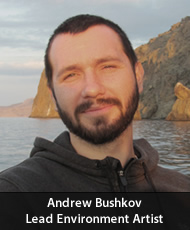 Andrew is the Lead 3D Environment Artist at Subterranean Games. His priority is building up environment models, but he is also helping out with characters from time to time.
He enjoys arm wrestling with bears and riding a bike.
Patrick DiLillo is the Lead Animator and Rigger at Subterranean Games. His main focus is development of animation systems, integration into the game, and the creation of all game animations. His educational experience includes a degree in 3D animation from Full Sail University, where he specialized in character animations.
Dante is an amorphous photogenic mess of sound design, music and voiceover. He hopes to have moments of clarity frequently enough to finish the production of WFTO.
Working with Dan Atkins, he's responsible for breathing life into the game in the way only good audio can.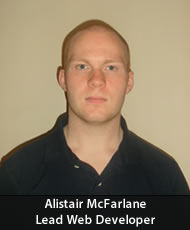 Alistair is the Lead Web Developer for Subterranean Games. His primary responsibilities involve development of current and future websites, as well as building the systems for our backer-exclusive website and voting systems. When Alistair isn't working on our websites he plays "Soldier" (in a very real way).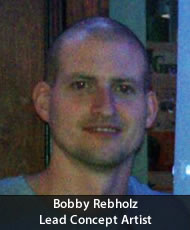 Bobby is our Lead 2D (concept) Artist for Subterranean Games. He is made up of various inks and pencil shavings that he collects while teaching foundation drawing to incoming freshman and spends most of his free time inventing beasts and environments that fit into the WFTO universe.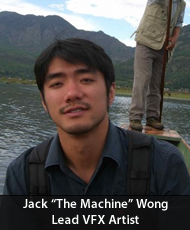 Jack is the resident Special Effects guru for Subterranean Games. He is responsible for the various particles that you see filling your screen. Whether it's a spell or a torch, Jack has certainly had a hand in it. When not working on effects Jack mods other games and works on disproving gravity.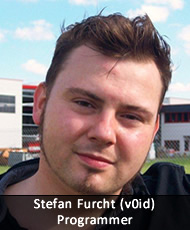 Stefan is the personification of abstraction; more circuitry than neurology. He's nestled away in a German research station (at a handy 1.9° K) where he spends his time implementing the games higher logic and algorithms. When he's not busy solving problems, he's probably computing how large a dose of antimatter he'd need to annihilate the moon.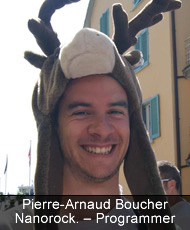 Nanorock is our MacGyver in programming, he uses only a chewed bubble gum and a paperclip to code.
From creature behaviors to player interaction, he is taking care of bringing life in our demoniac world.
When Nanorock is not coding for the projet he is … wait in fact he never stop. And he thinks by the way that he is a robot.